The Algarve 7's will be the first stage of the Rugby Europe Sevens Championship Series 2023, and the home-side, Portugal, is getting ready for the 7's season.
After successfully qualifying for the 2022 Rugby World Cup Sevens, the "Lobos" are looking to reach new heights, and Rodrigo Freudenthal, Portugal's captain, shared with us the news and what they are looking to do in Vila Real de Santo António.
Rodrigo, so, are you ready to put up a show in Vila Real de Santo António in front of your home crowd?
RF. This season we have higher expectations, not only due to what we did last year [in achieving Qualification for the 7s Rugby World Cup] but as well because of how we have been prepping and working out for the Rugby Europe Sevens Championship Series.
We are training two to three times a week. As for the team… we are a young squad, as some former U18 players have joined us, and we want to go further than in 2023! As for the Algarve 7's, our goals are just two: to perform as well as we can at the tournament and finish in the top 3 places.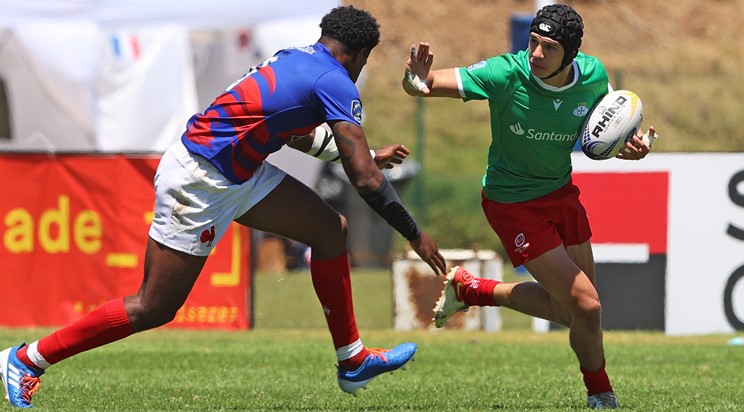 In 2022, Portugal, and you, played in the Men's Elite competition of the Algarve 7's, and had a chance to taste it… what can you tell us about it? Is it a good competition?
RF. I played not only in the 2022 one, but also in the 2019, and my opinion is a very positive one. I remember fondly the 2019 one, as we made it into the final, and even after we lost it my opinion doesn't change.
It is a tournament filled with cool and elite teams, that raises the stakes and tries to teach us some new ideas while helping our strategy to get in tune. If we talk about everything besides the teams, I have to say that everything is up to par: excellent facilities, the pitch is smooth, and it is super easy to get there. I'm hoping for full stands, the nearby beaches, and the environment make it a great 7's tournament.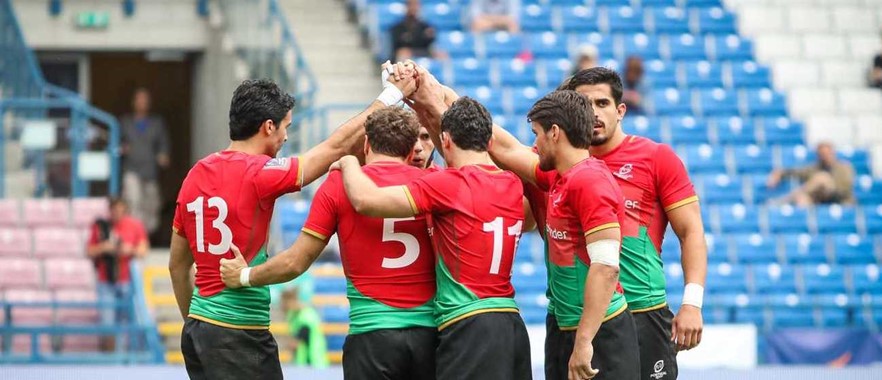 Let's talk a bit about Portugal. Can you give us an update on "where" you are at the moment?
RF. The team is doing fine, as I said before, as the team core is getting stronger by the year, and the new kids are really up to the test. The 2023 squad is 100% different from 2022 in terms of gameplay and player pool quality. More in-team competition means more quality, and quality can get us closer to better results in the Rugby Europe Sevens Championship Series, as we want to get into the World Rugby Challenger Series and be ready for the Olympic qualifying in the European Games in Krakow.
Is the team playing differently from 2022, or can we expect the same recipe?
RF. Without revealing anything, we are more positive and trusting in our gameplay. We won't be the strongest or fastest team on the pitch, and we won't also try to just get the ball into the wing; we are a more resourceful side, looking to surprise our opposition sneaky offload or a smart kick.

Ireland, France, Great Britain, Italy, Spain… there are a lot of big names looking to prove themselves ahead of the European Games, but do you think you can defeat them and finish on the podium?
RF. We are focused on us, and what we can do. Last year we defeated Spain when few believed we could do it, booking a spot in the 7's World Cup. We trust our head coach, and I'm not worried about how the other teams play, even though we respect them.


Besides the competition and the 7's frenzy, how the Algarve 7's surroundings can help you and your teammates?
RF. Look, the beaches are a great place to have a quick cool-down and get ready for the next warm-up and games. We tend to relax a bit too much or get too serious, and neither helps us to achieve our goals… but Vila Real de Santo António is a perfect place to relax when we are allowed to. From going to the beach or just having a night stroll before heading back to our beds, there's a lot we can do as players without going wild.
A last message to the fans at home…
RF. Trust us and come to the Algarve 7's to fill the stands and push our team to the podium. It is one of the best 7's tournaments in Europe and deserves to be cherished!
Tickets are available for all three days of action HERE
You can also purchase tickets for the European Games and the second and final leg in Hamburg.
There is also the chance to visit a number of other European cities to watch 7s rugby this summer with a number of Trophy, Conference and U18 Championships competitions taking place, for more info click HERE