For the first time, the Rugby Europe Sevens Championship Series is heading to the warm and sunny climate of Algarve, more specifically, Vila Real de Santo António, to open an important 7's season at Championship level.
With a new venue, backdrop and destination, the Algarve 7's promises to be a fan's favorite, here are a number of reasons of why you don't want to miss out.
A cool (and very warm) place!
Well, let us not fool ourselves and admit straight away that the surrounding scenario plays a major factor in why the first leg of our 7's series is in Algarve. Enough sun to fill our Vitamin D storage, soft and vast silky beaches, a wonderful cool sea (the first foot dip is the hard part), and easy and quick access be it car, bus or bicycle wise, or even better you are able to take a walk from numerous accommodation offers to the ground.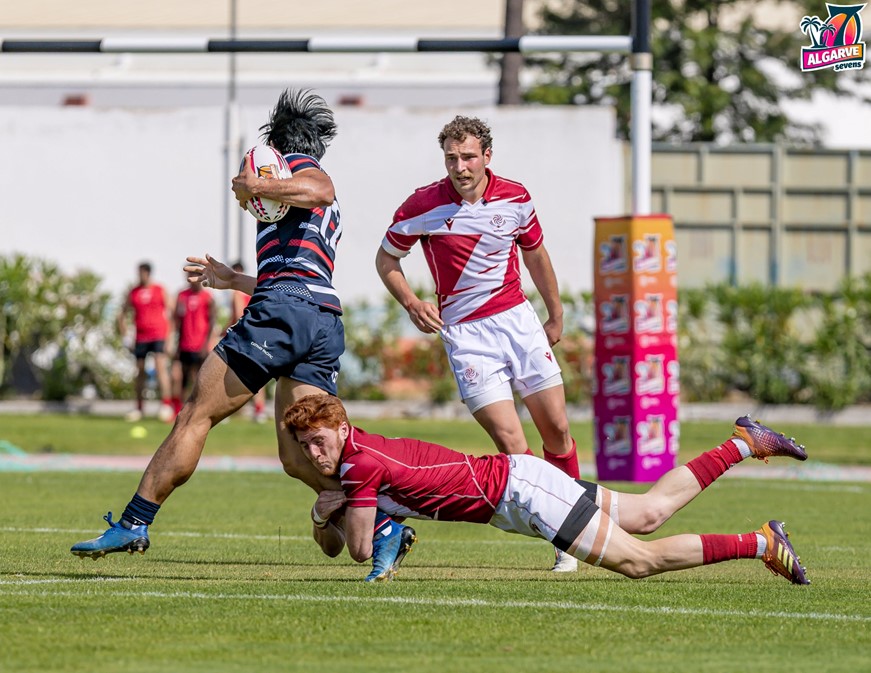 Between the main venue and the glorious beaches, it is only twenty minutes of walking distance, and that can be key for the players' recovery or for fans to cool down after an intense day of games and competition.
Contestants, start your... handling skills
On the pitch, the 2023 Rugby Europe Sevens Championship Series will be a vital cog in this summers season as teams compete for the available slots in the 2024 World Rugby Challenger Series and will prepare the nations that are going to define the seedings of the European Games (25-27 June) in Krakow, Poland, which offers the chance for the golden ticket to the Olympics in Paris which takes place in 2024.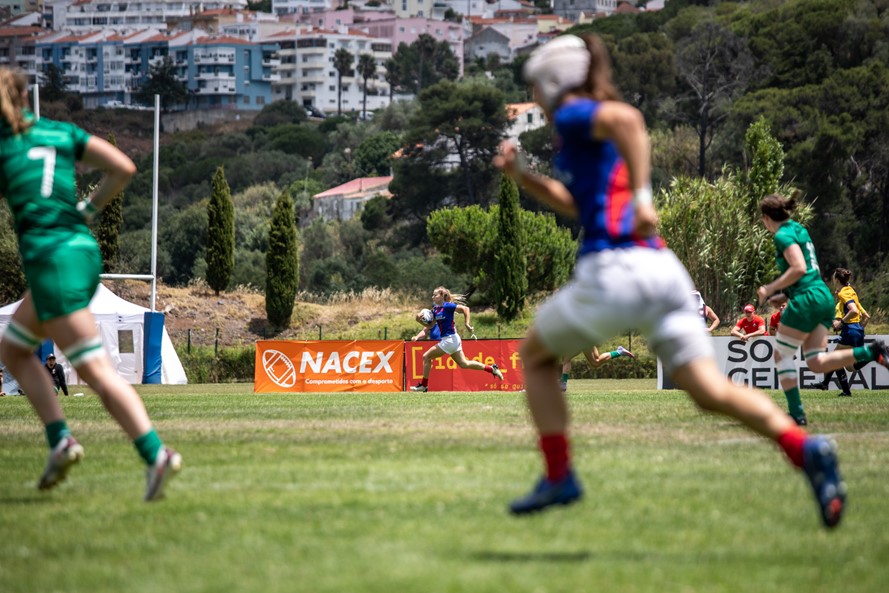 Expect offloads, handoffs, side steps, goose steps, smart tackles, and everything else in-between as some of the world's best 7s athletes converge on the scenic and picturesque setting.
Location, location, and location
This could've gone in the beaches and early Summer vibes reason, but it is a little bit different, as what we want to highlight here is the speed you can get from Faro, Algarve's airport, to Vila Real de Santo António and get your shorts on for some Sevens in the Sun fun (the official motto of the Algarve 7's): 50 minutes by either bus or car.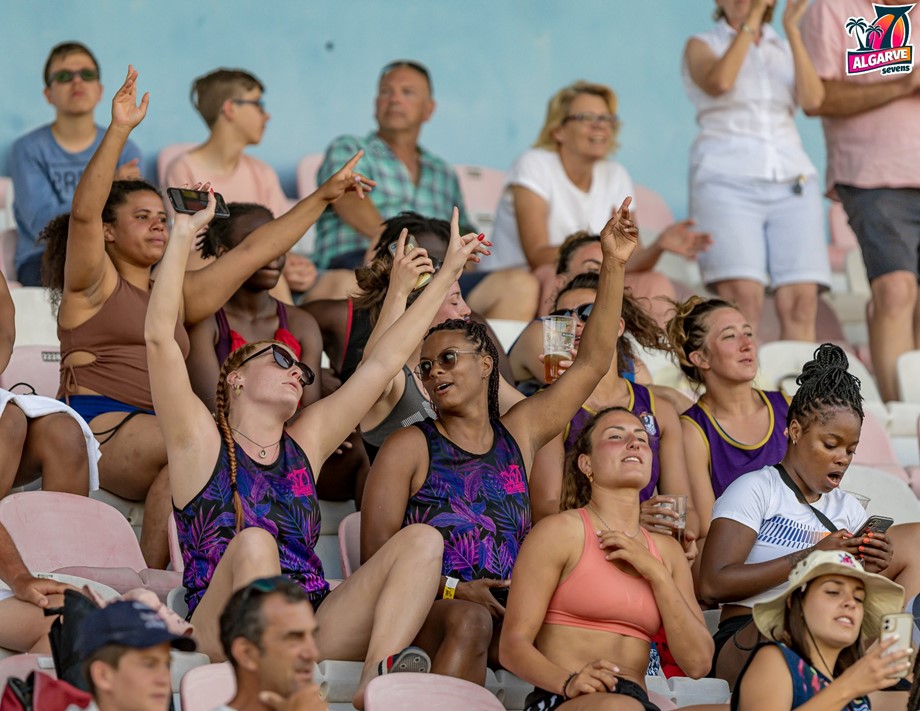 Inside the 250-year-old city, you will meet no relevant traffic or car jams, so you can easily go from your lodge to the pitch without worrying too much about time lost on the road. This doesn't mean that there's no life inside Vila Real de Santo António, as it has a lively canvas full of good places to enjoy a great meal or a nightcap in a vibrant surrounding.
A true rugby festival awaits
We already know that we are going to have Europe's best 24 teams fighting for the podium in the Men's and Women's Rugby Europe Sevens Championship Series, but did you know that another three competitions are also going to be played on 'campus'?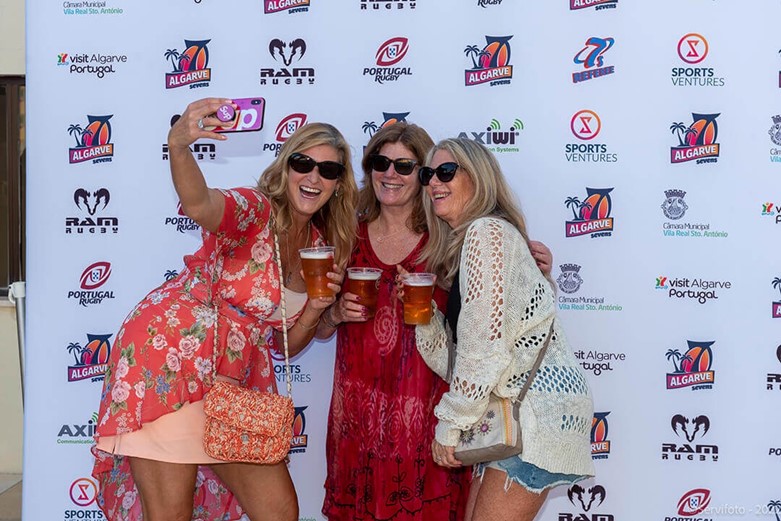 An additional 36 squads are also traveling to Vila Real de Santo António to play in the Elite, Men's and Women's Open, with teams coming from the Asian country of Kazakhstan to the French flair Seventise (the Men's Elite champions of 2022), which will add to the atmosphere of this unique event is ready to welcome the oval ball aficionados.
Choose your favorites, select your seat in the stands (and ready your phone so you can see what is happening in the adjacent fields), and marvel yourself with the brilliance, flair, and finesse that only the seven-a-side rugby can give!
Tickets are available for all three days of action HERE 
You can also purchase tickets for the European Games  and the second and final leg in Hamburg. 
There is also the chance to visit a number of other European cities to watch 7s rugby this summer with a number of Trophy, Conference and U18 Championships competitions taking place, for more info click HERE