Rugby Europe works closely with our member Unions to facilitate the delivery of the World Rugby Training and Education portfolio.
Our role is to provide support in ensuring each member Union has the resources available to deliver the World Rugby portfolio across all aspects of the game, including technical and support roles.

Watch the video below to see how our World Rugby Trainer & Educator course supports each Union


The Training & Education portfolio contains a range of programs, including coaching, officiating, conditioning, player welfare, administration and match day services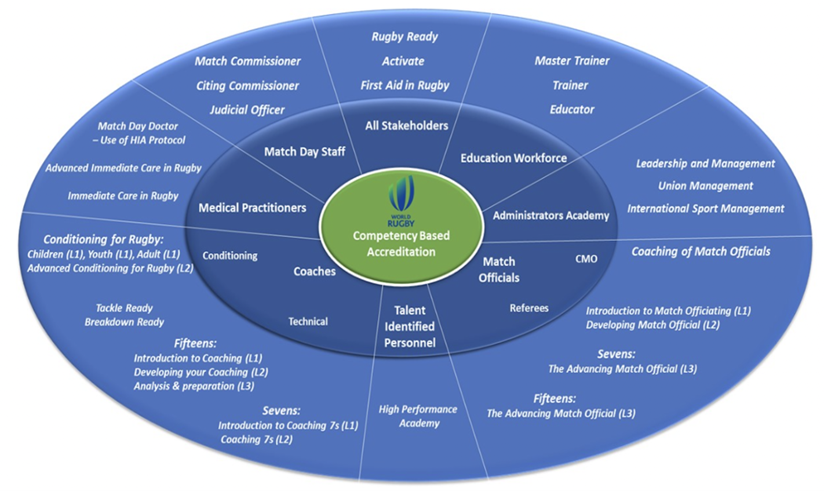 If you are interested in joining the World Rugby Training & Education team in your union please contact your Union Training & Education manager or our Regional Training Manager.
The link below provides you with more information on what you need to join the Regional team or Contact Rugby Europe's T&E Manager
Direct to World Rugby section on workforce requirements
Calendar of Courses