Portugal's men now face a 'winner takes all' match with USA on Friday in Dubai in the Rugby World Cup 2023 Final Qualifier after they secured victory during a busy weekend of action.
On Saturday, Portugal backed up the previous week's win over Hong Kong with a thumping 85-0 triumph over Kenya.
Mike Tadjer (3), Manuel Cardoso Pinto, José Lima, Vincent Pinto (2), Tomás Appleton (2), Jose Rebelo Andrade, João Belo and Lionel Campergue scored tries in the rout while they were awarded one seven point penalty try and Samuel Marques (7), Jerónimo Portela and Nuno Sousa Guedes kicked conversions.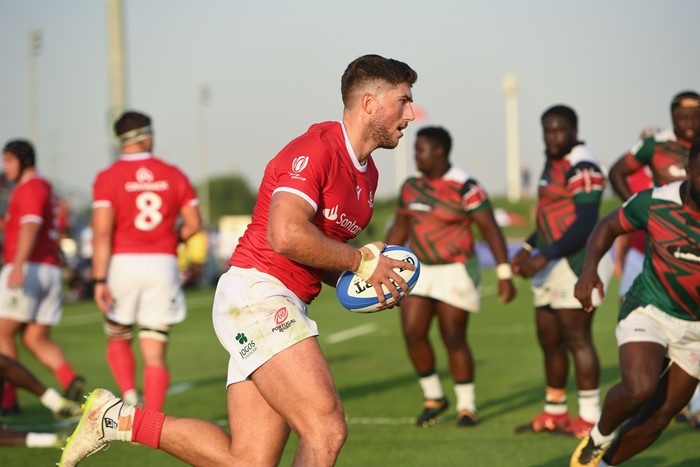 USA had beaten Kenya in week one and, on Saturday, saw off Hong Kong 49-7 meaning that whoever wins between them and Portugal at The Sevens Stadium on Friday will be going to France for the big dance next year.
Switzerland were on fire in the men's Rugby Europe Trophy on the same day to defeat Lithuania 45-6.
Olivier Nier's men scored some great tries in in the Stade Juan Antonio Samaranch in Lausanne and now have 10 points from a possible 10 to lead the competition.
Lithuania still sit second on five points and the Trophy takes a break now until March 2023.

Like Switzerland, in men's Conference 1 North, Czechia also have 10 points from a possible 10 to date after they got the better of Moldova 39-13 in Zlín.
Miroslav Nemecek's men will be out on top of the table until the tournament resumes again in April.
There was drama in Cyprus as Israel's men scored a late try to win the Conference 1 South match against their hosts.
Cyprus were leading 21-17, but they then had a man in the bin as the clock rolled towards 80 minutes and the Israeli pack power got them over to spark wild celebrations as they won 22-21.
Ahead of this competition resuming in March, Bulgaria are top with eight points.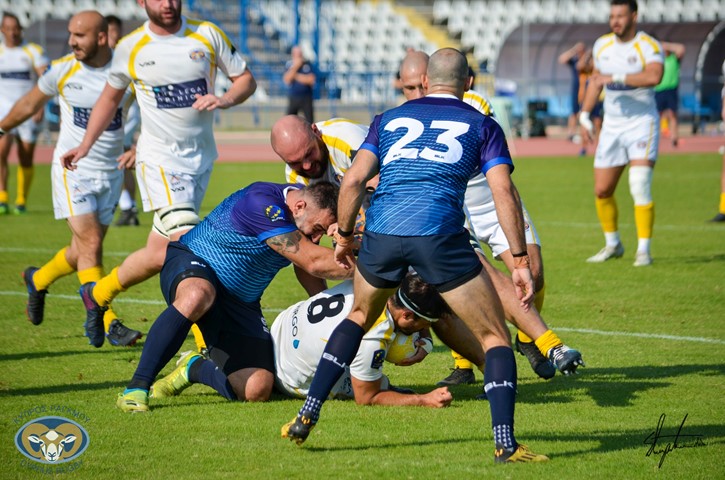 In the Autumn Tests for men there were a few with Rugby Europe connections on Saturday.
The Netherlands were level at 13-13 with Canada at half-time, but in the end were defeated 37-25 in Amsterdam.
Spain were on top form to beat Namibia 34-15 while, in Tbilisi, Georgia were just edged out 20-19 by Samoa.
Tonga and Chile met in Bucharest, Romania, on the same day and the former won 39-10.
On Sunday, at the Stadionul National Arcul de Triumf, Romania lost out 21-16 to fellow Rugby World Cup 2023 qualifiers Uruguay.
Also on Sunday, the Car Jamor Stadium in Lisbon, Portugal, hosted the final day of the under-20 men's Championship.
There were four great matches and the Cup final was a very close affair, Spain eventually beating the Netherlands 13-6 to be crowned champions and book their place in World Rugby U20 Trophy 2023. Portugal took bronze.
By Gary Heatly
Images: Neil Dodd, Stephen Nicolaou, World Rugby