Portugal's men know they need a big victory on Saturday against the Netherlands to keep their Rugby World Cup 2023 hopes alive.
The defeat to Romania in round two of the Rugby Europe 2022 action a fortnight ago was a big blow to them, but they will look to get back to winning ways against the winless Dutch in the Complexo Desportivo Municipal in Caldas da Rainha (3pm local time, 3pm UTC).
A comprehensive triumph by the Portuguese - who are currently fourth in the World Cup qualification table with two direct spots to France and one repechage place available come late in March -would put the pressure onto Romania and Spain above them. They do not play until Sunday.

Luís Pissarra, the Portugal assistant coach, said:  "For our part, we are only think about getting the bonus point win, we don't see it any other way.
"There will be some changes in the team, some due to injury, but some players have played a lot of games and others who deserve a chance to play will now come in.
"We respect the Netherlands who are evolving and growing a lot as a rugby team.
"From now on, all games are finals for us so we have to get as many points as possible, we can still get second or third place in the World Cup qualification standings. We are not worried about the games that other teams are playing because they are not in our hands."
The Netherlands have lost seven games since coming into the Championship in 2021, but they are learning all the time at this level.
Their head coach Zane Gardiner said:  We are looking forward to travelling to Portugal this weekend.
"Portugal had a good 2021 season and have started 2022 well getting a hard-fought draw with Georgia, and then pushing Romania all the way to the end.
"They play an exciting brand of rugby and are very strong defensively. They have been able to use the same players over the last few years and you can see that they have strong connections and understanding with each other.
"For us it has been a tough start with two big losses. We are able to play for short periods in the games, but this is not enough at this level. We need to be better at putting together a series of positive plays and building pressure on the opposition. By playing these games we are given the opportunity to develop as a team and build the experience and rugby IQ of our players.
"In this game we will introduce more young players to the Championship which is exciting. With Dirk Danen retiring there are opportunities for players to put their hand up and show how much they want the jersey."
On Sunday, Spain and Romania then meet in a much-anticipated clash in the Estadio Central UCM in Madrid (12.45pm local time, 11.45am UTC).
Spain are third in the World Cup standings with 21 points and Romania are second, behind Georgia, on 22 points.
This game really is too tough to call with both sides building nicely and having had important wins over Russia and Portugal last time out.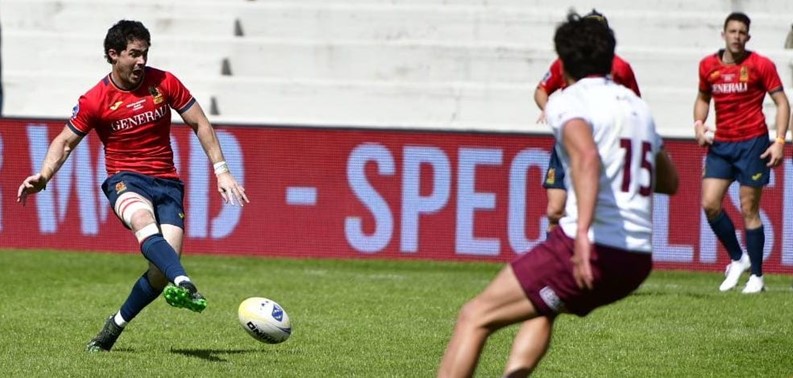 Spain head coach Santiago Santos said:  "We're really focused on this game, trying to learn from ours previous mistakes in other matches with the aim of highlighting our strengths this Sunday in Madrid.
"We're just depending on ourselves, we've in control of our own destiny. If we win the three Championship matches we have ahead, we will be at the World Cup next year.
"Romania are a really well-balanced team, with good attack and defence, but we also are. I strongly believe that we have enough quality to beat Romania and we are going to give it 100 percent."
His opposite number from Romania, Andy Robinson, said:  "In the first two matches of 2022 I have been pleased with the attitude and  resilience shown by the squad, although we have not put together a full  80 minute performance as yet.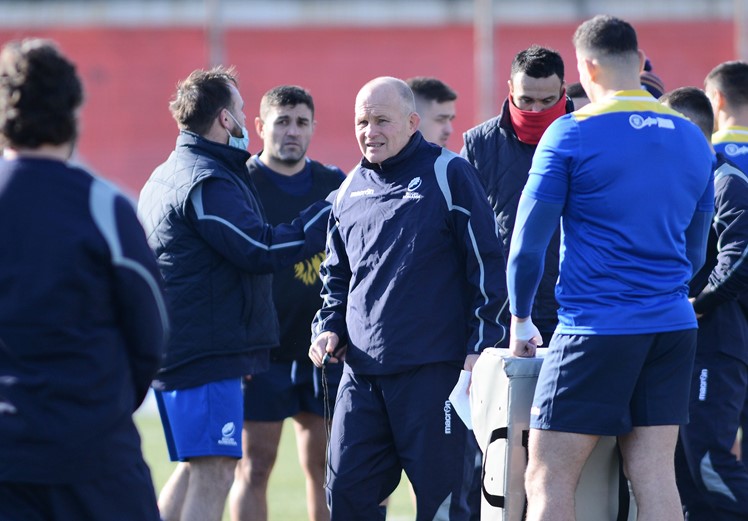 "Sunday's game in Madrid will be another huge match against a very tough opponent. Spain have similar strengths to us, so it is a very good match-up and will be a tight contest."
The Georgia-Russia match scheduled for this weekend has been postponed.
Meanwhile, in the women's Rugby Europe Championship, Spain are keen to make it two wins from two on Saturday when they host Russia in the Campo de Rugby de Las Terrazas in Madrid (4pm local time, 3pm UTC).
That would clinch them the title again while the team also want to give Patricia Garcia the send off she deserves as the top talent will retire from international rugby after the game.
Spain go into this one having beaten the Netherlands 69-0 in Amsterdam last weekend and head coach José Antonio Barrio said:  "We take each game with the same responsibility and seriousness, it doesn't matter if we're facing Colombia, Scotland or Russia. Every time we train together we see it as an opportunity for growing the team and showing the world our level.
"Against Russia we expect a thought match. Last year they did a great job and they've been trying to improve their XVs team as they have done with their sevens team.
"We want to show what we can do, put in a great performance for the fans and, of course, win our ninth championship."
Russia head coach Pavel Baranovskii said:  "We are now at the beginning of a new cycle and, without the country's sevens players, there are opportunities for players in this squad to step up.
"As a coaching staff we have been working the players hard of late to get ready for this match.
"Spain have recently played matches with Colombia and the Netherlands and they have a renewed young squad that is preparing for the next cycle after failing to qualify for the World Cup. Their team is very good and it will be a tough match."
By Gary Heatly
Photos: Dennis van de Sande, Walter Degirolmo, Luis Cabelo, Romania Rugby Union