Spain showed why they are ranked 10th in the world rankings and seen as an exciting team for the future by as defeating Russia on Saturday to retain the women's Rugby Europe Championship title.
The Spanish have been the team to beat in this event for a number of years now and although Russia gave them a tougher time than the Netherlands had seven days previous, the result was never in doubt.
José Antonio Barrio's charges came out on top 27-0 in the Campo de Rugby de Las Terrazas in Madrid to spark celebrations, see the players lift silverware and give Spanish rugby legend Patricia Garcia the send off she deserved before retiring from international rugby.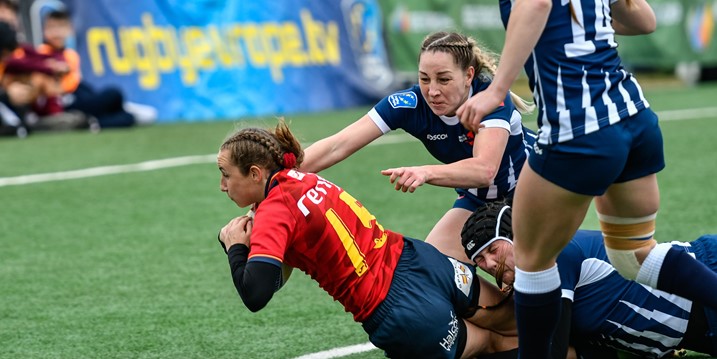 Garcia, who now plays club rugby in England, has been playing in the national team for 12 years and she said:  "I have been so proud to represent my country for so long and to wear this Spanish jersey one more time is something I am very grateful for.
"Now it is time for the younger players to come through, but for sure I am going to miss it."
After a 69-0 triumph in Amsterdam, Spain could have taken their foot off the gas in this one, but they gave Pavel Baranovskii's side full respect and put in a professional showing in front of a healthy crowd.
It is Spain's ninth Championship title and it took them 15th minutes of huffing and puffing to then eventually score the first try of the day.
The forwards trucked the ball up and that stretched the Russian defence with full-back Lea Ducher then running a good line to go over for five points. Centre Garcia converted to make it 7-0.
It took Spain until just before the break to score try number two. Again it came from a move that involved forwards and backs and, fittingly, it was Garcia who went over for the score. She could not convert, but it was 12-0 at the interval after a physical 40 minutes.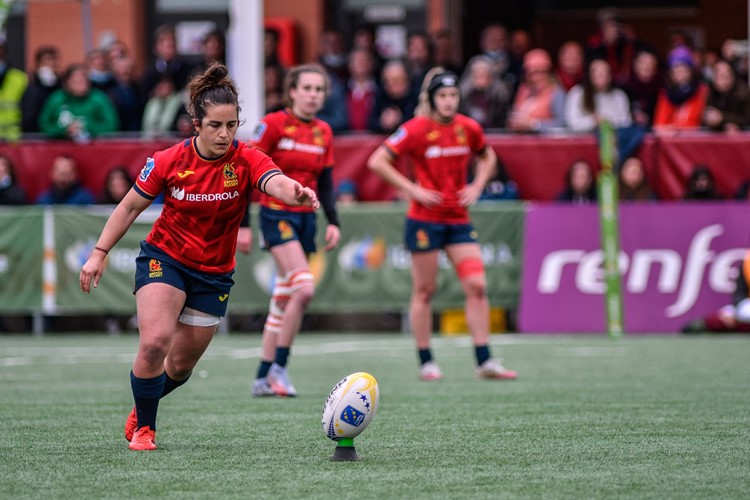 Russia were not done yet and started the second half strongly, but Spain held them out and then went on to add 15 points of their own as the visiting team tired.
With 20 minutes to go Russian scrum-half Anastasiia Chirkova was yellow carded and Garcia kicked a penalty.
In the 70th minute Russia, just before their number nine returned to the fray, tried to run the ball out of their own '22' and knocked it on. Spain regained possession and replacement forward Anna Puig scored their third try.
Ducher converted to make it 22-0  and, with the clock in the red just over 10 minutes later, the cherry on top of the cake came through an unconverted try from replacement Zahia Perez.
Spain captain Laura Delgado, the tighthead prop, said:  "It was a very hard game, but we are really happy to get this win and I thought the team played really well.
"We have young players coming through who are really stepping up to the mark and we are delighted to win the title again."
By Gary Heatly 
Photos Walter Degirolmo