Belgium and German win in Rugby Europe Trophy as battle for top two spots heats up
After it was confirmed in the days leading up to this action that two teams are to be promoted from the Rugby Europe Trophy 2021/22 into an expanded Championship for 2022/23, it was perhaps not surprising that all players playing at the weekend were very focused.
If they meet certain on and off field criteria, two sides will join the Rugby Europe Championship in 2023.
And on Saturday Belgium's squad put their hands up for one of those spots with a thumping 41-11 victory over fellow hopefuls Poland in the Nelson Mandela Stadium in Brussels.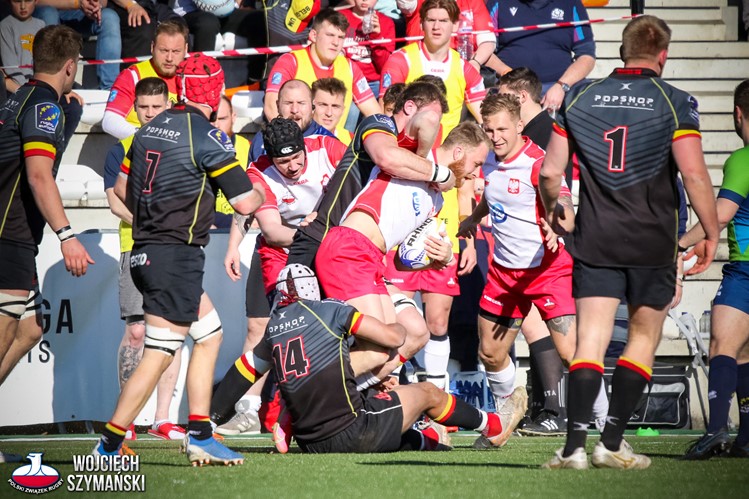 It means that, with some teams having one game left and some having two, they have a four point lead at the summit.
Poland are second on the same number of points as third placed Germany who defeated Switzerland 34-25 on Saturday in the Sportzentrum Martinsee in Heusenstamm.
It is all shaping up for a dramatic conclusion in the Trophy, but Belgium are the favourites after a brilliant showing against shell-shocked Poland.
In the process Frederic Cocqu's men also picked up the new trophy for the winners of games between Belgium and Poland which has been named after General Stanislaw Maczek and the Black Devils Division.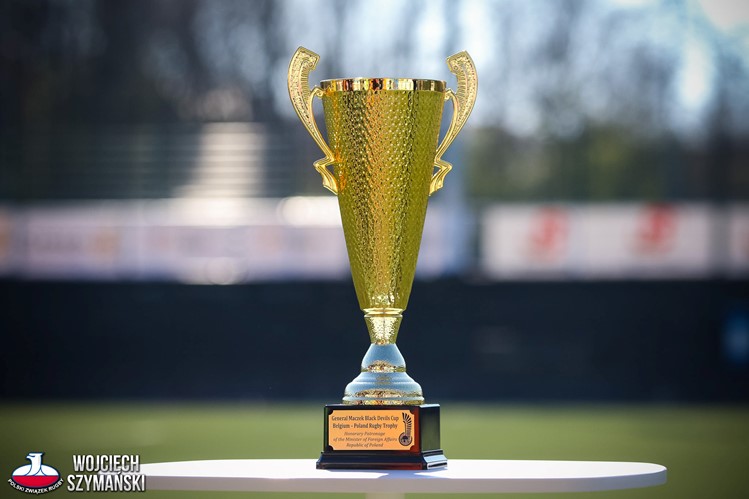 It all kick-started for them in the eighth minute when an interception in their own half sent Belgium away.
They showed great composure to keep the move alive and, eventually, centre Viktor Pazgrat dotted down for the converted try.
The two sides then swapped penalties before a charged down clearance kick then saw Belgium pounce on the ball, shift it right quickly and centre Basile Poupaert went over. It was not converted and it was 15-3 after 22 minutes.
Wojciech Piotrowicz, the Polish stand-off, kicked a penalty just after the half hour mark, but Poupaert's second try, converted by stand-off Alan Williams, made it 22-6.
Just before the break Belgium second-row Mathieu Verschelden was yellow carded, but Poland could not score before the end of the half and the hosts were 16 points up.
Just before Verschelden returned to the action, Belgium scored a crucial fourth try in the 49th minute.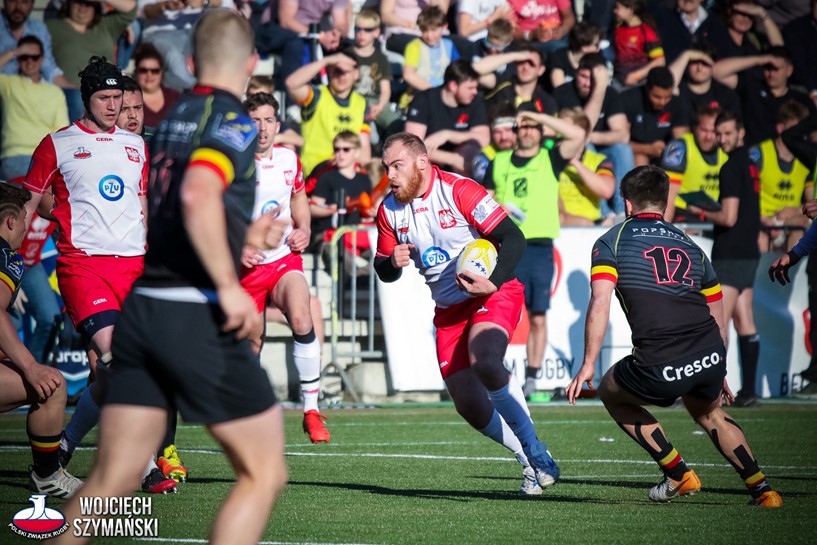 Full-back Matias Remue fed his brother Florian, the winger, and he crossed in the corner.
Soon after Lukasz Kornec scored an unconverted try for Poland and it was 27-11.
With five minutes to go, Belgium made sure of the win with a try from No.8 Maximilien Hendrickx and it was converted by Florian Remue.
The icing on the cake came when Matias Remue scored their final try, converted by his brother, to finish things at 41-11.
Belgium head coach Frederic Cocqu said:  "We had to believe in our strengths and the guys did that. I am very happy for the squad.
"Now we are making progress and want to keep it going against Lithuania this coming Saturday."
"We created opportunities, but we made a lot of errors and Belgium capitalised on that," Poland head coach Christian Hitt, who saw a couple of players going off injured, said.
"Now we have to regroup and look at ourselves ahead of a big game against Lithuania in early April."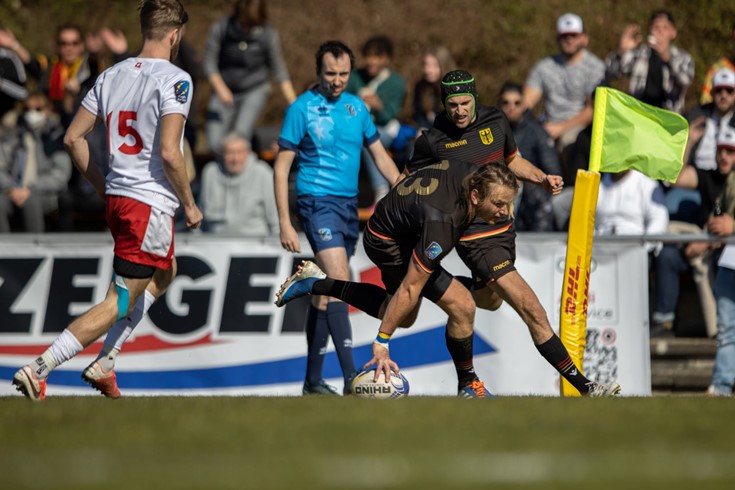 In the Germany-Switzerland match, things were right in the balance until tries in the last six minutes from replacements Tyrell Williams and Nikolas Rinklin saw the home side to an important win 34-25 after an entertaining contest.
Germany's final match against Ukraine is TBC at the minute given the wider world situation, but this victory will be a boost for Mark Kuhlmann's charges.
Switzerland have won one and lost three in the competition now.
By Gary Heatly
Images: Wojciech Szmyanski, Jan Perlich