We have witnessed a brilliant first two rounds of the men's Rugby Europe Championship recently - and now attention turn to the women as their event for 2022 gets underway on Saturday.
The Rugby Europe Championship - featuring reigning champions Spain, Russia and the Netherlands - runs until March 12 and we should be in for three cracking match-ups.
First up the Netherlands will host a Spain side still hurting from missing out on Rugby World Cup 2021 being played in 2022 qualification, despite beating Ireland in the tournament.
They meet at the National Rugby Centre in Amsterdam on Saturday (1.30pm local, 12.30pm UTC) and, ahead of the clash, the Netherlands head coach Sylke Haverkorn said:  "For us, this week is about focusing on the key things that we want to get out of this game.
"We are in the process of rebuilding our young team. After having some good games in November against Belgium and Italy we are taking the next steps and Spain will be very strong opposition.
"We saw their games in the Word Cup qualifier in Italy a few months ago and they were a joy to watch, they play fast and hard and a nice brand of rugby.
"Sadly, they just missed out, but it shows how teams outside of the Six Nations can contest for a spot in the World Cup. It makes us believe for the future.
"This game will be important for us to see where we are in our process and also act as preparation for the game against Russia in March. Last year we had a very difficult time in Madrid and for us it is now key to show we have improved from last February.
"Games on this level are important for us to take the next steps."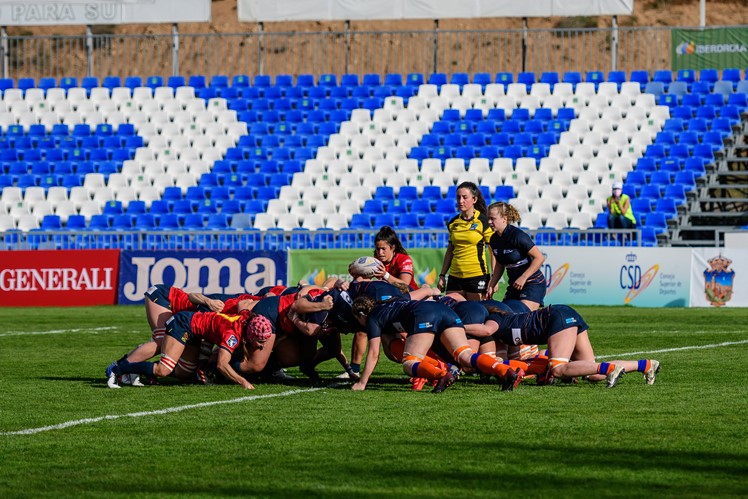 Spain travel as favourites going into this one and Juan Gonzalez Marruecos, the right hand man to the head coach José Antonio Barrio, said:  "We have had some good preparation weeks, and a friendly match against Colombia where we were able try a lot of young talent.
"All of the girls have proved that they are so eager to play in this Rugby Europe Championship, they want to really prove themselves and fight for a place in the team.
"Since we were not able to reach the World Cup now we're starting a fresh new cycle.
"The Netherlands are a team who is preparing themselves for the next World Cup cycle and they've been working some years with young talents who are playing in England or even in our home league, Liga Iberdrola, in Spain.
"We know that they've played some friendly matches, one of them against Italy 'A', and that they're growing year on year. In addition to that they will be competing at home, so we're sure that they are going to fight for the win."
Russia will enter the competition on Saturday, February 26 when they travel to Spain.
Before that though, elsewhere this coming Saturday there is one men's matches in a Rugby Europe competition due to take place.
In the Rugby Europe Trophy 2021/22, Germany host Belgium in the Fritz-Grunenaum-Sportpark in Heidelberg (3pm local, 2pm UTC).
After their two games to date, Germany are second in the table behind leaders Poland with Belgium third having played just one game.
By Gary Heatly
Images: Walter Degirolmo