The pool stages will take place on Saturday before the knock-out games on Sunday for the men, while the women's tournament will be a three-pool format and, given the lack of sevens over the last 15 months, it is no surprise that players from all of the nations cannot wait to get going.
Germany won the men's series, formerly known as the Grand Prix, in 2019 and they are in Pool A this weekend along with the hosts Portugal, Georgia and Lithuania.
The Germans kick off their campaign against Lithuania with Portugal and Georgia meeting in their first tie.
Spain, Italy, Russia and Poland are in Pool B and with Spain having finished fourth overall in the series in 2019 and Italy fifth they could be the teams to beat from these four.
Spain start the weekend off against Poland with Italy facing up to Russia in their first tie.
Russia won the women's series two years ago and they are in Pool A in Lisbon along with Germany and Romania.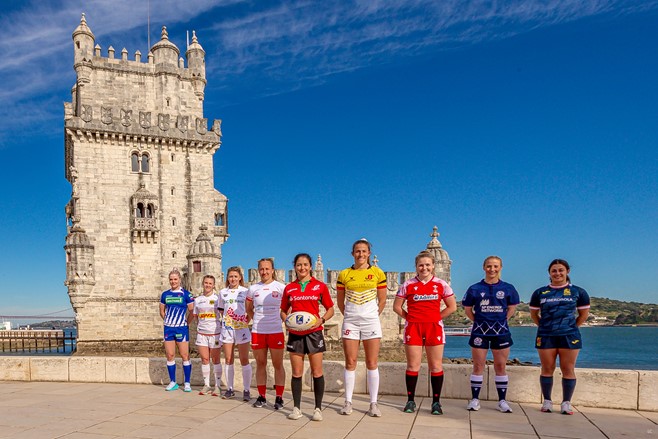 The Russians start against Romania while in Pool B the favourites may well be Poland.
The Poles finished fourth in 2019 and are up against Belgium and Wales on Saturday.
Worcester Warriors' Alex Callender has been handed the captaincy by Wales and they will face Poland first up in this group.
Finally, Pool C in the women's event is made up of Scotland, Spain and Portugal.
Scotland are boosted by the inclusion of Megan Gaffney, Helen Nelson and Chloe Rollie who have recently been training with Great Britain.
The Scots were fifth in 2019 with Spain sixth and the former start the action in this Pool against Portugal.
The second leg of the Rugby Europe Sevens Championship Series takes place in Moscow, Russia, later on in the month with the women's tournament on June 25 and 26 and the men's tournament on June 26 and 27.
Watch both tournaments live on Rugby Europe TV.