A great three days of sevens at the King Peter 1 Stadium in Belgrade, Serbia, eventually saw Switzerland's women and Türkiye's men come out on top.
The women's Conference 1 and men's 7s Conference 1 events were played at the same venue, the former on Friday and Saturday and the latter on Saturday and Sunday.
In Pool Phase 1 of the women's competition on Friday, Andorra, Switzerland and Slovakia topped their pools by winning two games from two respectively.
Pool Phase 2 began on Friday afternoon and went through to Saturday.
Andorra did lose out 19-17 to Montenegro, but managed to just edge past them and Croatia in terms of points to again top their pool at this stage.
Switzerland continued their great form, two wins from two seeing them top Pool E while Lithuania managed to defeat Slovakia 12-10 on Saturday morning which allowed them to win Pool F.
Lithuania were having a good couple of days, but Switzerland were too powerful for them in the first semi-final and came out on top 34-5.
And Andorra were back to their best to edge out Slovakia 12-5 in the second semi-final.
In the rankings game for eighth and ninth, Luxembourg played their best rugby of the competition to get the better of Estonia 43-5.
Malta won two from two in the fifth-seventh placed section.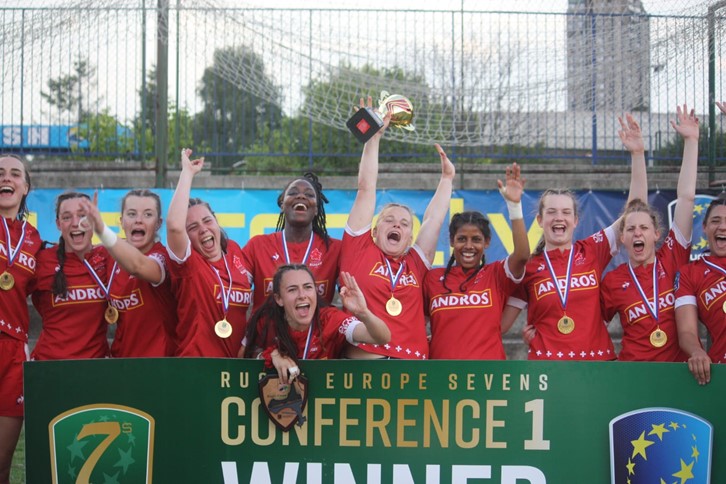 That meant that they finished fifth with Montenegro sixth and Croatia seventh.
Slovakia and Lithuania battled it out for third spot, the former just getting the better of their opponents in the end 17-10.
In the final, Switzerland took an early lead before Andorra scored a try with 90 seconds to go in the first half. That made it 7-5, but a converted try soon after the break stretched Switzerland's lead to 14-5.
That was the way it stayed as they lifted the trophy.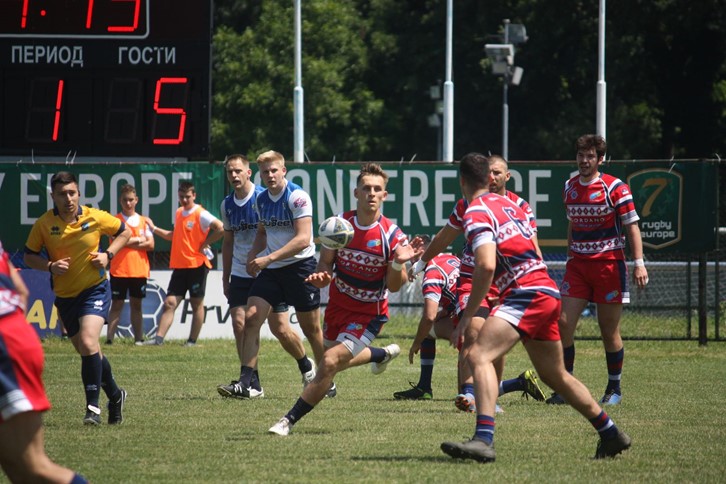 Meanwhile, in Pool Phase 1 of the men's event on Saturday, Türkiye, Monaco and Austria all won two from two to top their respective pools.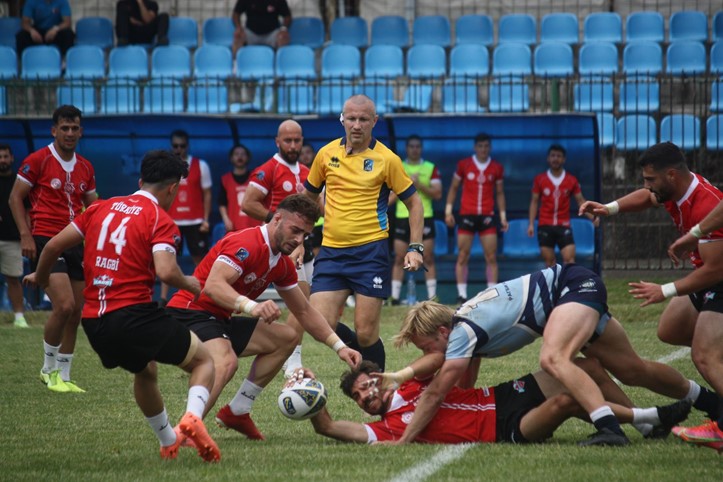 Pool Phase 2 began on Saturday afternoon and finished on Sunday and in that part of the competition the same three sides won two from two.
That meant that, after a tight Pool Phase 2 match with the same opponents, Türkiye would meet Norway in the semi-finals and Monaco and Austria would play at that stage, too.
Türkiye managed to get the better of Norway 29-12 before Monaco saw off Austria 22-7.
In the rankings game for eighth and ninth, the home supporters were delighted to see Serbia defeat Bosnia & Herzegovina 22-17.
After playing two matches each in the battle for fifth to seventh, Andorra finished fifth, Finland sixth and Malta seventh.
Austria bounced back from their semi-final loss to secure third place by defeating fourth placed Norway 26-0.
In the final, Türkiye took the lead in the first half when Burak Ozkan went in from long range. It was converted and they were 7-0 up.
Monaco levelled things up just before the interval when Enzo Saytour scored a try and then Iansoren Cabioch converted to make it 7-7 with seven minutes to play.
Two minutes into the second period, Omer Ozcan pounced on a Monaco handling error in midfield and picked up the ball, showing good pace to go in for their second try. Kerim Comert converted and it was 14-7.
There was late drama when Florian Rodrigo went over for Monaco's second try, but he was pushed out reasonably wide by the defence and it made the conversion attempt tricky.
Cabioch could not convert and the final whistle sounded as Türkiye celebrated after a 14-12 triumph.
As a result, Türkiye and Monaco from the men's competition will be promoted to the Trophy together with Switzerland and Andorra from the women's event. 
By Gary Heatly