The eight teams participating in the Rugby Europe Super Cup have today revealed their personnel for the coming season.
The competition will be an opportunity to enhance the level of playing standards in the respective countries, with the aim of supporting their national teams.
The opening fixture of this weekend will be between Delta and Brussels Devils in Amersfoot and will be swiftly followed by the second match in Lisbon as the Lusitanos start their campaign by welcoming Castilla Y Leon Iberians.
On Sunday the two Russian sides, Enisei-STM and Lokomotive Penza go head-to-head in Krasnoyarsk. The other two teams involved in Round 1 will be Black Lion from Georgia and Tel Aviv Heat and are scheduled to play next month, due to current Coronavirus restrictions.
Each team will compete in six rounds of action, at the end of the pool stage the top two teams of each conference will qualify for the semi-finals, which will be played during April 2022, with the conference winners hosting the ties.
The Final will take place in May 2022 to crown the inaugural winner of the Rugby Europe Super Cup.
You will be able to watch all the matches on rugbyeurope.tv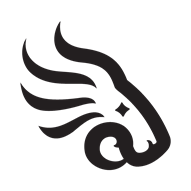 Black Lion


The Black Lion have their national players as the spine of the team and will be looking to be strong contenders to lift the inaugural trophy with a squad packed with experience.

National captain Merab Sharikadze will also take on the Black Lion captaincy responsibilities along with other players who have featured in the Rugby World Cups, such as, Shalva Mamukashvili, Giorgi Tkhilaishvili, GIorgi Begadze and Ioseb Matiashvili in their ranks, they will be expecting to hit the ground running when they take to the field on October 16. 


Squad
Akaki Tabutsadze, Aleksandre Todua, David Gigauri, David Modzgvrishvili, Demur Tapladze, Giorgi Babunashvili, Giorgi Begadze, Giorgi Khuroshvili, Giorgi Pertaia, Giorgi Tkhilaishvili, Goga Kadaria, Gurami Kandaurashvili, Ioseb Gusharashvili, Ioseb Matiashvili, Lasha Jaiani, Lasha Khmaladze, Lasha Lomidze, Luka Ivanishvili, Luka Matkava, Merab Sharikadze, Mikheili Babunashvili, Mikheili Oragvelidze, Mikheili Tsiklauri, Mirian Modebadze, Nika Abuladze, Nika Pataraia, Nikloz Khatiashvili, Niko Aptsiauri, Nodar Cheishvili, Otari Lashkhi, Sandro Mamamtavrishvili, Sandro Svanidze, Shalva Mamukashvili, Tengiz Peranidze, Tengiz Zamtaradze, Tornike Akubardia.
Backroom staff
Head Coach: Levan Maisuradze, who will back with team after finishes post covid rehabilitation, Ilia Maisuradze: Acting Head Coach/Scrum, Lado Kilasonia: Assistance Coach, Irakli Chkonia: S&C, David Nemsadze: S&C, Nika Pinaishvili: GPS, Abesalom Abramishviili: Physio, Ed Barry: Physio, William Lewis: Rehabilitation, Video Analyst: Davit Ramishvili, Vasil Abashidze: Manager, Alexandre Iordanishvili: Assistant Manager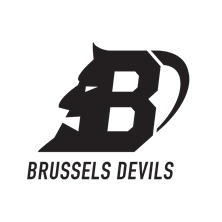 Brussels Devils


The Brussels Devils will consist of 'young Belgian players who are mainly playing in Belgium to participate in this great adventure', explains coach Frederic Cocqu. It will be a great opportunity for some of these players to take the next step in their rugby careers. 
Squad
Amin Hamzaoui, Arnaud Van Balberghe, Ayrton Stanier, Basile Poupaert, Basile Van Parys, Bruno Vliegen, Cian Cauwenbergh, Florent Lenaertz, Florian Remue, Frédéric De Smet, Gilles Harte, Gonzalo Moreno, Henri Dequenne, Hugo De Francq, Hugo Ruelle, Hugues Bastin, Ian Dumez, Isaac Montoisy, Jacob Van de Weghe, Joachim Pierart, Jonathan Craenen, Karel De Paepe, Léopold Roobaert, Louis De Moffarts, Maarten Huau, Maximilien Henrickx, Michael Abrahams , Oscar Michelini, Rémy Driesen, Robin Vermeersch, Ryan Godsmark, Sacha Yoko, Samuël Opsomer, Toon Deceuninck, Valéry Dulieu, Viktor Pazgrat.
Head Coach: Frederic Cocqu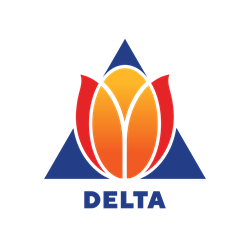 Delta
With the Netherlands team reaching the Championship this year, the pinnacle of Rugby Europe competitions, the Delta will be aiming to become a fertile ground to produce future players for the national squad.
In their line-up they have some of the stars, such as scrum-half Amir Rademaker, Hugo Langelaan and national captain Dirk Danen in their side.

Squad
Amir Rademaker, Aublix Tahwa, Bas Michel, Biagio, Lorenzi Stad, Blake Nightingale, Carlos Roberts, Castor Magis, Christopher Raymond, Daan van der Avoird, Daily Limmen, Delano Jansen van der Sligte, Dirk Danen, Dirk Wierenga, Hugo Langelaan, Jim Boelrijk, Jort Doornenbal, Juan Aramburu, Kevin Ebing, Lodi Buijs, Mark Coebergh, Maxou Zedoun, Mees van Oord, Niels Roelfsema, Oliva Sialau, Pieter Schoonraad, Rikkert Verhofstad, Rijk Gombault, Robbin Schut, Robin Moenen, Ross Bennie-Coulson, Stijn Albers, Te Campbell, Tim de Vries, Tom van Loon, Wytze Molenkamp, Yorrick Wouwenaar.
Coaching Staff: Allard Jonkers, Assistant Coaches: Zane Gardiner, Matthew Cripps, S&C: Emmanuel Peyrezabes, Team Manager: Susette van Kasteren, Physio: Raoul Roelofsen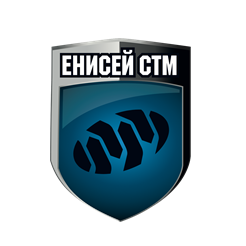 Enisei-STM
Enesi is one of Russia's most established and decorated teams, founded in 1975. They have registered several National Cup and league championship victories, as well as competing in the Challenge Cup and Continental Shield.
They will be led into the Rugby Europe Super Cup by Dmitry Gerasimov, a seasoned campaigner who has captained the side through many a victory. Many will also know the trusty boot of Ramil Gaisin, who is a key part of the Russian side and brings with him World Cup experience. Also, ones with World Cup experience is Denis Simplikevich and Evgeny Elgin.
Their Head Coach is Alekandr Pervukin, the former national team coach has been with the club since 1992.
Squad
Aleksandr Belosludtsev, Aleksandr Budychenko, Aleksandr Matveev, Aleksei Mikhaltsov, Aleksei Shcherban, Andrey Temnov, Andris Buske, Anton Makarenko, Artem Rovskiy, Azamat Bitiev, Carel Hermanus Du Preez, Davit Meskhi, Denis Mashkin, Denis Simplikevich, Dmitri Gerasimov, Efim Riabishchuk, Evgeniy Elgin, Evgeniy Malyshkin, Franco Juliun Schutte, Friedle Olivier, Innokentiy Zykov, Iuri Baranov, Khetag Dzobelov, Konstantin Uzunov, Maksim Gargalic, Nicolaas Jacobus Oosthuizen, Nikita Baryshnikov, Nikita Churashov, Pieter Johannes Jacobs, Ramazan Aliev, Ramil Gaisin, Simon Westraadt, Stepan Seriakov, Timur Maslov, Viktor Kononov, Vitaliy Nemtsev.

Coaching Staff: - Aleksandr Pervukhin – head coach, Vakil Valeev – forwards coach, Carel Rynhard Van As – back line coach, Andrey Mosolov – fitness coach, Igor Vashkevich – S&C coach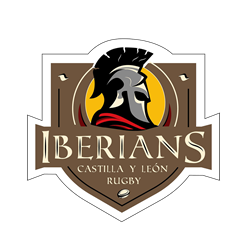 Castilla y Leon Iberians
The team have decided to appoint three captains in Kalokalo Gavidi, Feta Casteglioni and Facundo Munilla to provide leadership in their side. Also lining up is Spanish startlet Álvar Gimeno who has caught the eye with his performances with the national side.
Squad
Alberto Blanco , Alex Alonso , Álvar Gimeno , Andrés Alvarado, Baltazar Taibo, Dani Stohr, David Barrios, Facundo Munilla, Gabriel Vélez, George Stokes, Ignacio Martínez Lucas, KaloKalo Gavidi, John-Wessel Bell, Jordan Argerich, Kirk Tufuga, Jean-Yves Zebango, Lucas Santa Cruz, Lucas Favre, Marc Sánchez, Martin du Toit, Matthew Smith, Michael Walker-Fitton, Nathan de Thierry, Nicolás Jurado, Nicolás Rocaries , Pablo Miejimolle , Pablo Rascón, Raúl Calzón , Rodrigo Fernández , Sacha Casañas, Sam Katz, Federico Casteglioni, Siosiua Moala, Tomás Carrió, Víctor Sánchez , Zee Mkhabela.
Head Coach Miguel Velasco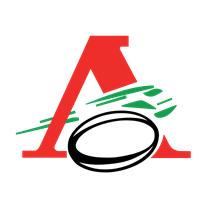 Lokomotiv Penza
Lokomotiv-Penza is a relatively young team in its rugby journey, created in 2018. However, they have the rich tradition of rugby in Penza, which began to develop in the mid-1960s.

Lokomotiv-Penza became the champions of Russia in rugby-7s. In the 2020-2021 season, the team became the silver medallist of the Russian Rugby Championship and the silver medallist of the Russian Rugby-7 Championship.

The head coach of the team is a native of Penza, Alexander Yanyushkin, currently also the head coach of the Russian national rugby-7 team, he himself is four-time European rugby-7 champion, and also represented the Russian national team at their first World Cup (September 20, 2011, New Zealand, match against the Italian national team).

His brother Sergei Yanyushkin is the captain of the RK Lokomotiv-Penza. This year, the head coach's eldest son, 17-year-old Andrei Yanyushkin, made his debut for the main team of Lokomotiv.

The team includes both young and experienced players, such as Viktor Gresev, the captain of the Russian national rugby team. Alexander Gudok and Valery Khlutkov are European Beach Rugby Champions.


Giorgi Chkoidze and Ilya Spanderashvili are part of the Georgian national rugby team and included in the side. A notable figure in the Penza team is James Down, the only Welshman in the Russian championship. He previously played for Cardiff Blues, for which he played 132 games.

Squad
Alexander Gudok, Alexander Ryabov, Alexey Bashev, Alexey Titov, Andrey Karzanov, Andrey Yanushkin, Artem Pisarkov, Bogdan Kireev, Daniil Potikhanov, Denis Nosachev, Dmitry Sukhin, German Silenko, Giorgi Chkoidze, Hendrick Petrus Van Schoor, Ilia Babaev, Ilia Spanderashvili, James Down, Mikhail Smagin, Nika Tsirekidze, Pavel Golik, Pavel Kuraev, Pavel Zhilyaev, Revaz Brodzeli, Rudi Van Rooyen, Rushan Yagudin, Sergey Sekisov, Sergey Yanushkin, Tariel Donadze, Vadim Zharkov, Valeriy Khlutkov, Victor Gresev, Vladimir Geraskin, Vladislav Perestyak, Vladislav Sozonov, Yuriy Romashev, Zahar Bobkov.
Head Coach: Alexander Yanyushkin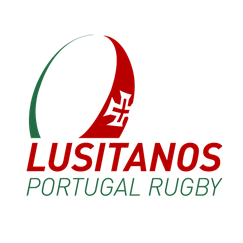 Lusitanos
Expect some fast-flowing rugby from the Portuguese outfit as they consist of a heavy contigent of their national side, who currently sit in second place in the Rugby Europe Championship. Tomás Appleton, the national captain is included in the squad and the versatile 7s and XV player João Belo, keep an eye on the Lisbon-based side.

Squad
André Arrojado, António Cerejo, António Costa, Boaventura Almeida, Bruno Rocha, David Costa, David Wallis, Diogo Rodrigues, Duarte Diniz, Duarte Torgal, Francisco Salgado, Frederico Couto, Jerónimo Portela, João Belo, João Dias, João Granate, João Mateus, João Vasco Corte-Real, Jorge Abecassis, José Santos, Manuel Lima. Manuel Picão, Nuno Guedes, Nuno Mascarenhas, Nuno Peixoto, Pedro Afra Rosa, Pedro Lucas, Rafael Simões, Rodrigo Bento, Rodrigo Freudenthal, Rodrigo Marta, Sebastien Ferreira, Tomás Appleton, Tomás Cabral, Vasco Durão, Vasco Ribeiro
Head Coach: Patrice Lagisquet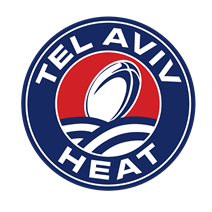 Tel Aviv Heat


The Tel Aviv Heat is the first professional rugby team to come out of Israel. As part of the bigger picture to raise the awareness of rugby in the region, as well as the implementation and development of professional in Israel, The Tel Aviv Heat will lead the way with its blend of Elite Marquee, development pathway and locally talented players. 

Coaches Kevin Musikanth, Demetri Catrakilis and Paul Day will honour the Heat's status as the tournament wild card with efficient set phases and unique attacking nuances.  The Start Up nation facilitates this professional team with principles of inventiveness and efficiency on and off the field.

The Heat will lean on experienced players such as Nicholas Groom, Renaldo Bothma, Jasa Veremuela, and the hugely exciting English superstar Gabriel Ibitoye along with up-and-coming players with U20 international pedigree like Cal Smid, Xolisa Guma, Sebastiaan Job, Prince Prince Gaoseb, and pivot Jordan Chait. An exciting time for rugby in Israel and an historic competition awaits. 

Squad
Eirad Barkai, Misaele Petero, Divan Enslin, Alan Dodin, Sebastiaan Jobb, Nicholas Groom, Maayan Shaked, Ananaia Rabonu, Azariah Immanueli, Yotam Shulman, Prince Gaoseb, Jasa Veremalua, Thomas Burden, Jared Sichel, Idan Eisenberg, Cal Smid, Gilad Vardi, Xolisa Guma, Omer Levinson, Brendan Barry, Yiftach Engel, Thomas Berman, Thabang Mahlasi, David Geffen, GJ Van Veldze, Yahel Rozillio, Kieran Houlston, Saar Gellar, Bradley Van Niekerk, Gabriel Ibitoye, Sailasa Turagaluvu, Nitzan, Reizel, Nemani Buliruarua, Thembi Mangwana, Renaldo Bothma, Jordan Chait
Head Coach: Kevin Musikanth
You can find the full fixture list HERE