Rugby union has been growing very quickly in the Netherlands of late - and that will only continue when Delta head into Rugby Europe Super Cup action this coming weekend.
They will be hosting Belgian side the Brussels Devils in Amersfoort in Utrecht at 3.30pm local time on Saturday in the Western Conference as the new annual competition which will see a mix of professional club and franchise teams from Europe battling it out for the Super Cup title gets underway.
The Delta head coach Allard Jonkers said: "This is a great opportunity for many young, local players to show what they can do at a higher level.
Also, for the more experienced players it's really good that they will get more opportunities to play strong games in different environments.
"We are very excited to be competing against the three teams from Spain, Portugal and Belgium in the first round as we know they are rugby nations on a rise. As a result, we expect very tough games and this is exactly what we need to develop our game and our players in the Netherlands.
We want to show to all our supporters in the Netherlands a great brand of rugby and we want them to be as excited as us about the new Super Cup and that they and the local clubs are proud when they see us play.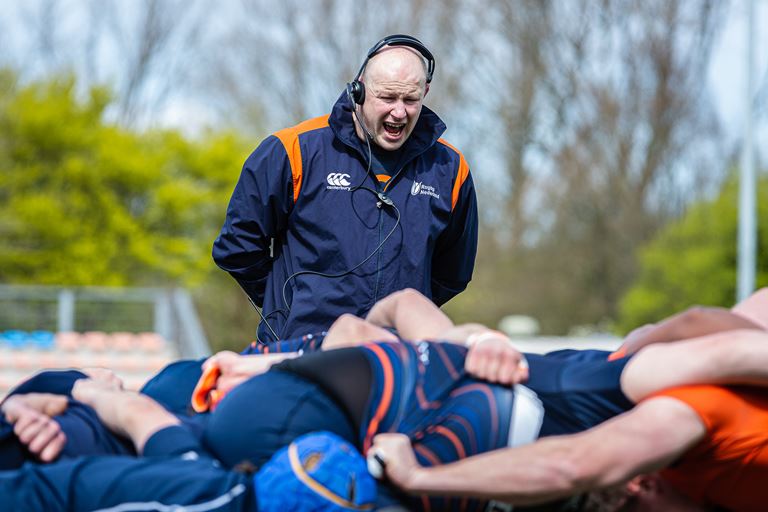 "A good start is very important to give us all a boost in the right direction, it would really help us in our mission to grow the game and improve the level of play in the Netherlands."
The Delta squad has been together since late August and they have been working hard to create bonds within the group and to develop a style of play that suits the group.
"Delta gives us that opportunity to show the best young players and more experienced players we have in the Netherlands," the head coach continues.
"With this team, we hope that other players who are watching us are interested coming over to the Netherlands to play and strengthen our domestic competition - it's a great opportunity to sell Dutch rugby.
"We would like Delta to be a very inventive team that dares to play rugby. We want to challenge our players to look for opportunities themselves out there on the pitch and solve problems on the run. Obviously, we will prepare well and analyse our opposition, but at the same time we want to give our players the freedom to express themselves and make their own smart decisions. We want to play an attractive brand of rugby, being able to strike anywhere on the field at any time.
Delta are building up a leadership group and will select a captain every block of two games.
"Developing more leaders is also important for our national team and this Super Cup gives us the opportunity to see how certain players perform with having the responsibility of being a captain," the head coach concluded.
Watch all of the action on rugbyeurope.tv
All Rugby Europe Super Cup fixtures can be found HERE
By Gary Heatly 
Images by Dennis van de Sande