Reigning champions Georgia head to old rivals Russia on Saturday in what should be a tasty Rugby Europe Championship 2021 clash.
The Georgians have secured away victories at Portugal and Spain so far this month to sit top of the table. 
However, they know that Russia on their own turf in the Kaliningrad Stadium will be a tough team to beat. 
In their one game to date in the competition, Russia defeated Romania 18-13 in Sochi and have had two weeks to prepare for this one while the Georgians have had a six day turnaround since playing in Madrid. 
"After the match against Spain, we did not want to make big rotations in the team, unfortunately Beka Saginadze could not recover from injury," Georgia head coach Levan Maisashvili said. 
"We are missing Vasil Lobzhanidze and his invaluable experience and Deme Tapladze is also injured.
"We have many young players in the squad and for many of them this is a chance to grasp with both hands. The spirits are high in the team and everyone is super motivated to give it a go and test their abilities in a game like this."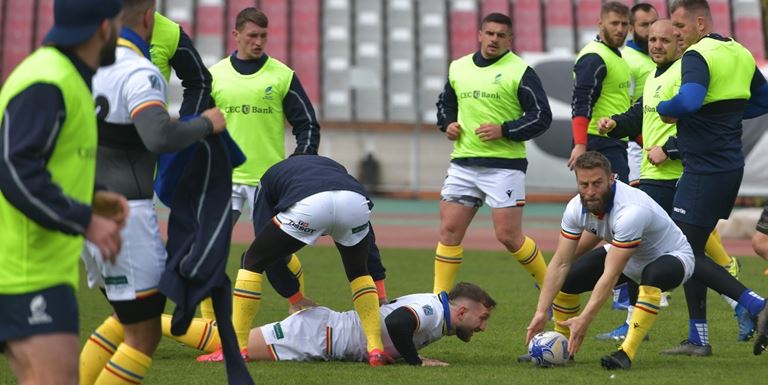 Russia will be looking to their experienced players to lead from the front in this one.
"I believe that a significant part of the problems of the Russian team in the past has been a lack of self confidence," their head coach Lyn Jones states.
"The main task now is to create a Russian national team against which it is difficult for the opposition to play, including Georgia this weekend."
Meanwhile, after two weeks on the road, Romania are back home to play Spain in the Ghencea Stadium in Bucharest on Saturday.
The Romanian players will be on a high after Florin Vlaicu reached 1,000 Test points in Portugal last weekend and they came from behind to win.
Their head coach Andy Robinson said:  "Spain put in a very impressive physical performance against Georgia last week. They have a tough pack of forwards and skilful backs.
Last week against Portugal we felt that we could take on the forward pack, this week it will be a tougher challenge for the team.
"We were delighted to come away with the win away from home against Portugal and it is testament to the team with the spirit that they showed to not give up despite being 13 points down with seven minutes to go.  
"A key area for us to improve is our ruck defence and overall we need an 80 minute performance on Saturday as we play at home for the first time in 12 months."
Spain have had to dust themselves down quickly after their battling loss to Georgia and their head coach Santiago Santos states: We are nine games away from our main goal, Rugby World Cup 2023 qualification, and Romania is probably one of our toughest rivals.
"The Romanian forwards are really strong and their maul is probably the best in the competition.
"Their backs are fast, and their back three are really dangerous. We've been training hard in order to be able to stop them and minimise their strengths on the field. 
"Our players are really motivated. The Georgian match was brutal, but the team is hungry and wants a victory while we have additions to the squad that can bring a freshness to things."
Both games will be available to watch on Rugby Europe TV. 
Weekend's fixtures
Russia v Georgia (Saturday, March 20, 1pm local time, Kaliningrad)
Romania v Spain (Saturday, March 20, 3pm local time, Bucharest)
By Gary Heatly 
Images Razvan Pasarica/FRR and Russian Rugby Union/Anastasia Osipova