U18 Championship and Trophy events taking place in Czechia and Latvia
Some of the best young sevens players in Europe will be in action this weekend with two Rugby Europe tournaments taking place.
In Prague, Czechia, the girls under-18 Championship is being played on Saturday and Sunday while at the same time the boys under-18 Trophy will be going on in Riga, Latvia.
Pool A in Prague features France, Spain and Belgium while in Pool B England, the hosts and Portugal will be battling it out and Pool C is made up of Ireland Scotland and Ukraine.
Given what has been going on in their country of late it is particularly exciting to see Ukraine among the countries taking part.
France and Belgium in Pool A will get things underway at 10am local time on Saturday and that will be swiftly followed by the Pool B clash between England and Portugal.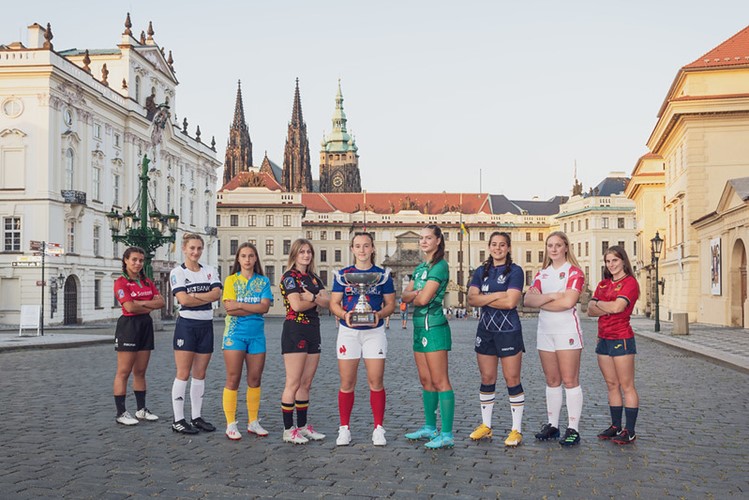 The first match in Pool C will be the third of the day when Ireland take on Ukraine.
Over in the Latvian capital of Riga, 12 boys teams will be competing for the Trophy silverware.
In this competition there are four teams in each group and Pool A consists of the hosts, Sweden, Hungary and Monaco.
Luxembourg, Turkey, Austria and Switzerland are in Pool B with Pool C being made up by Croatia, Andorra, Moldova and Bulgaria.
The hosts will kick things off with a Pool A tie and the young Latvians are set to be well supported. They will take on Monaco at 10am local time on Saturday.
Sweden then play Hungary before Pool B kicks into action with Luxembourg-Switzerland and Turkey versus Austria.
Croatia-Bulgaria is the first Pool C match and by the time Andorra and Moldova meet at 11.50am local time all teams will have played one game and things will go from there.