The Netherlands had a tough time in the Rugby Championship 2022, but it was all part of a learning curve for them and they cannot wait to take part in the expanded event for 2023.
They have been placed in Pool A with reigning champions Georgia, Spain and Germany while Romania, Portugal, Belgium and Poland are in Pool B.

To emphasise the size of the challenge ahead for the 29th in the world Netherlands, in their first game on February 5 they are away to 16th in the world Spain and then, in week two, they host Rugby World Cup qualifiers and 13th in the world Georgia.

"It is exciting for us to be in the Rugby Europe Championship for 2023," back-row Spike Salman said.

"We want to - and will - show that we belong in this competition and that we can compete in it.

"Competing at this level in 2022 was a good way for us to see where we are against some good sides, some of whom are going to the World Cup.

"We were able to cause trouble to some teams, but when we did it was for too short a period of time. We now know that in order to cause real trouble to these teams, we need to keep up with - or set the game pace - for longer periods of time to keep the opponents score low and get ours up.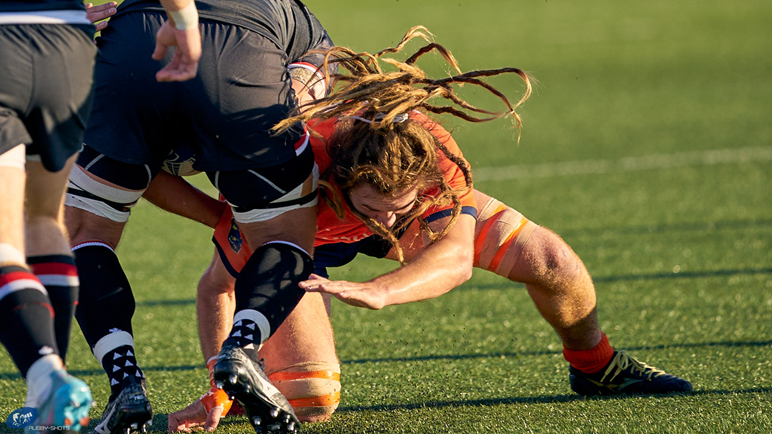 "New boys keep joining the squad and show that they want to be part of this journey. We are getting to know each other better and better and are excited to put our strengths together. The only way we will get better is by playing more games against teams in this competition and against other big nations.

"To start with we are expecting two really hard games where we will have to be at our best for 80 minutes.

"The standards of the best teams in the competition is really high and it's on us to try and rise to those levels."

Certainly if the Netherlands are to do well in the coming weeks, then 22-year-old Salman will be key for them because, being with French giants Racing 92, he is training with top level players day in and day out.

"Training regularly with the first team at Racing and the big names is indeed a good experience," he said.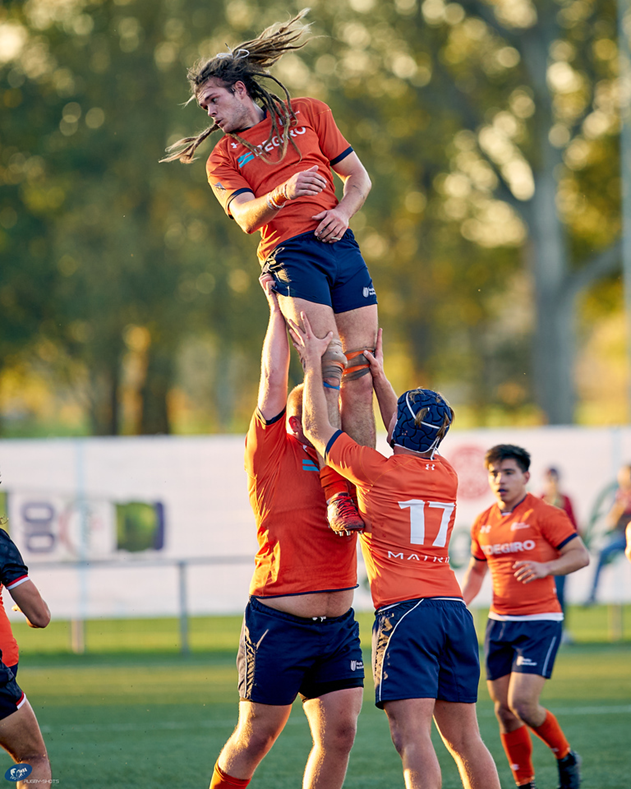 "Also, in the Espoir [development] coaching staff there are some big names like Joe Rokocoko, Yannick Nyanga, Bernard Le Roux and Virimi Vakatawa that are surrounding us on a daily basis, meaning plenty of skills and experience shared."

Salman has Dutch parents and strong family connections with the Netherlands, but he has lived in France his whole life.

"I started rugby at Marseille Méditerranée in France and went through the regional selection system and got chosen by the FFR to follow their school and rugby formation course over three years in one of their high school sections in Hyères," he explained.

"I played for Toulon for that three year period and then got scouted by Racing 92 to play for their Espoir team and train with the first team. My fourth year is now underway there."
Spain vs Netherlands – Sunday 5th February – 12.45pm CET on rugbyeurope.TV, ZiggoTV (NED), FloRugby (North America), SportAll/RugbyZone (France)
By Gary Heatly 
Photos by Dennis van de Sande