The reign of the new head coach of Romania, Eugen Apjok, begins on Saturday when his side hosts Poland in their Rugby Europe Championship 2023 opener in Bucharest.
Englishman Andy Robinson left the top post late last year, but despite the change at the top there is still a lot of confidence and expectation in the Romanian squad.

And why not - after all they finished second in the Championship in 2022, they will play in this expanded event in the coming weeks and then they will prepare for Rugby World Cup 2023 when they take on the might of Ireland in their opener in Bordeaux on September 9.

Captain Mihai Macovei said: "I want to thank Andy for what he did for the national team during the last few years.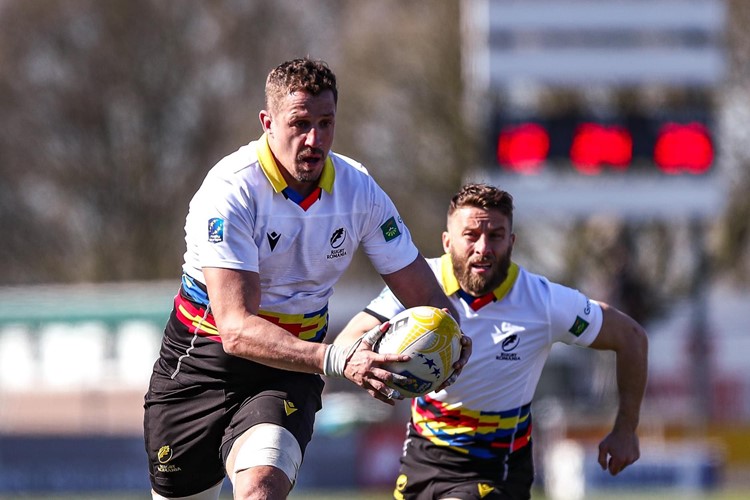 "We now have a new group of staff that I know very well, I played with three of the coaches and I worked with Eugen, the head coach, for seven years when I played for Baia Mare.

"I can't wait to work together with them and put in all the effort so that the team increases its level from game to game.

"Every year has its own history. Last season in the Rugby Europe Championship was special because all the matches were also qualifying matches for the World Cup.

"We had two wins and one of them was very important to us: the victory against Portugal, a team that grows from year to year. We also had a good match with Georgia at home, but unfortunately we didn't secure the win.

"This 2023 Championship comes with a new format and I really think that from this moment onwards our preparations for the World Cup begin. We definitely want to win this [Championship] competition. We know it will be a tough fight, Georgia are the favourites similar to the past years, and Portugal and Spain are very strong opponents, but it'll be a great event.

"It's an important year for Romanian rugby. Many players on our team will be taking part in a World Cup for the first time, so they are eager to get out there and play their best rugby [during the Championship to build up to that].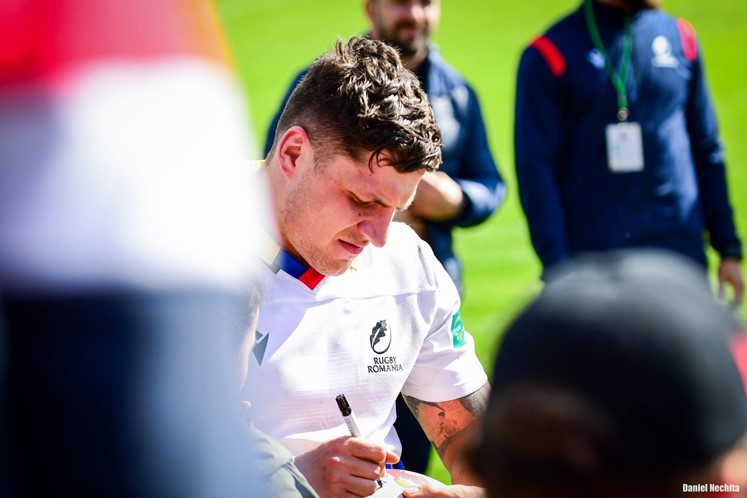 "And, for me, it's an honour and a privilege to be the captain of the national team."

And what does Macovei think of the challenge of Poland coming up in a few days time?

"I have a Polish team mate at my club and I've talked to him about Polish rugby," the skipper said with the two teams in Pool B alongside Portugal and Belgium.

"Poland is a massive team, they will play aggressively because they have nothing to lose, so they will try to put a massive performance."

Macovei's fellow back-row Dragoș Ser looks set to miss the Poland match due to injury, but is expected back to play a key part in the Championship.

"I think we'll have very good matches this season because we want to improve our level and also raise the standards consistently," Ser said.

"We already have a core group of players, we know each other very well, and along with the new staff we'll be working hard to get the gameplan in place.

"It will be an honour to represent our country at the highest level in the most important rugby competition, the World Cup, later in the year.

"I think it's a dream come true for every player to play in the World Cup, it's something you work for, a motivation that always makes you push harder trying to overcome your limits every day.

"We all have huge expectations for this season and the guys want to start the Championship with a win at the weekend. It's important that we play our first game at home - and the team hope they'll perform very well in front of our fans."

Romania v Poland – 4th February, 1pm CET (2pm Local) Live on Rugby Europe TV and Florugby (North America).
By Gary Heatly
Photos: Romanian Rugby Union