We catch up with the Lusitanos back-row ahead of Saturday's Super Cup final
David Wallis was one of the standout players in the recent semi-final as Lusitanos made it through to the final of the inaugural Rugby Europe Super Cup.
The 25-year-old back-rower started in the seven jersey as the Portuguese side clinched a home final with a 42-26 triumph over Israel's Tel-Aviv Heat on April 16.
Now he and his team mates will host Georgian outfit Black Lion in a 'winner takes all' clash in Lisbon this coming Saturday - and Wallis cannot wait.
"We are very motivated to try and win the final, we have had that goal of winning the competition for a while now," he explains.
"The Super Cup has been very competitive and has helped us to raise the level of Portuguese rugby. We have had games so far, such as against Iberians and Tel-Aviv Heat, where we have demonstrated very good levels of competency and this was crucial to our development as a team.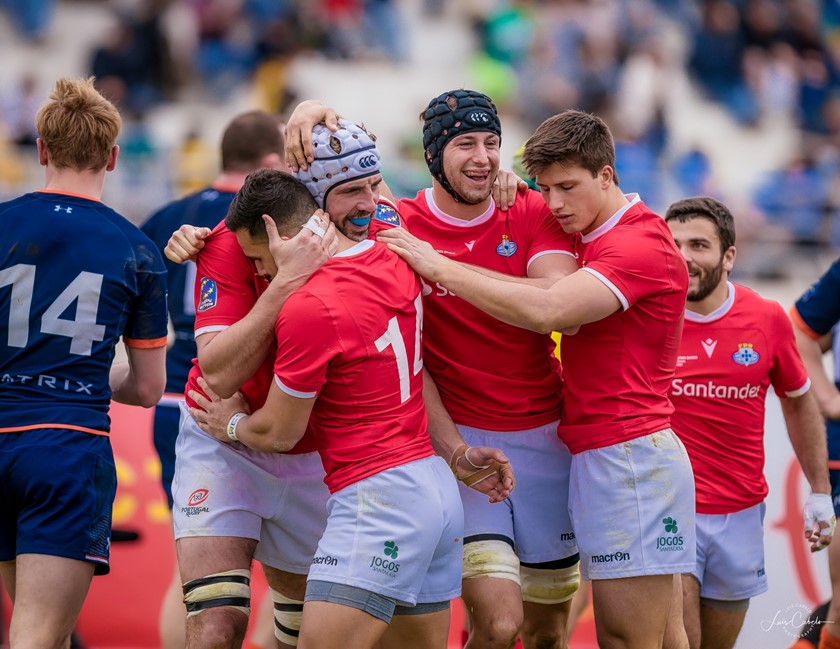 "The good thing about this competition is that we know we are playing against the best players from other countries. It's always good to play at a higher level.
Every time we play internationally, the younger population in Portugal show a growing interest in our rugby and is something that give us motivation. This Super Cup event can help to develop the sport internally, in order to put us on another level in the future when it comes to the growth of rugby in our country.
"The Super Cup has been good for everyone, both for the players who have been in the national team for some time and for the young players who have had the opportunity to play at this level for the first time for Lusitanos."

Even though they scored 42 points, Lusitanos were not completely happy with their last four performance against the Heat - and the team that won the Western Conference with six wins from six know they will have to play better to defeat Black Lion.
"It wasn't our best game [versus Tel-Aviv] mainly in the first half, but we were back on track on the second half and were very strong and consistent offensively," Wallis said.
"We have a lot to improve on the defensive side of things side and only a better performance in that part of the game will allow us to lift the trophy this weekend.
"Black Lion are a very physical and strong team in the forwards. They also know how to play with the ball and how to use the field against opponents. It will be a very difficult game, but we are prepared for it. We want to win the Super Cup."
The final will be at CAR Jamor in Lisbon, with the game also available to watch live on rugbyeurope.tv 
By Gary Heatly
Photos: Luis Cabelo