Romania and Wales won the boys and girls under-18 Rugby Europe Sevens Trophy events respectively in recent days.
The boys event took place over Friday, Saturday and Sunday in Zabki in Poland and, as well as the Romanians taking the gold medal, Latvia took the silver and the host country the bronze.

Fourteen teams were involved and the Pool phase ran throughout days one and two.

In the end, Poland topped the five-team Pool A with four wins from four, Romania did the same in the five-team Pool B and Sweden topped the four-team Pool C after two wins and a draw.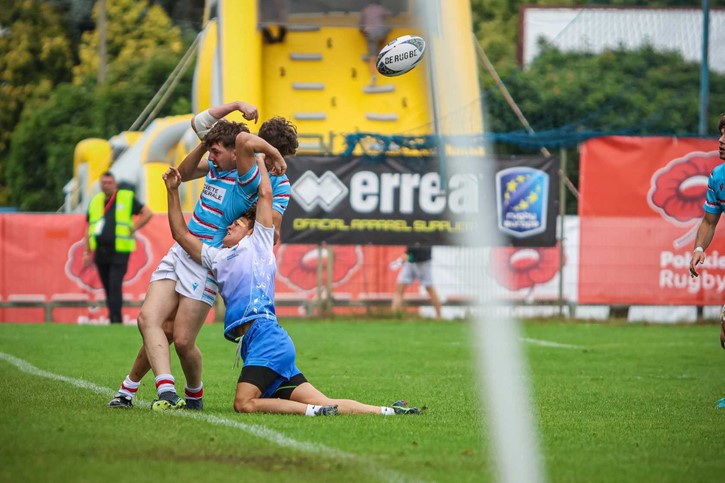 Day three began with rankings semi-finals and first up Hungary edged past Serbia 19-12, Monaco beat Andorra 19-10, Luxembourg just got by Moldova 21-17 and Croatia turned on the style to defeat Bulgaria 41-0.

The main semi-finals then took place and the action hotted up as Latvia just got the better of Poland 17-12.

Romania then showed that they were the team to beat by dispatching Sweden 33-0.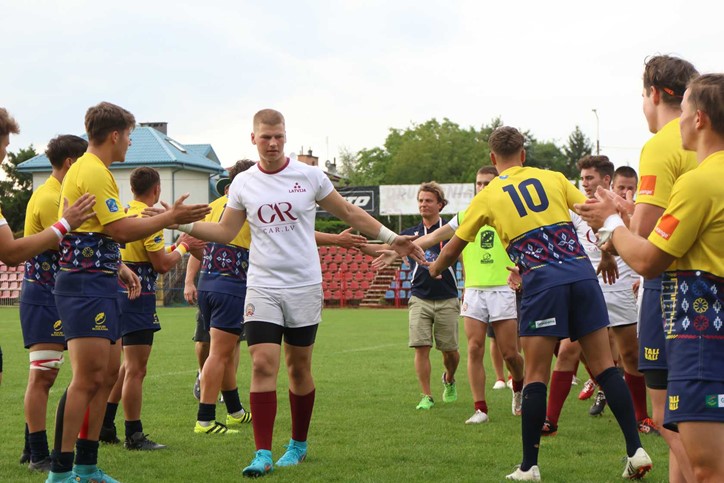 The rankings finals came thick and fast with Austria claiming 13th after a 36-7 win over Bosnia & Herzegovina, a 24-10 win over Andorra gave Serbia 11th, Monaco saw off Hungary 33-14th to end up ninth and Bulgaria's 24-12 defeat of Moldova gave them seventh.

Into the top six then and Croatia finished in that spot after a 38-5 loss to fifth placed Luxembourg and then Poland and Sweden had a real battle for the bronze.

The home side channelled energy from being on their own turf and made sure of a podium finish with a 24-17 triumph.

Latvia knew they would have to play very well to push Romania in the final and they did push them all the way.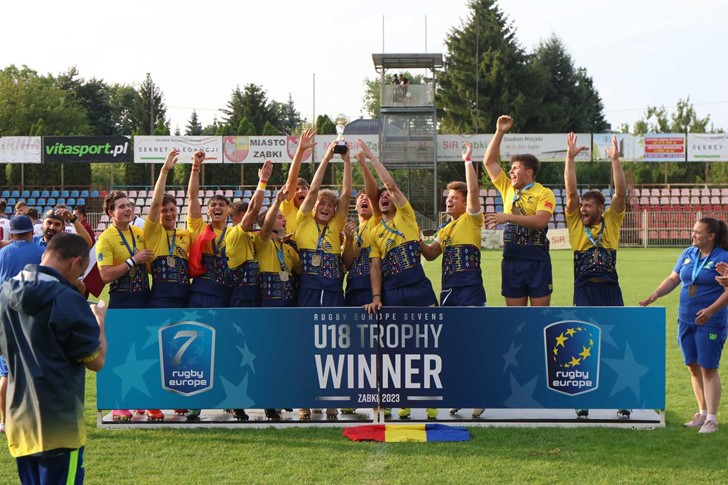 In the end Romania came out on top 17-12 in the Dozbud Arena, Sebastian Tofan scoring a try in the first half with that being backed up by tries in the second seven minutes from Antonio Mitrea and Marian Pelin and one conversion by the latter.
The girls event was in the same venue on Saturday and Sunday and, just like the boys event, there were plenty of thrills and spills and lots of good sevens action on show.

As well as Wales finishing out in front, Portugal and Türkiye were on the podium too after taking silver and bronze.This event was played as a Pool phase throughout, all seven teams playing each other, so everyone playing six matches in total.

In the end Wales, Portugal and Türkiye all won five from six to be tied on 16 points, the former finishing on top because of a superior points difference.

Wales' defeat came to Portugal on the first day, but their five wins came 42-0 against Sweden, 33-12 against Lithuania, 41-5 against Hungary, 71-0 versus Romania and 36-0 against Türkiye.

After the Welsh squad were presented with their medals late on day two they regaled the crowd with a passionate rendition of their national anthem, showing people just how much this meant to them.
Portugal's only loss came in their first game on day one, Türkiye edging them out 12-5, before they went on to win against Wales 26-12, Lithuania 32-5, Romania 66-0, Sweden 39-0 and Hungary 47-10.

We have mentioned that Türkiye lost to Wales and defeated Portugal and their other triumphs came over Lithuania 17-10, Romania 38-0, Sweden 25-10 and Hungary 36-5.

Below the top three, Lithuania took fourth place with three wins and three losses, Sweden won two and lost four to finish fifth, Hungary won one and lost five to finish sixth and Romania were seventh.
By Gary Heatly
Photos: Wojciech Szymański