Moldova held a landmark week of rugby educational courses at the end of April in Chisinau, as the aspiring coaches had the opportunity to hone their skills and improve the quality of their coaching ability, where they were also joined by some of their neighbouring guests.
While World Rugby courses are commonplace across Europe, this program has a special addition with six participants joining from the Ukrainian Federation with the course being delivered by Educators from the Georgian Rugby Union .
The ongoing conflict in the country has meant that rugby has had to take a backseat, however with the national team playing in this year's Trophy and another busy summer ahead of 7s, the passion for rugby is still evident amongst the rugby community.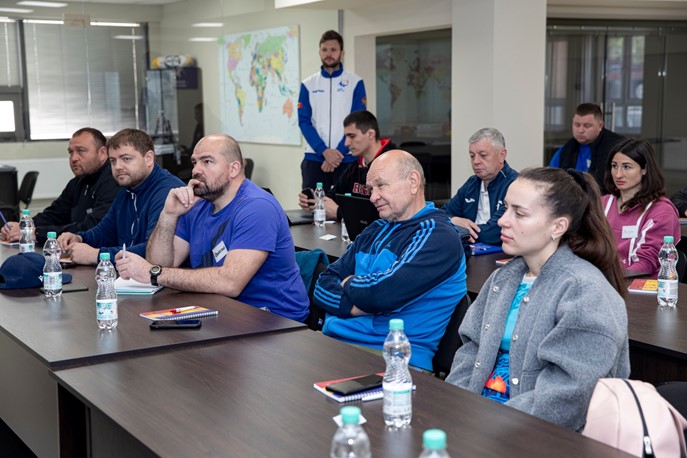 Rugby in Moldova is still developing and with these courses it will help to establish more good quality of coaches in the country, as Program coordinator and Projects Manager for Rugby Moldova, Eugeniu Procopi explained," We are really excited to have made it happen and organize an educational week for the first time in 55 years of history of rugby in Moldova.
"The week brought together around 50 participants from three countries and we are happy that our colleagues from Ukraine were able to make it despite the tough times they are going through, and we are grateful to everyone at Rugby Europe for helping them to make this happen.
"We will be striving towards having a sustainable development program and working together with Rugby Europe to achieve its goals of providing more educational support to the rugby workforce in Moldova and the countries in the area."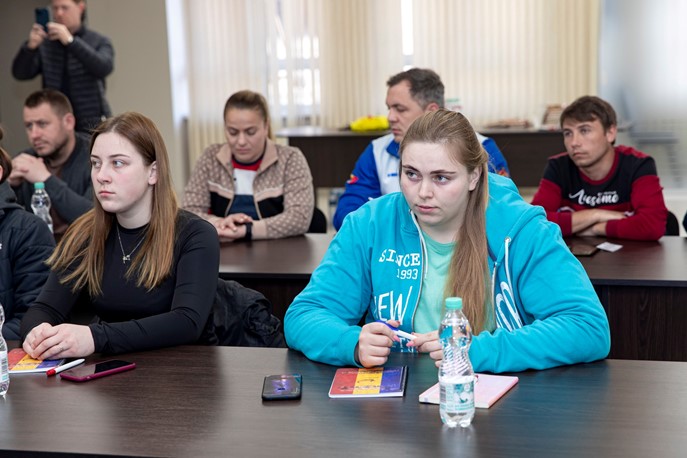 The tutoring coaches delivered a Level 1 Coaching and Level 1 Strength and Conditioning Youth, as well as Level 2 Coaching 7s, which was the first time it had been delivered in the country.
One of the six participants from Ukraine, Katerina Kuzo, said, "Having attended the training course in Chisinau, I gained a great new experience from the trainers, learned how to organize training sessions, which is particularly important in our work. I felt a lot of positive emotions. It was pleasant, and most importantly, easy to work with people of such a high level and to learn something new from them."
Iryna Arkhystka added, "Now we are in our second year of War, it is the biggest challenge we have ever faced as a union.

"We have had to adapt to the reality of work within war-state circumstances as we continue to work and develop our game in Ukraine. The great merit of this belongs to World Rugby, Rugby Europe and all rugby friends around the World who show their solidarity and support every single day."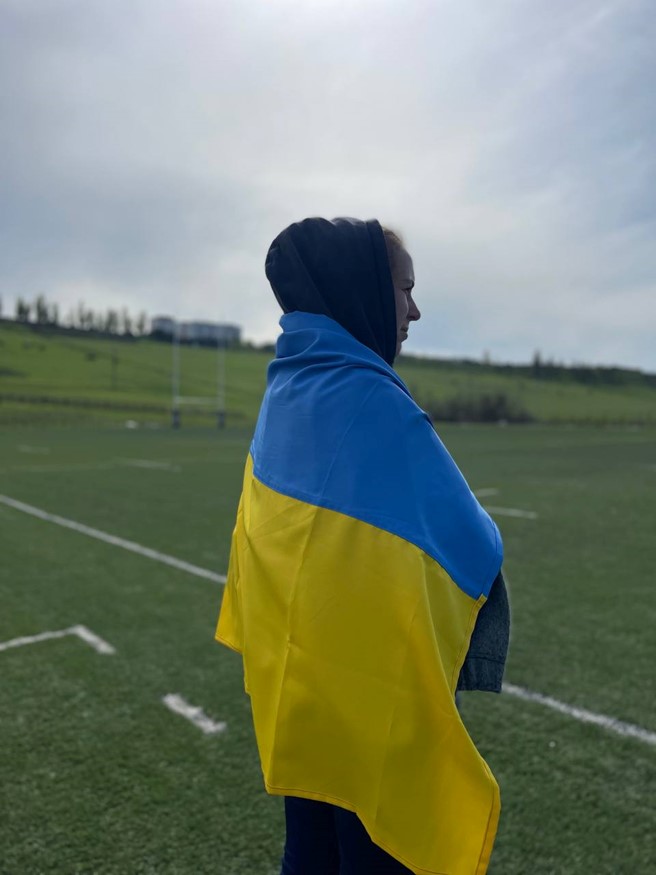 It is highly commendable that Ukrainian Rugby Union has several representatives who are willing to develop their knowledge and their professional skills to broader horizons.
"Six members of the Union applied to this Courses, 5 female coaches and 1 male. Restrictions regarding leaving the country for men from 18 until 60 years old, which influenced the number of the participants that were able to take part.
We are very grateful to World Rugby and Rugby Europe for providing the participants with accommodation and meals and its huge support whenever it is possible." added Arkhystka.
Maryna Kyshmar who was another Ukrainian participant said, "It was valuable experience and such a needed destruction from sad things. We gained plenty of helpful information, practice, and communicated with awesome people."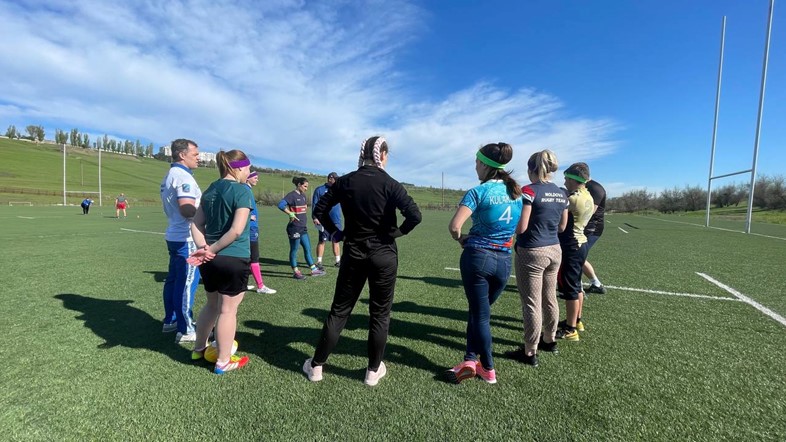 Regional Training Manager, Charlie Brown, added, "When we heard that the Moldovan Union was offering places to Ukrainian participants, we wanted to help. It is a true testament to Eugeniu on the engagement and support that is being offered to a country with not a great deal to celebrate at the minute."
A big thank you to all those who were involved in bringing this program together. Rugby Europe is committed to the growth of rugby in developing Unions and hopes that they can continue to work with passionate people in the region to continue offering support.

You can still contribute with the Rugby Europe Fundraiser for the Ukrainian union to continue there on and off-field activities HERE.
Images: Moldova Rugby Union