Ukraine's women's and men's teams capped an amazing sevens summer by both clinching the Rugby Europe Sevens Trophy Series overall titles in recent days.
The women's team backed up their win in the first leg in Zagreb with another win in Budapest on Friday and Saturday to give them a perfect 40 points out of 40.
Meanwhile, the men lost to Latvia in a cracking final in Budapest, but their 38 points in total was enough to lift the overall crown.
In the women's event in Friday's Pool play, Ukraine, Türkiye and Finland all went three from three.
They topped Pools A, B and C respectively to safely make it through to the quarter-finals while Austria, Latvia and Germany finished second in their respective groups to also go through.
Hungary, Norway and Denmark were the third place Pool finishers and they all accumulated five points. In the end it was the Norwegians who just missed out on the quarter-finals.
The last eight opened things up on Saturday and Ukraine showed they meant business by easing past Denmark 36-0 first up.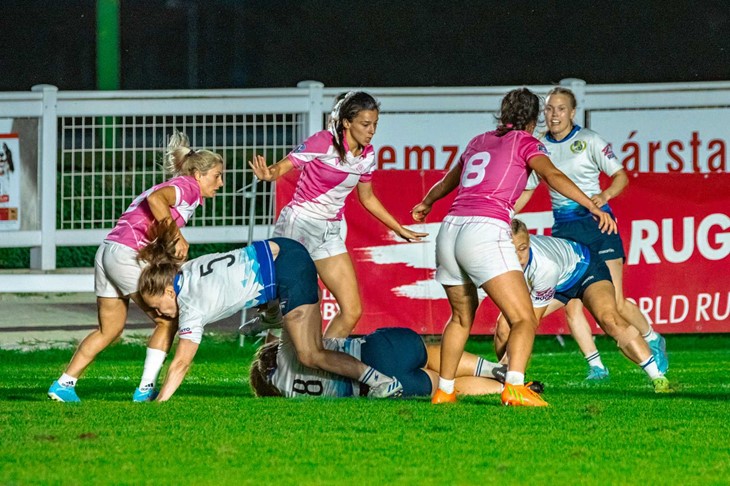 Türkiye's 24-0 win over Hungary next up was also built o strong defence while the third team to go through to the semis was Finland as they edged past Austria 14-0.
Georgia then beat Latvia 15-5 in the final quarter-final before rankings matches took place.
In those games, Norway were the most impressive performers in getting past Bulgaria 48-5 while Israel, Denmark and Hungary also secured wins.
Onto the semi-finals then and any hopes Georgia had of causing an upset were dashed pretty quickly as Ukraine beat them 33-0.
Türkiye-Finland was then a much closer affair before the former came out on top 17-7 to get through to the final.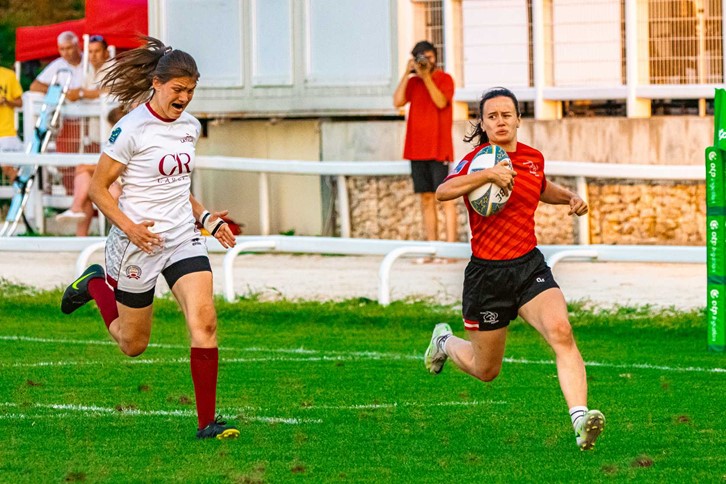 The placings finals then took place with Moldova taking 11th by beating 12th placed Bulgaria 26-10.
Norway and Israel were then involved in a close game before the former came out on top 10-5 to take ninth spot with Latvia seeing off Austria 22-5 to take seventh place.
The hosts Hungary then ended their campaign on a high by claiming fifth spot with a 27-5 victory over Denmark.
And Georgia were able to claim the bronze medal by edging out Finland 12-7 in the third place match.
The final between Ukraine and Türkiye was the same as in Zagreb and there was the same outcome too.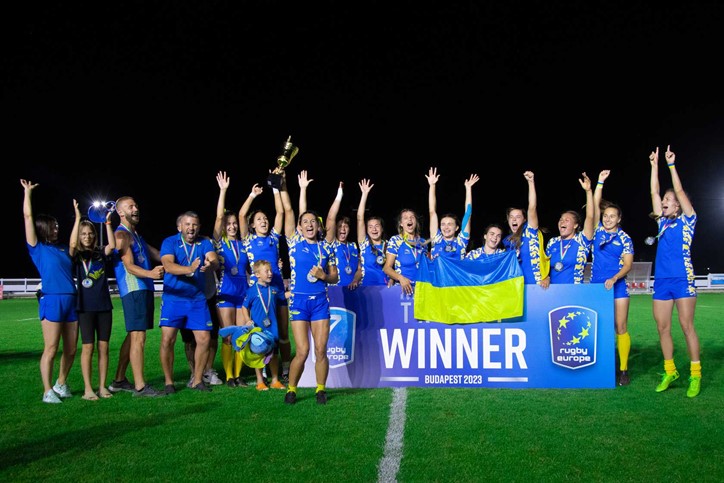 In the final, the two sides were tied at 7-7 until a try in the second half for Ukraine by Maryna Kyshmar which was converted by Yelyzaveta Havrylova to give them a 14-7 win and the gold medal.
In the overall standings, behind Ukraine on 40 points, Türkiye finished second with 36 points and Finland took third with 30 points, just pipping Georgia who were on the same points total.
The men's event took place on Saturday and Sunday.
In Saturday's Pool play, Ukraine, Croatia and Israel topped Pools A, B and C respectively with three wins from three apiece.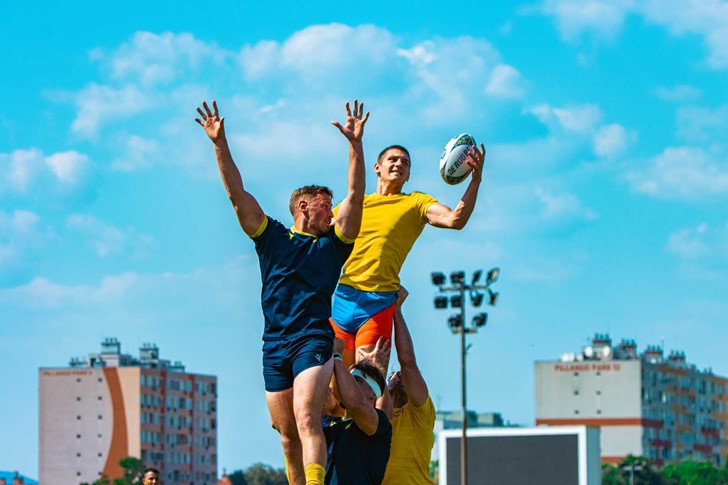 Latvia, Moldova and Sweden took the second spots in the respective groups to make it through to the last eight while Switzerland and Hungary were the two third placed sides making it to the quarter-finals with Bulgaria just missing out.
Sunday began with those quarter-finals and the hosts Hungary pushed Ukraine all the way before the latter came through 19-12, a great tie to start the day.
Croatia then beat Switzerland 38-15, Latvia got the better of Israel 24-12 and Sweden defeated Moldova 26-12 to complete the last four line up.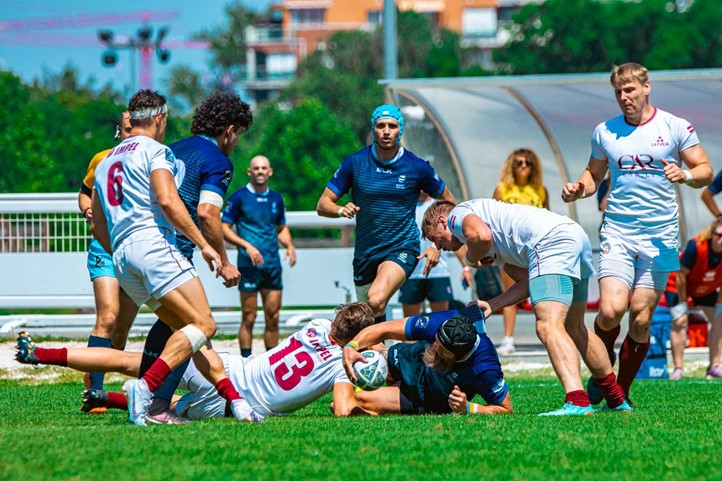 In rankings matches next up, Luxembourg, Denmark, Hungary and Switzerland all recorded wins before the semis.
Like Hungary had done in the previous round, Sweden pushed Ukraine all the way before, once again, the latter showed battling qualities to win through 19-14.
And it would be Latvia they would be facing in the final after they continued their fine weekend with a 26-14 win over Croatia.
In the placings finals up next, Poland took 11th by beating 12th placed Bulgaria 33-14 then Luxembourg took ninth by seeing off Denmark 24-12.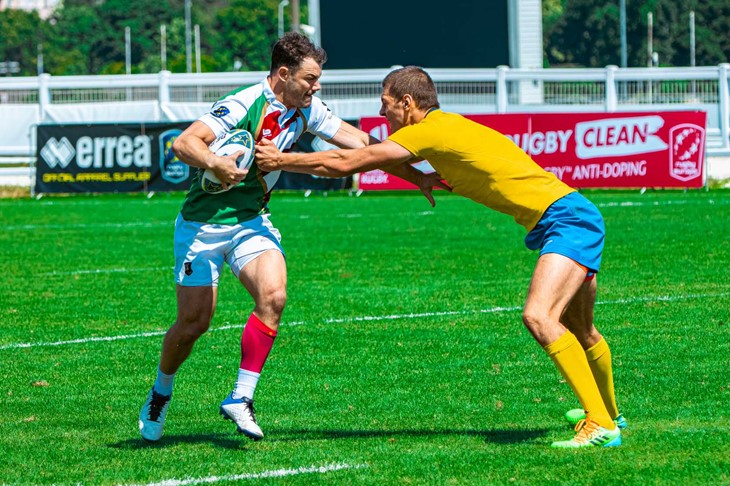 Moldova took seventh spot after they beat Israel 126-12 and, much to the delight of the home support, Hungary won the fifth/sixth contest versus Switzerland 19-7.
Into the medals and Sweden just managed to get the better of Croatia 12-10 to secure bronze.
After a fourth place finish in leg one this year, Latvia had been the surprise package of this event and they kept that going to the last, a late try from Agris Apkalns sealing a 29-17 triumph over Ukraine to take gold.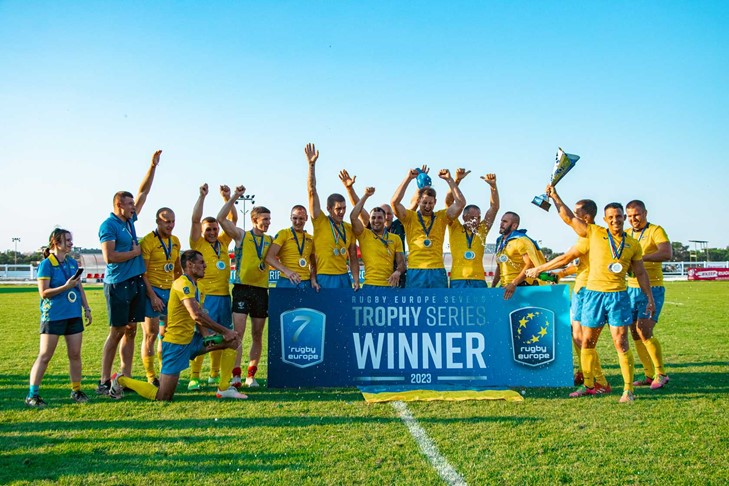 Ukraine had to settle for silver this time then, but their 38 points saw them top the overall standings. Croatia took second overall on 32 points with Sweden third on the same total.
Latvia, on 30 points, just missed out on the top three overall, but had been on fire in Budapest.
By Gary Heatly
Photos by Benjamin Vereczkei