The men's and women's Rugby Europe Trophy Series sevens got underway between Friday and Sunday in Zagreb, Croatia, and it was Ukraine who stole the show in both competitions.
In the men's event they defeated the host nation 41-5 in the final while in the women's event they got the better of Türkiye 17-5 last up to lift the silverware.
Results like this show that rugby is still flourishing in Ukraine despite everything that is going on.

Over Friday and into Saturday, the men's Pool Phase 1 took place.
Ukraine won three out of three in Pool A, Hungary did the same in Pool B and Croatia the same in Pool C to show that they would be the sides to beat.
Luxembourg, Latvia, Sweden, Switzerland and Poland also made it through to the quarter-finals of the Cup in the 12-team tournament.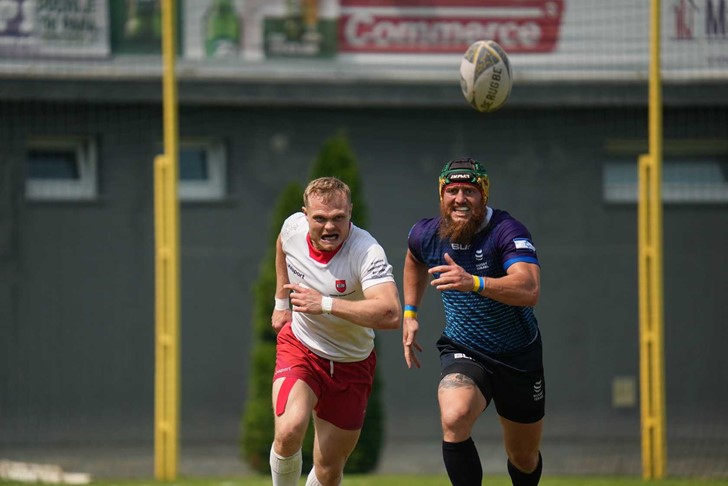 Before those quarter-finals on Saturday there were two ranking games semi-finals and in those Denmark beat Bulgaria 38-5 and Israel got the better of Moldova 19-7.
In the first Cup last eight tie Ukraine defeated Luxembourg 26-12 then Hungary and Switzerland played out a cracking tie before the former got through 24-17.
The home support were then delighted to see Croatia defeat Poland 31-12 and Sweden had to dig deep to get the better of Latvia 17-12 in the final quarter-final.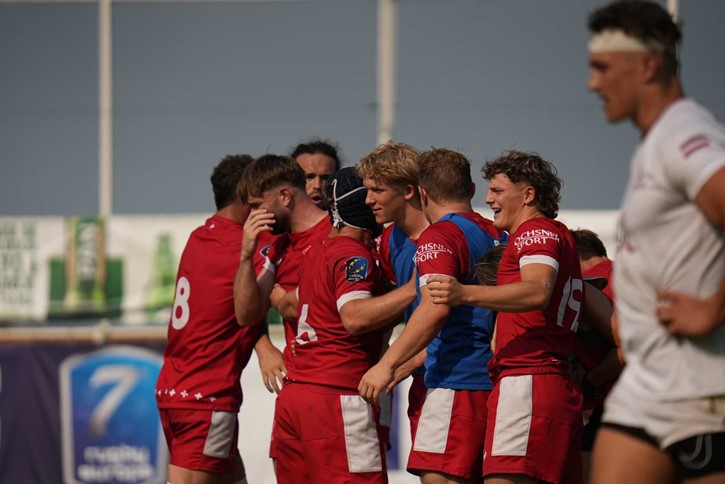 Sunday began with the ranking semi-finals and the losing Cup quarter-finalists were up against each other.
Latvia just got the better of Luxembourg 15-14 and then Switzerland and Poland played out one of the ties of the competition, the former eventually winning 33-29.
The Cup semi-finals were next up and Ukraine and Croatia progressed to a mouthwatering final by seeing off Sweden 26-5 and Hungary 26-21 respectively.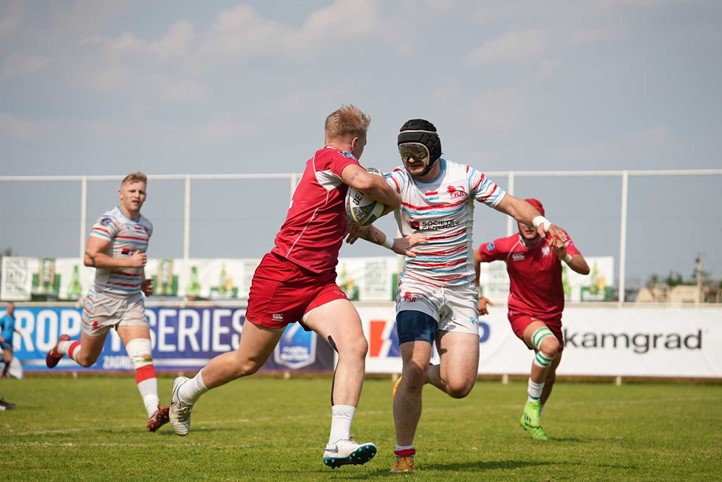 Then came the placings matches and, in the end, Bulgaria finished 12th, Moldova 11th, Israel 10th, Denmark ninth, Luxembourg eighth, Poland seventh, Latvia sixth, Switzerland fifth, Hungary fourth and Sweden third.
In the final, Ukraine were unstoppable. They ran in 31 unanswered points in the first half before Croatia got one unconverted try back early in the second period.
Myroslav Shyliak and Bohdan Kachurovskyi then scored further tries to put the icing on the cake for Ukraine as they won 41-5 to take home the silverware.
In terms of the women's event, well, in the 12-team event Pool Phase 1 ran from Friday into Saturday.
Ukraine won three put of three to top Pool A while Finland and Hungary did the same in Pool B and Pool C respectively. At that stage Ukraine got the better of Türkiye 22-12 and they would go on to meet in a bigger match on Sunday, too.
In ranking games semi-finals Denmark then beat Bulgaria 39-5 and Moldova edged out Norway 22-19.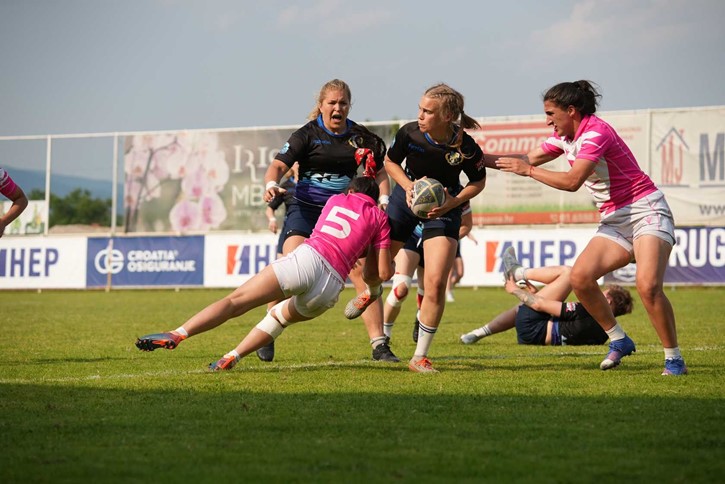 The Cup quarter-finals ten took centre stage with Ukraine getting past Israel 26-5, Finland beating Austria 14-5, Türkiye causing somewhat of a shock to beat Pool C winner Hungary 24-5 and then Georgia saw off Latvia 12-5 after a close 14 minutes.
Sunday began with the ranking semi-finals and the losing Cup quarter-finalists were up against each other. Latvia defeated Israel 17-5 and then Austria saw off Hungary 21-12.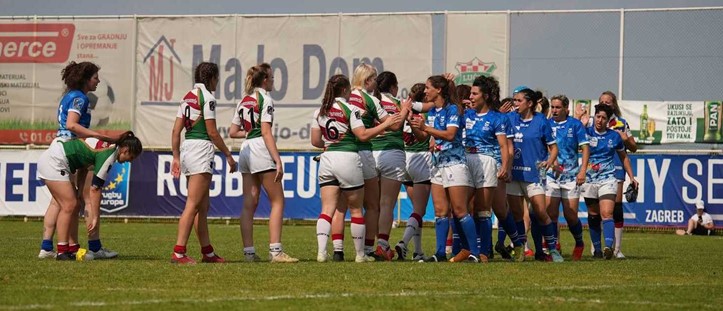 So, into the Cup semi-finals then and Ukraine kept up their great form from Friday and Saturday to defeat Georgia 28-10. Türkiye had built into the competition and they got past Finland 26-5.
Then came the placings matches and, in the end, Bulgaria finished 12th, Norway 11th, Moldova 10th, Denmark ninth, Israel eighth, Hungary seventh, Austria sixth, Latvia an impressive fifth, Georgia fourth and Finland third.
Türkiye would end up second and Ukraine first after the final.
In that final, all the points came in the first half. Nataliia Mazur's try was converted by Yelyzaveta Havrylova to put Ukraine 7-0 up and then Mazur scored her second.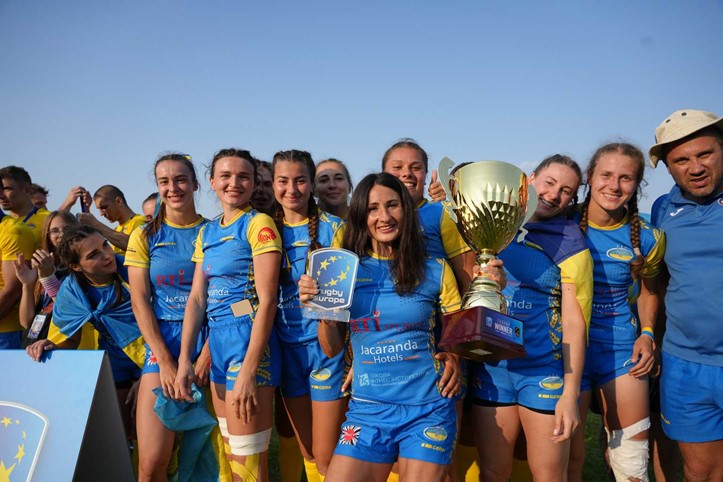 That was 12-0, but Türkiye gave themselves hope with a five pointer through Sedanur Bolat.
Aia Khammad's unconverted score made it 17-5 to Ukraine and they held on in a a scoreless second half to spark celebrations. 
Next up for men and women in the Trophy Series sevens 2023 is the second and final event in Budapest, Hungary, between July 7 and 9.