The Rugby Europe Super Cup for 2023 is here and between now and Christmas there will be thrills and spills before the champions of the eight-team event will be crowned.
Black Lion from Georgia have won the tournament in 2021 and 2022 and will be looking for the hat-trick.

They are in Pool A this time around with Castilla Y Leon Iberians from Spain, Portuguese outfit Lusitanos and last year's runners up Tel-Aviv Heat from Israel.

Three teams from this Pool will make it through to the Cup semi-finals, but with four strong outfits here every match is going to count.

This Saturday (4pm local, noon UTC time) Black Lion host Iberians in the Avchala Stadium in Tbilisi.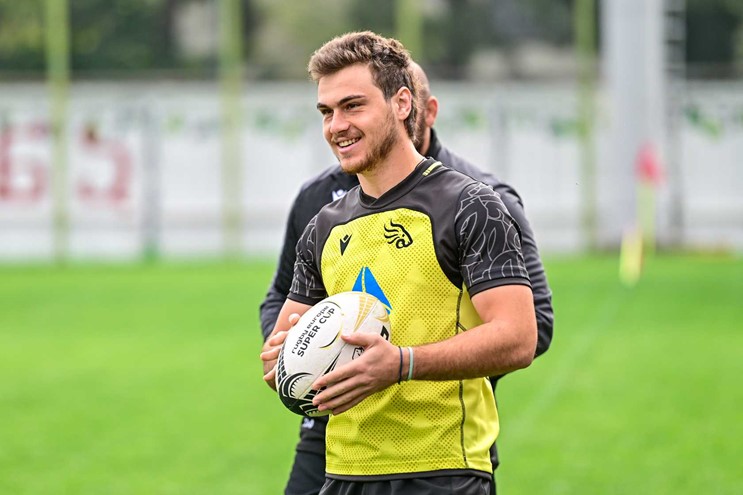 Black Lion head coach Levan Maisashvili said: "After the Rugby World Cup national team players have rested and the other players have been training under the supervision of coaches for a long time before our training camp and they were playing in the domestic championship.

"It has been a week since we gathered with the full team and we are preparing for the first meeting of the RE Super Cup. Iberians are a well-known team for us and we know what style of rugby they will play.

"With some of the players from the national team having injuries, some players are missing, so we have new players from the under-20 team and the domestic championship involved and some of them will make their debut for Black Lion this weekend."


In December Black Lion will also enter the EPCR Challenge Cup for the first time, but for now all their focus is on this Rugby Europe Super Cup competition.

Castilla y Leon Iberians head coach Brad Linklater said: "We know that this first match against Black Lion in Georgia is going to be a tough one. We will be facing a very complete team and we want it to be an opportunity for us to compete and give experience to young players who are entering our system.

"We have had some very intense training days leading into this as the team wants to do it well. We know the style and approach that Black Lion have, but in the build up we have focused on ourselves and building up our way of playing which we hope will be an attractive brand of rugby."

Later the same day (3pm local, 3pm UTC time), Lusitanos and Tel-Aviv Heat meet in the Car Jamor Stadium in Lisbon.

Rugby in Portugal is on a high after the brilliant showing by the national team in the Rugby World Cup and the Lusitanos want to gain momentum from that.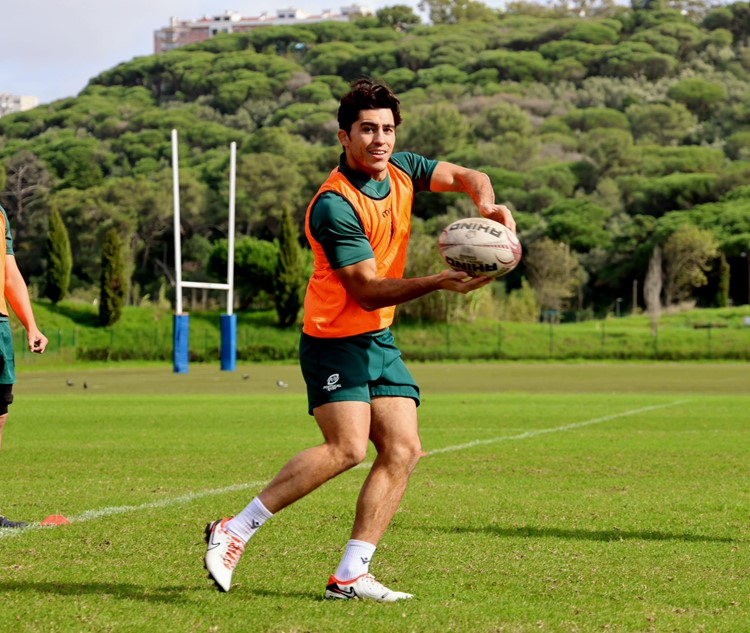 "I think this is going to be a very good competition once again," Lusitanos skipper Tomás Appleton said.

"We want to keep developing this team and it is really important for the continued growth of Portuguese rugby to have the squad playing in this event and a number of players playing at this level.

"In our Pool there are some good teams and every match will be tough, but we are looking forward to it and we are also looking forward to growing under new head coach Sébastien [Bertrank]."

Kevin Musikanth, the Heat head coach, said: "I'm very excited about RE Super Cup season three. It's amazing to see how far the competition has come and just look at Portugal and Georgia and Romania all in being in the Rugby World Cup.

"The Black Lion and the Lusitanos are examples of what is possible in terms of national programmes. We have good continuity in our squad with 80 percent returning players and some exciting new players that are sure to light up the competition.
"I'm very happy to be working with Demetri Catrakilis , Paul Day, Mike Poppmeier and Nimrod Kaplan while our ace manager Martin Shapiro is his usual organized and entertaining self.

"We are amped up to get things underway this weekend and seeing the Black Lion who we lost to in the final last year also being in the Challenge Cup makes us realise how much there is to play for this year.

"We are in a very tough group, but our goal has to be to be there at the end again this year."

Watch all games of the Competition on RugbyEurope.TV and FloRugby 
By Gary Heatly