Two big matches in the Rugby Europe Trophy on Saturday
There is plenty at stake in the final few games in the Men's Rugby Europe Trophy, with two potential spots to the highest competition in the Rugby Europe pyramid – the Rugby Europe Championship up for grabs. 
The Rugby Europe Championship will expand to eight teams for the 22-23 season, therefore two teams in this year's Trophy tournament could be eligible to move up, if they meet certain on and off field criteria. 
There will be no relegation from the 2022 edition of the Championship. 

The current top two teams in the Trophy at the moment, Belgium and Poland, will also be vying to win a special trophy for the first time this coming weekend.
With Belgium second in the table and Poland top, the clash at the Nelson Mandela Stadium in Brussels (3pm local time, 2pm UTC) on Saturday was always going to be important anyway.
And now there is the added incentive of aiming to become the first holders of new silverware.
The two unions decided to fund a trophy for the winners of games between Belgium and Poland which will be named after General Stanislaw Maczek and the Black Devils Division. 
The Black Devils were the Polish armoured division that took part in the liberation of Benelux countries. 
This year celebrates the 130th anniversary of General Maczek's birth (March 31, 1892), so therefore the unions have decided to honour him and his soldiers. 
To date in the tournament Poland have won three from three while their hosts have won two and lost one and this really should be a full-blooded affair.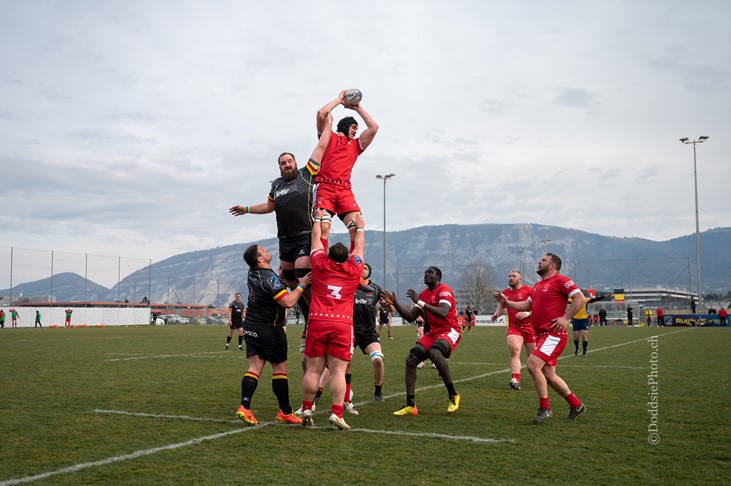 Germany are third in the table with one win from three to date and they know a big win over bottom of the table Switzerland is needed if they are to try and put pressure on the top two.
That match kicks off at 2pm local time, 1pm UTC in the Sportzentrum Martinsee in Heusenstamm.
Switzerland will certainly be no pushovers though because remember that they defeated Belgium 22-18 last time out just last weekend, so their tails will be up that is for sure. It could be close to call. 
All fixtures will be broadcast live on rugbyeurope.tv, with Germany v Switzerland also on our YouTube channel.