We were treated to a magnificent crescendo of action to Rugby Europe 7's Championship which granted the audience a perfect send-off for this year's competition. 
With Poland (Women) and Spain (Men) climbing to the Championship Olympus as victors, it is time to pick the 7 players that impressed us and topped as some of the best in 2022. 
LUCY MULHALL (IRELAND) 
If you look closely at the definition of the word "Captain" in the dictionary you will find Lucy Mulhall's name in it, and that is because of how influential she can be for the Irish women 7's squad, something we saw in the last couple of weeks.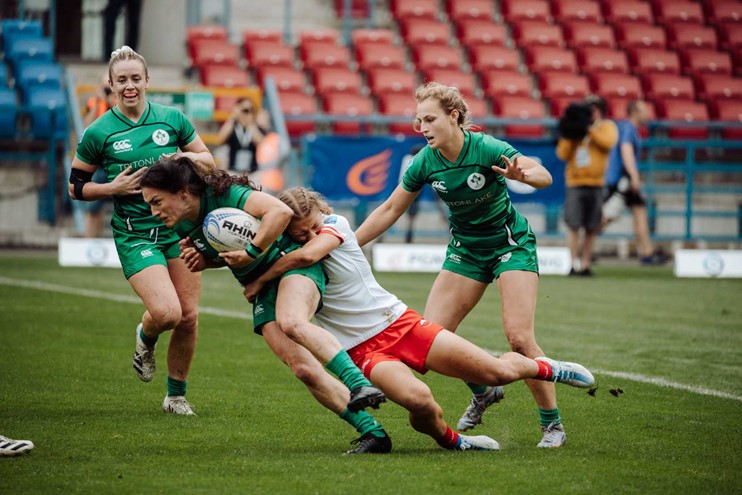 Ireland claimed gold in Krakow, pulling off an amazing win against an outstanding Polish side, with Mulhall steering the ship with such belief and brilliancy that made our jobs easy to pick up her as one of the best Championship players.
A sublime passing technique that combined with her unstoppable pace, game awareness, and clinical kicking makes the Irish captain one of Rugby Europe's most gifted, which we hope to continue to enjoy in the upcoming 7's World Cup European Qualifier. 
JERRY SURUMI (SPAIN) 
For those who paid close attention to the Championship 7's, yes, Jerry Surumi only played the last of the two legs, but we couldn't leave him out after what he did on Krakow for a full weekend, electrifying the stands with every run, pass, offload or sidestep.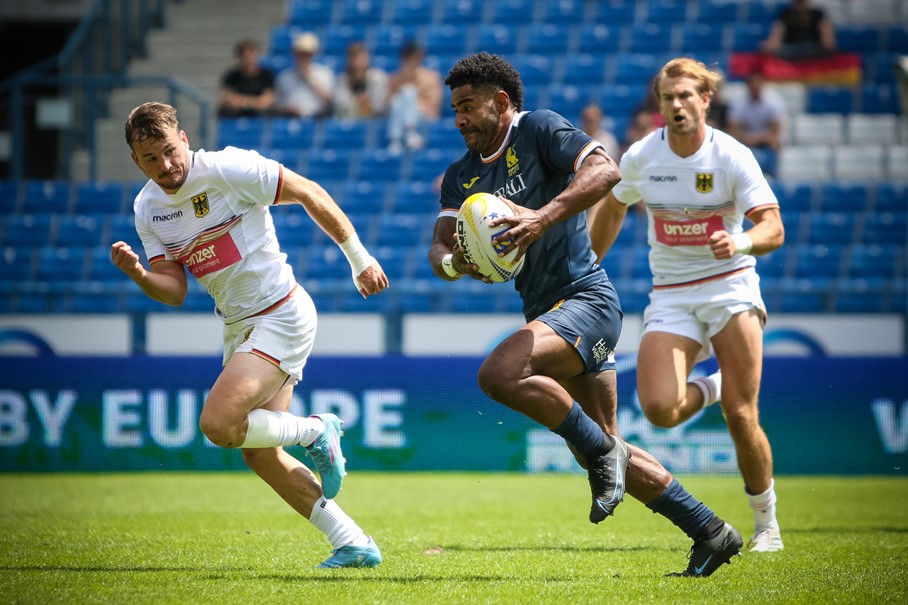 You could feel how lethal he was by watching the opposition trying to narrow down quickly his field of movement, failing to succeed most of the time as the Spanish back flashed those special flashy magical handling skills. Three tries, eight line-breaks, twelve defenders beaten, and four assists were some of Surumi's final numbers. 
MAŁGORZATA KOŁDEJ (POLAND)
It is truly a very hard mission to pick only one player out of a brilliant Polish roster, after they won the crown of European 7's Champions, pushing some of the best games throughout the competition.

Be it Karolina Jaszczyszyn, Natalia Pamieta, or Katarzyna Paszczyk, all of whom were instrumental in their first-ever win on the 7s circuit, but our decision came ultimately to Małgorzata Kołdej, the top try scorer of the season and one of Poland's best solutions to find their way to victory. Poised as one of the fastest sprinters of the series, she blazed through tacklers with such ease that even the "knife in hot butter" metaphor doesn't do her justice. A rugby marvel to enjoy and that has become one of the fans favourites.
JACK HUNT (GERMANY) 
Jack Hunt is always looking for his next prey... Yes, it is indeed a dry pun but in fairness, it is true what we say about the German sprinter, not only due to the eleven tries scored but also for his athletic build that kept punching holes and pulling no stops on helping Germany secure one of the top spots in this year's 7's Championship.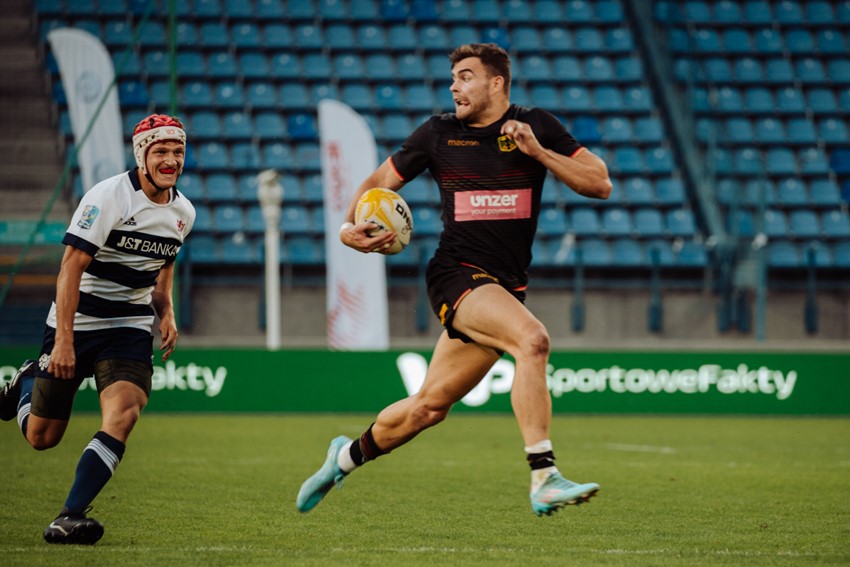 The speedster is just that type of athlete that was born to shine in the best 7's stages of the world, as his fast speed, tough as iron arms - his handoff can be a continuous annoyance for whoever tries to tackle him high -, flashy feet skills and unbreakable attitude give to Jack Hunt an advantage in any game or encounter, and the eleven tries scored on the two legs show how impressive (and lethal) he is. 
JULIE DOLEZILOVA (CZECHIA) 
The 7's game isn't only magical sidesteps or sugary offloads, it is also a game of physical endurance, relentless fighting spirit, and impactful tackles, and with that in mind, we open the door to Julie Dolezilova, Czech Republic's top enforcer unit and master of an unbreakable focus.
The forward simply doesn't fall to the ground when she is tackled, keeping her legs driving and going on until more than one defender comes to put an end to her run, assuming the role of the ferocious relentless unit that all team's must-have. Alongside her running skills and well-tuned physicality, Julie Dolezilova finished as one of the top try scorers of the season.
JORIS SIMON (FRANCE) 
It wasn't the best outing for France in the Rugby Europe 7's Championship, but even so Joris Simon deserves praise for his role in keeping his team together and finishing on a high, showing that a captain never backs down.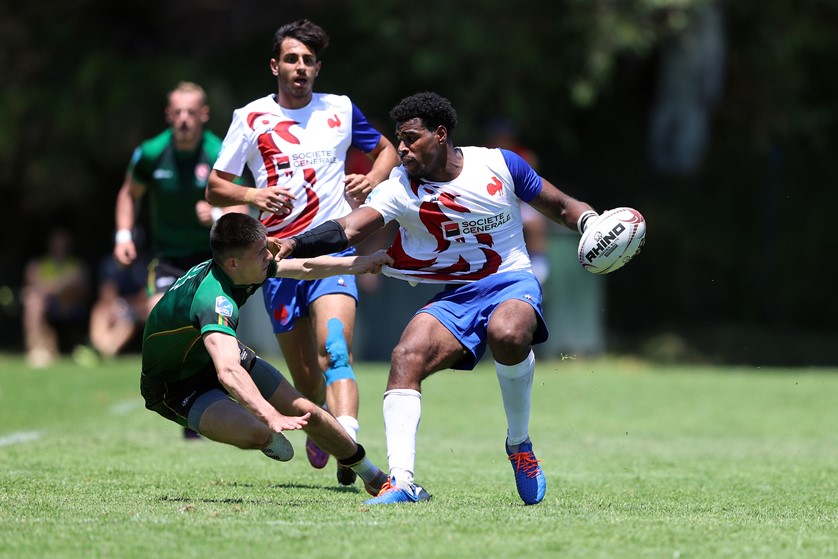 A ferocious tackler and superb set-piece worker, Simon landed two try-saving tackles against Portugal, holding the line and stopping the opposite side from cracking open a gap that could've jeopardized France's goal of reaching the final which highlights his winning mentality. He only became a World Series regular this season and has shown he deserves to be seen as a force to be reckoned with, grabbing a spot in our team of the Series. 
RHONA LLOYD (SCOTLAND) 
The Scottish back is exceptionally quick when she gathers the ball, she was one of the Scottish stars throughout the two legs, often being the catalyst in getting over the whitewash by showing defenders a clean pair of heels.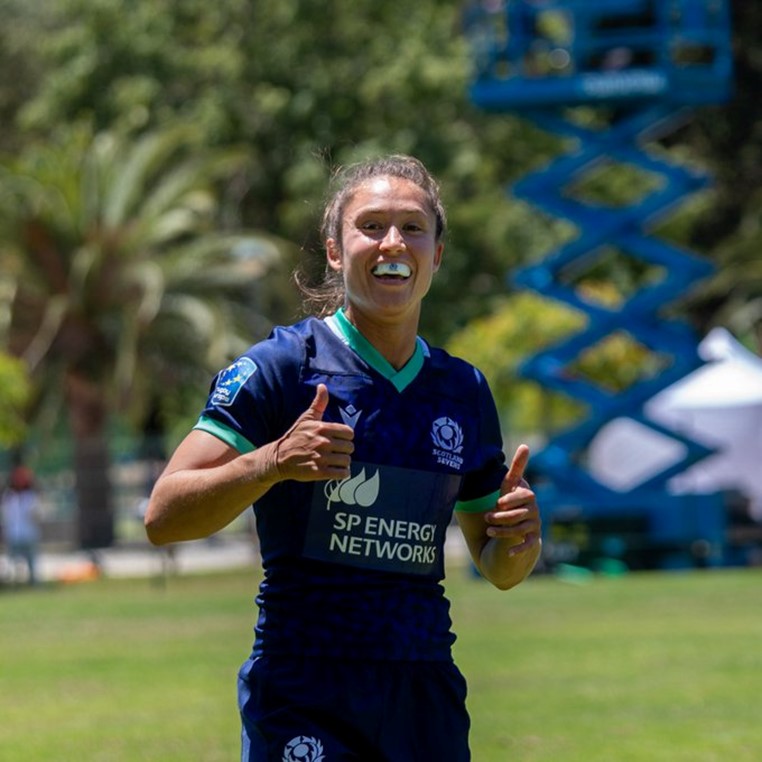 Eight tries in Scotland's run as bronze winners in the Series, Rhona Lloyd set the flanks ablaze and pushed herself as one of the most impressive players to watch on the circuit.
By Francisco Isaac