Tel-Aviv want to bring some heat to the Super Cup!
Tel-Aviv Heat had a good first season in the Rugby Europe Super Cup and they are keen to build on that in 2022/23.
In 2021/22 they progressed out of the Eastern Conference before losing to Lusitanos in an entertaining semi-final. It was probably just one match too far for the team from Israel at that stage of their progression, but they are now ready to go again.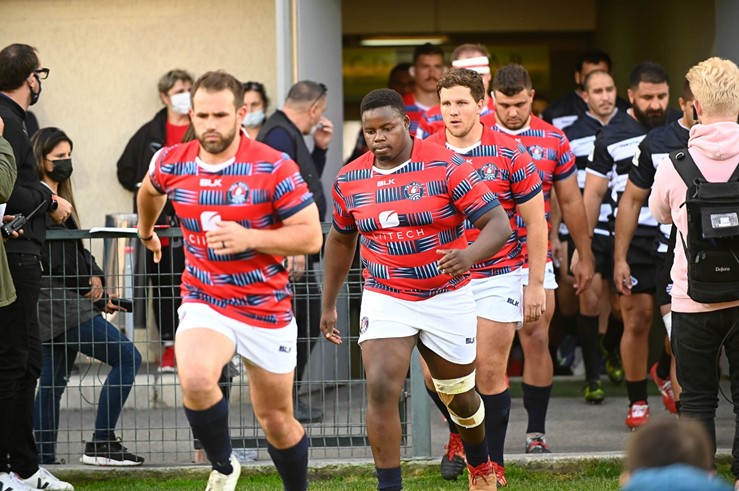 On Saturday they will be in Bucharest taking on the Romanian Wolves and skipper Prince Gaoseb said:  "We have prepared well, unfortunately we were only able to congregate as a squad for a week prior to the competition, but we got a lot done during this time.
"The Tel-Aviv Heat maintains the mantra of keeping things light off the field. The pressure of the game is enough and the coaching staff like to have us understand that there is more to life than just rugby. We had interesting times as a squad in season one and in season two we are looking forward to those moments where we are able to enjoy our time as people as well as players.
"We would love to go one better this year. Last year we played some great rugby and we unfortunately let It slip in the semi-final against Lusitanos.
"There are no guarantees in sport, but this year the management have shown faith in the bulk of the squad from last year and also recruited wisely to bolster the squad. We aim to be very competitive and continue to grow as a team and franchise.
"It is no secret that we try to be different. We like to play with the ball in hand while making sure that we put in the hard work. The coaches have been pushing us in the short time together to go 'all in' to everything that we do and work really hard no matter what all the way to the end."
The captain names players such as Dameon Venter, Wiehahn Herbst, Caylib Oosthuizen. Paceli Nacebe, Jona Mane, Jurie Van Vuuren, Max Katjijeko and Richie Bryant as ones to look out for, the latter having been selected by the Heat after his performances at The Maccabi Games in Israel in July.
Head Coach Kevin Musikanth adds:  "We learnt a lot about ourselves and the squad in year one, as well as the level of rugby in the Rugby Europe Super Cup.
"We have managed to recruit some good experience in the tight five of the scrum and we are excited to see what we can produce with more of a platform to attack from.
"Our squad is a great blend of experience and youth and it has also been great to see the development and growth of the local lads over the past year thanks to the high level of training and competition within the Super Cup.
"As much as the Romanian Wolves are an unknown quantity, it is clear that they will be using the Super Cup as a World Cup preparation tournament [for Romania] which will mean that alongside Black Lion they are most likely tournament favourites.
"The Super Cup is a game changer for Rugby in Israel. The Tel-Aviv Heat not only shows that there is a pathway for the young talented player in Israel, it also shows that players from around the world now see Israel as a place to come and play rugby and contribute to the process of developing rugby."
Romanian Wolves versus Tel-Aviv Heat takes place in Bucharest, Romania, on Saturday, September 10 at 7pm local time (6pm CET)