Black Lion and Tel-Aviv Heat have made it through to the Rugby Europe Super Cup final by winning their semi-finals on Sunday.
The results mean that the final will now take place in Tbilisi on December 17 at Avchala Stadium at 4pm Local (1pm CET).
The Georgia side, winners of last year's inaugural competition and toppers of the Eastern Conference in 2022, were playing in cold conditions in the Avchala Stadium in Tbilisi, but they were on fire.
When Spanish side Iberians visited them at the same stage last term, they pushed Black Lion close before losing out 43-40.
This time around they had no answer to Black Lion's pace and power in the second half though as the home side came out on top 41-9.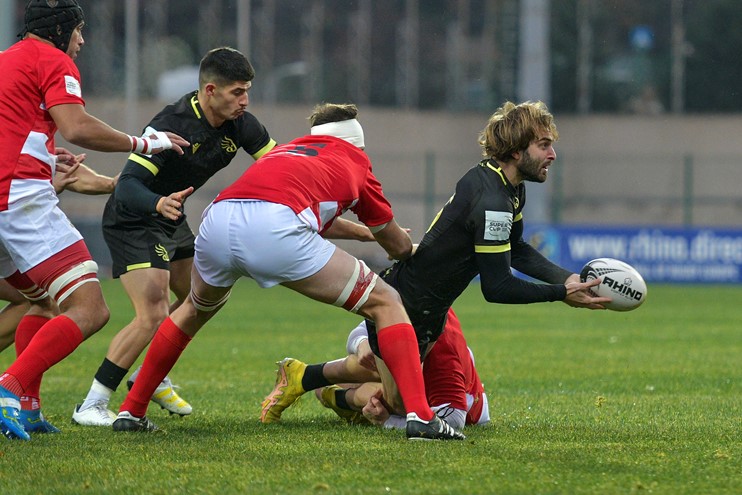 Iberians took the lead here after eight minutes when full-back Gregg Dyer kicked a penalty before Black Lion stand-off Luka Matkava levelled with one of his own.
In the 18th minute stand-off Tomas Carrio, the skipper, made it 6-3 with a drop goal for Iberians and Black Lion were struggling to get their game going.
A try in the 28th minute from second-row Nodar Cheishvili - converted by Matkava - gave them confidence though and they were 10-6 up.
That was the way it stayed until half-time, indeed until the 43rd minute when Dyer's penalty made it 10-9.
At that stage it looked like we were in for a close last 37 minutes, but the Black Lion found another gear.
Hooker Shalva Mamukashvili scored their second try of the day in the 49th minute and although it was unconverted they were six points up.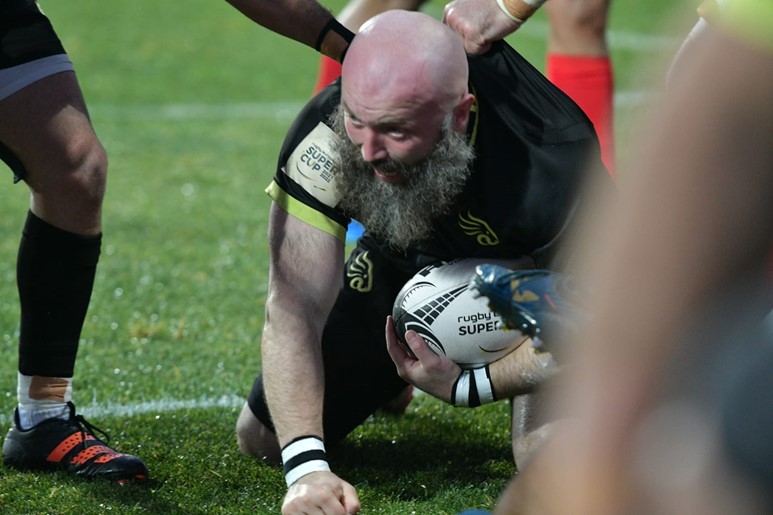 Winger Akaki Tabutsadze began to show his class, his first try of the match coming in the 58th minute, converted by Matkava.
The home side then lost a man to the sin bin, but it was them with 14 men who scored next through Tabutsadze again. Matkava converted from the touchline and, with 17 minutes to go, it was 29-9.
With six minutes to go - and with the Iberians defence tiring - replacement tighthead prop Giorgi Chkhartishvili bagged another converted try for Black Lion.
The cherry on top of the cake came when Tabutsadze completed his hat-trick of tries late on to finish things at 41-9.
Black Lion head coach Levan Maisashvili said:  "Early on we were rushed at times and the boys made some mistakes, but in the second half we found our game and the way we wanted to play and we managed to control things."
Merab Sharikadze, the winning skipper, said:  "We are pleased to get through. The first half was quite messy for us, but we fixed things in the second half and we are happy about that."
Iberians captain Tomas Carrio said:  "To come to Georgia and play against an experienced team like Black Lion was a good experience for us and it was good for our younger players.
"It was a tough match, but we gave it everything."
Meanwhile, in 2021/22, Lusitanos from Portugal had defeated Israel's Tel-Aviv Heat at the semi-final stage, but there is a steeliness in the latter's squad just now and they came out on top 30-22 this time around in the Car Jamor Stadium in Lisbon.
Lusitanos topped the Western Conference to get this far, but it was the Eastern Conference runners-up who came out of the blocks flying.
Two penalties by skipper Jordan Chait, the stand-off, put the Heat 6-0 up before an unconverted try from hooker Dameon Venter made it 11-0.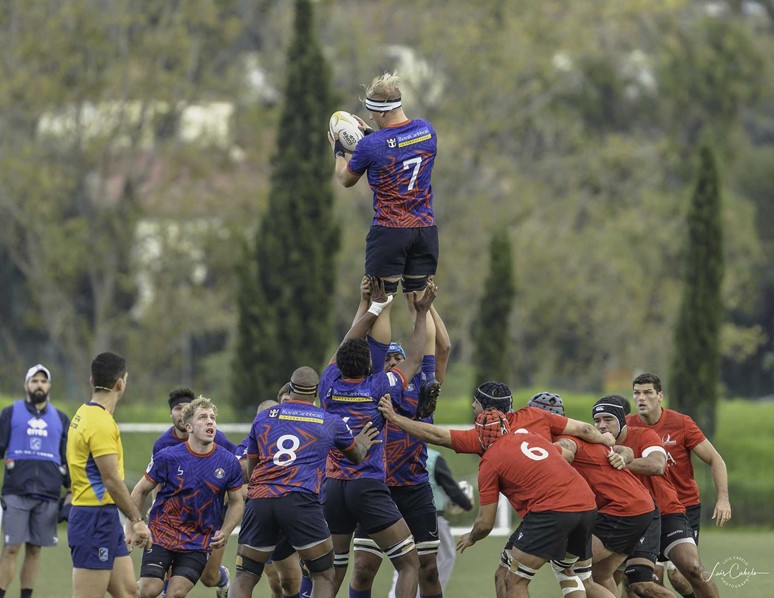 That was after 16 minutes, but a penalty by home stand-off Jeromino Portela got them on the board after 22 minutes and they built from that.
Winger Jose Santos scored a five pointer after 31 minutes and Portelo converted, meaning it was 11-10 to the Heat at the break and very much 'game on'.
With 55 minutes on the clock, the Heat scored their second try of the game through winger Peceli Nacebe which Chait converted.
An unconverted try came from Lusitanos from full-back Manuel Cardoso Pinto to just about keep them in things, but Chait kept on kicking penalties when Lusitanos got on the wrong side of the referee to take them 27-15 up.
With nine minutes to go, Chait missed another penalty attempt for the Heat who had a man in the bin by then, but it mattered not.
Duarte Diniz, the Lusitanos hooker, was yellow carded with just minutes to go and Chait kicked a sixth penalty of the day to make it 30-15.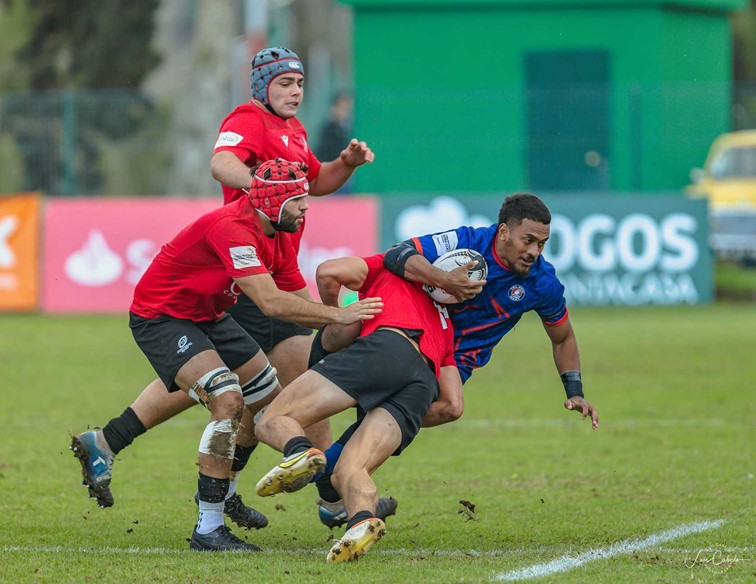 At the death, Santos got his second try for Lusitanos - converted by Portelo - as the game finished 30-22 to the Heat.
Kevin Musikanth, the Heat head coach, said:  "We really wanted to make the final, I am very, very happy.
"We will enjoy this victory and then start to prepare for the final in a few days time.
"In the first season of the Super Cup our captain Renaldo Bothma suffered a serious injury, so I want to dedicate this win to him."
"We are happy," Heat captain Jordan Chait said.
"In the first half we maybe were not at our best, but the guys stuck at it and I think we can be proud of the second half performance."
Lusitanos skipper Joao Granate said: "We are disappointed that we did not win this game, but I am proud of the effort the boys put in in this game and all season."
It has been confirmed that there will be no Bronze Medal match in this edition of the Super Cup. 
By Gary Heatly
Images: Luis Cabelo, Irakli Tkemaladze