Rugby in Switzerland is on a high just now with their men's senior, under-20 and under-18 teams all having had very positive results recently.
The senior team won four matches from four and collected 19 points in total to win the Rugby Europe Trophy after playing against Ukraine, Sweden, Lithuania and Croatia.
Cyril Lin, the team captain, said:  "We feel great joy and pride at winning this competition undefeated. It is the result of several seasons of work at this level.
"A combination of things really pleased me: the consistency of our squad while introducing new players, respecting the gameplan that the staff had prepared beforehand and going out and following it, playing teams different from previous years such as Sweden and Ukraine and, above all, the desire to perform in every match.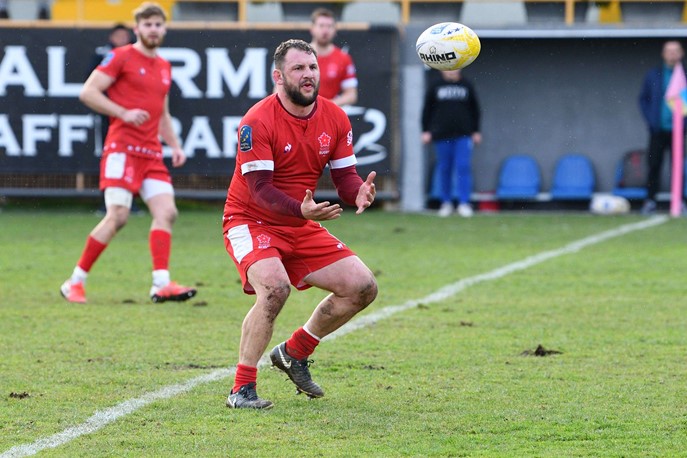 "In the squad with young players who are now coming of age. The core of the group has been together for three or four years and they know the intensity we have to play at to perform well. The new players are adapting very quickly to the group and are also getting up to speed.
"There is a real rugby mix in the group because we are lucky to have players from different places between the UK, France and Switzerland.
"It is an unconditional pleasure to represent my country in every match, to be the captain is a source of pride. I've been wearing the jersey for more than 10 years and it's always a pleasure.
"I try to be ready to take up the challenge in each match, to bring my experience and help the young and new players as I am the link between the staff and the players."
So, what does the captain hope for in the future?
The 38-year-old No.8 who has 44 caps said: "We want to keep winning games, we want to move up to the next level. We also need to continue to build up our squad so that we can compete in the next few years.
"Everyone knows where we want to go and that's the most important thing.
"We want to keep growing and we are a showcase for the young players of our country."
And they are clearly already inspiring the young players in the country because the under-20s beat Bulgaria in an important match recently to qualify for the age-grade Rugby Europe Championship.
Captain Joshua Byrne said:  "For me, and I think for the whole team, it's a dream come true to be able to play in the European under-20 Championship.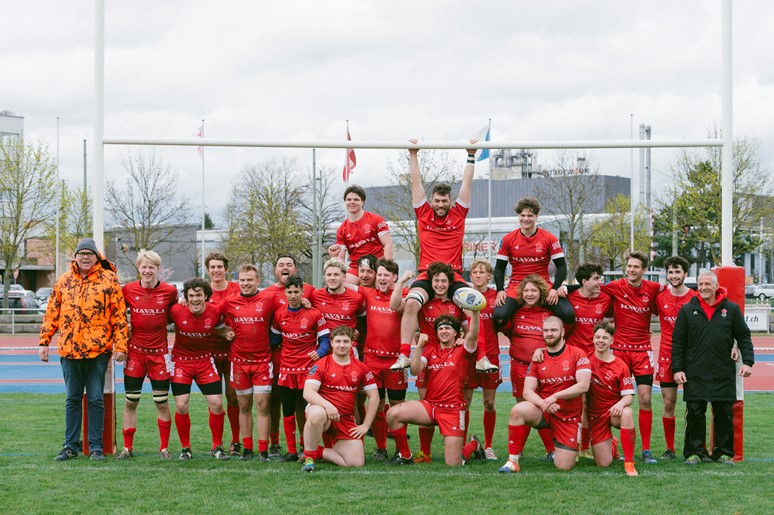 "As the coaches told us, it's a unique opportunity that we were able to seize, it's a moment I've been waiting for two years. Now that we have qualified, we will redouble our efforts to prepare as well as we can for the Championship.
"[Against Bulgaria] I think we were able to implement the system of play we had trained for well. There were moments of slackness, of taking confidence a little too much due to the score, but we were able to recover quickly and continue to work on our game. The result was good, but there is still work to be done.
"Absolutely [there is a great team spirit in the group]. Even though we don't share the same mother tongue, we get along very well. Most of the players have been in the team for one or two years, so we have got to know each other through training and playing together. Even the 'newcomers' are very well integrated into the group. It's always a pleasure to meet up at training sessions or outside of rugby."
The 19-year-old second-row/back-row is very proud to captain his country and feels the under-20s can keep building.
"Nothing would be possible without the guidance of our coaches," he said.
"Every training session we learn new things and they help us improve every aspect of our game.
"We'll need to do a lot of training before we go to play in the Championship later this year. The coaches have already scheduled dates so we can meet regularly and continue to work on our game and refine it. We managed to get a big win against Bulgaria, but we mustn't lose confidence now and rest, we must keep building."
Finally, to complete a great recent period, the Swiss under-18s beat Poland to qualify for the Rugby Europe under-18 Championship.
By Gary Heatly
Photos T Berislav Rožman and Milad Ahmadvand