Spain captain Cris Blanco believes her side is "improving every day" and can get better and better moving forward after they won the Rugby Europe women's Championship in style on Saturday.
Going into the final match of the tournament, the Spanish side were looking to build on their 70-0 bonus point victory over Netherlands seven days previously.
And they did just that to the delight of the crowd in the Villajoyosa Rugby Stadium in La Vila Joiosa, Alicante, as they defeated Sweden 90-5 by running in 14 tries and kicking 10 conversions.
It meant Spain finished the Championship on 10 points, the Netherlands on five and Sweden on zero and it was the sixth time in a row the former had lifted the silverware and their 10th time in total.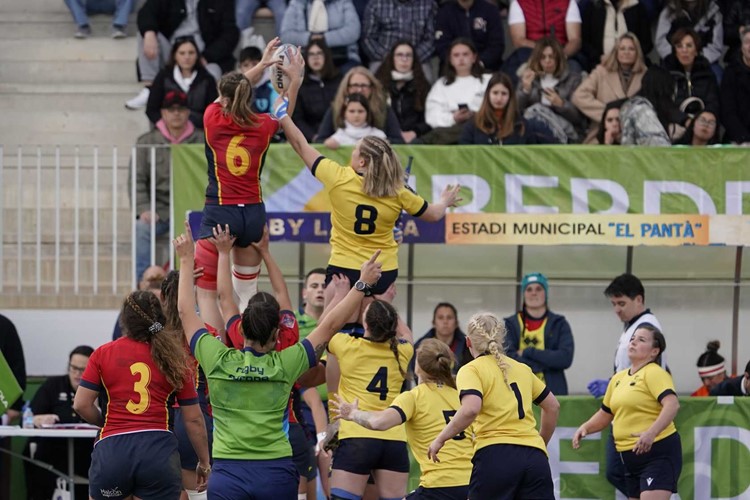 "It was a great performance and we showed what we are capable of," hooker Blanco said after the victory over Sweden.
"We have been in camp together for three weeks as we start our new journey and we are improving every day and getting better.
"Now we know how to play as a group and this is exciting for the future."
Spain head coach Juan González added:  "We are really happy to win the Championship, but we also want to give a lot of credit to Sweden because they scored a try and put a lot of effort into this game.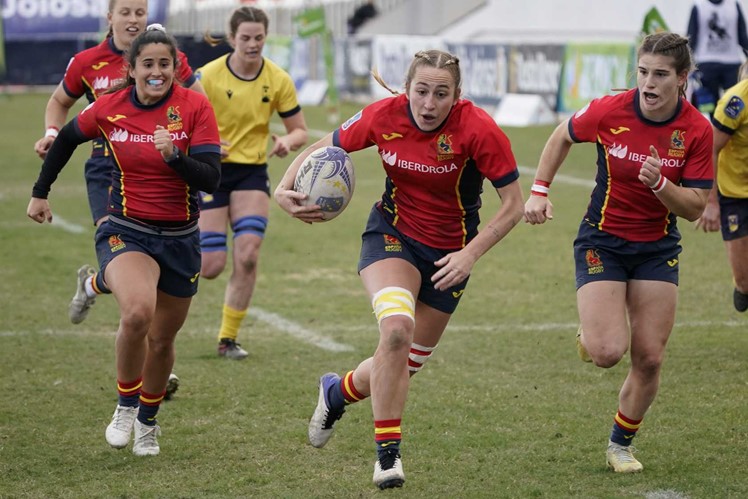 "The level is different between the two teams and we tried to show that by playing a fast game and in some parts of the match we did this."
In the first half, stand-off Zahia Perez, centre Maider Aresti (2), back-row Vico Gorrochategui and centre Alba Vinuesa scored tries with full-back Claudia Peña converting three to make it 31-0.
Just before the half hour mark winger Claudia Perez bagged try number six and, then, a great scrum helped Vinuesa get her second try. Peña converted and it was 43-0 at half-time.
Two minutes into the second period Perez bagged her second try of the game and then Vinuesa completed her hat-trick.
Her fourth came in the 53rd minute after a good pass from sub
Ines Bueso-Inchausti and Peña converted.
Vinuesa then turned provider, back-rower Lucia Gayoso crashing over for her side's 11th try.
Credit to Sweden, their heads could have gone down, but they battled away and just after the hour mark scrum-half Olivia Palmgren got them on the board from a quick tap. It was unconverted.
With 14 minutes to go replacement Cecilia Huarte scored Spain's 12th try and, in the last 10 minutes, sub Alba Alpin and Zahia Perez, with her second of the day, scored converted tries to finish things at 90-5.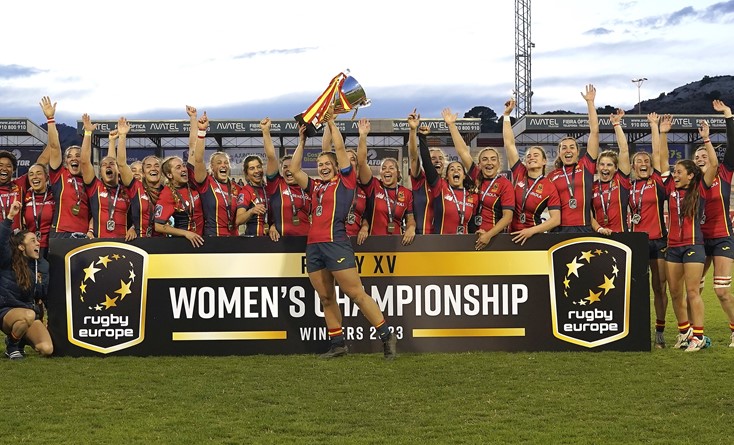 Player of the Match Claudia Perez said:  "I think things went well for us and we were able to put into practice things that we have been working on for the last three weeks in camp.
"There are still things to build on, but we are improving all the time and it is an exciting squad to be a part of."
Sweden head coach Tamara Taylor said:  "We knew it was going to be a very difficult game and Spain played with great pace.
"It helped Spain that they have been in camp for three weeks straight while we had just one training camp around this event, but there are definitely positives to take from being in the Championship and we'll look back at the footage and grow going forward."
And Sweden captain Amanda Swartz added:  "All credit to Spain, they brought a lot of pace to the game and their experienced players helped them.
"We have lots of 'work ons', but we are proud of being in the Championship and playing at this level."
By Gary Heatly
Photos: Walter Degirolmo