Spain men and Ireland women won the Krakow leg at the weekend
Any tournament featuring quality sides and played over two short, sharp intense weeks is likely to throw up some brilliant drama - and the Rugby Europe Championship sevens series for 2022 certainly did that.
In the men's standings we headed into the second leg in Krakow, Poland, on Friday, Saturday and Sunday with Germany leading the way after their first leg win in Lisbon.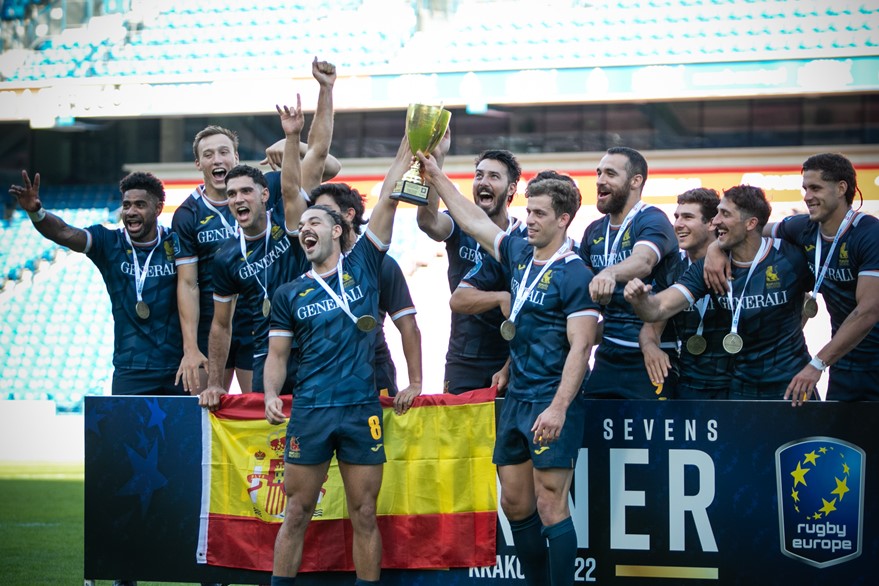 Poland led the women's standings after similar glory in Portugal, but both knew that there were other teams ready to pounce and take the overall European Championship crown if possible.
Germany's men clearly took confidence from their previous success into this event because they won all four matches in Pool A play.
With two sides from each pool going through to the semi-finals, it was France who secured the second spot after three wins and just one loss.
In Pool B, Portugal and Spain both won three and lost one so they progressed to the semi-finals with Portugal topping the pool.
In the ranking games, hosts Poland were just pipped to ninth spot by Czechia as they lost out 21-19, but no doubt playing in front of a very supportive home crowd would have been a thrill for the squad.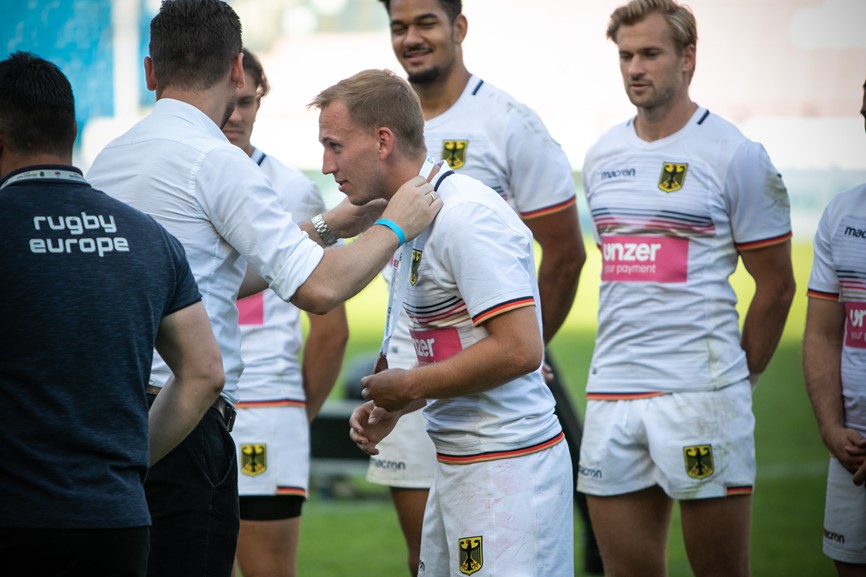 Belgium defeated Lithuania 34-0 and Georgia saw off Italy 19-12 to make sure they would then be meeting to battle it out for fifth and sixth.
In that fifth/sixth match, Belgium showed their quality to win 24-7 while Italy got the better of Lithuania 31-19 in an entertaining seventh/eighth match.
To the semi-finals then and Spain took revenge on Germany for beating them in the Lisbon final by turning the tables and winning 31-10.
In the other last four clash it was France on top to defeat Portugal 26-14.
Germany managed to dust themselves down from their last four loss to defeat Portugal 24-14 in the third/fourth game and pick up the bronze medal from the weekend.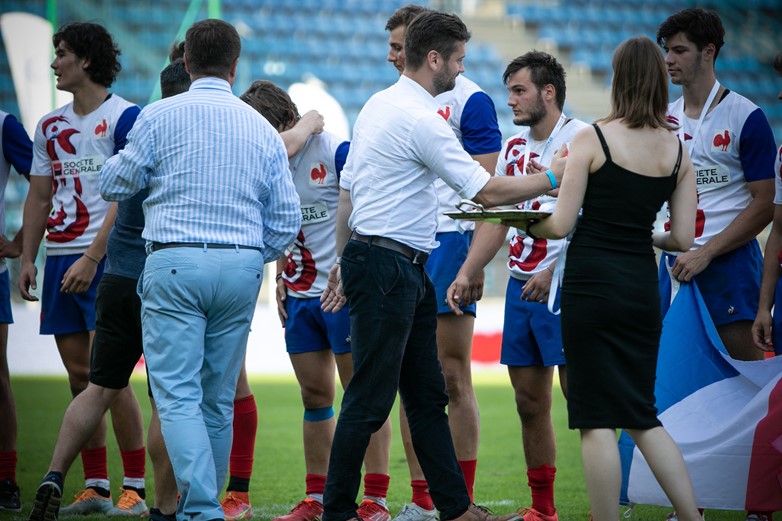 In the final many felt France would really test Spain, but the latter were really clinical once again and came out on top 29-7 to take the Krakow title.
The 20 points gained from that success also saw them leap over Germany and become European Champions. 
They finished on 38 points after the two events with Germany second on 36 and France third on 30 after a much better second week for them.
France have already qualified for the Rugby World Cup Sevens in South Africa in September, but Spain, Germany and a number of the other teams who were involved in the Championship will now play in the Rugby Europe Rugby World Cup sevens qualifier later this month in Bucharest, Romania, in a bid to get to Cape Town.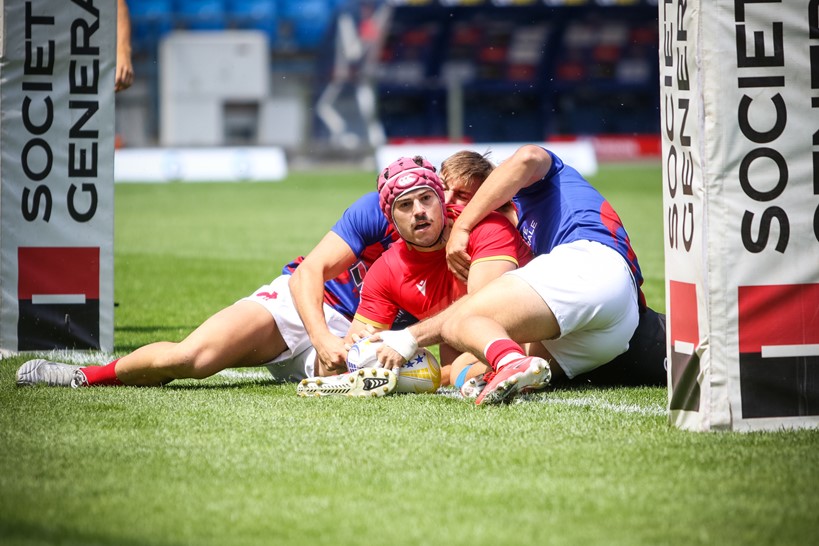 And Ireland and Poland women's teams will also be heading into the qualifier in fine fettle after three days to remember in Krakow.
Poland had won in Lisbon, but it was Ireland, who had by their own admission underperformed in the first leg, who topped Pool A here.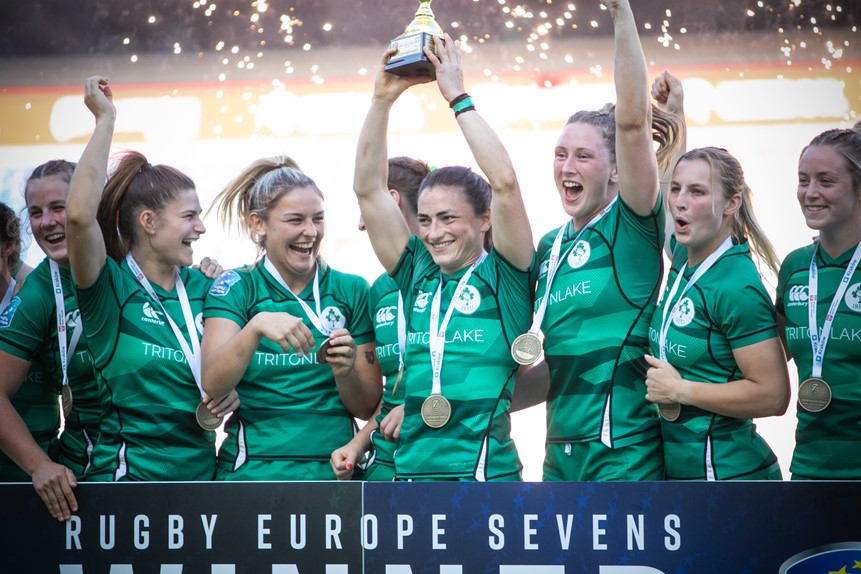 They won four from four and Poland finished second in the pool after three wins and just a loss to Ireland.
Scotland had been runners-up in week one and they looked good in Pool B here, winning four from four to top things with Spain second after three wins and a loss.
In the ranking games, Germany beat a young Wales team 33-14  to take ninth while Belgium and France defeated Czechia and Romania 14-10 and 36-7 respectively to see them go into a the fifth/sixth match.
In the seventh/eight match Czechia hit top form to defeat Romania 45-0 and then it was Belgium who ended up fifth after seeing off France 26-14.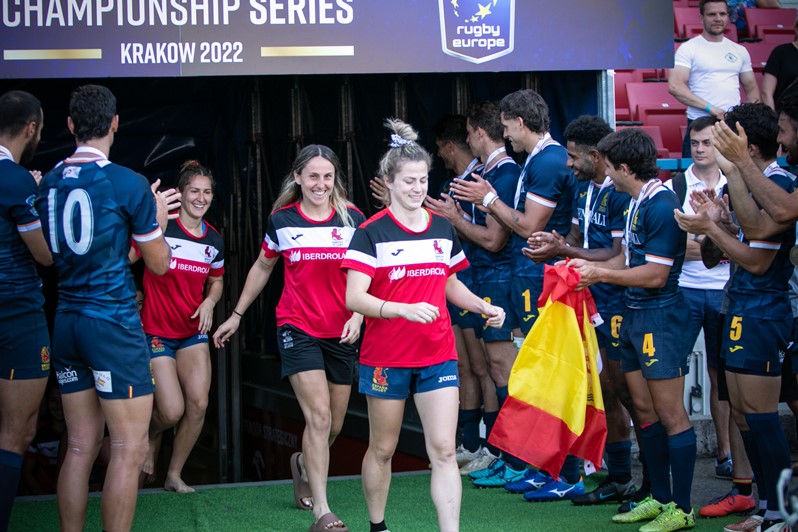 Ireland continued to show their improvement in the first semi-final by getting the better of Spain 26-0 and then, in one of the hardest fought ties of the three days, Poland battled past Scotland 14-0. That result guaranteed the Polish side the overall European Championship title for the first time in their history and the crowd were ecstatic.
Credit to Spain who found one last big effort to beat Scotland 21-17 in the third/fourth place match to earn the bronze medal.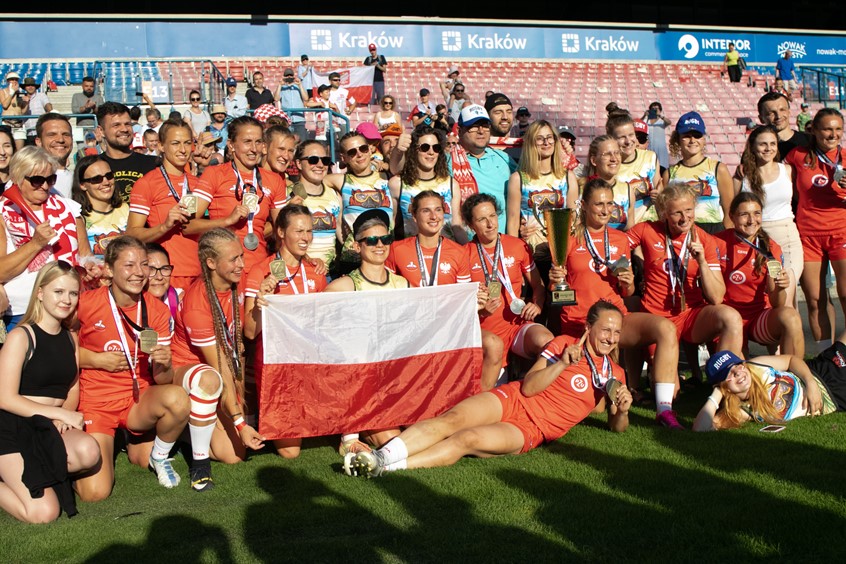 And then it really was a cracking final which went back and forth before Ireland could celebrate after coming through against the hosts 21-17.
The 20 points gained by Ireland catapulted them into second place in the overall  Championship standings.
Poland finished on 38, Ireland on 34 and Scotland were third on 32.
The final series standings are available for both the men and the women's series 
Roll on the Rugby Europe Rugby World Cup sevens qualifier…
By Gary Heatly
Photos by Wojciech Symanski