"She will be missed by every single one of us": Inge van der Velden on minds of Netherlands squad ahead of Championship
Sometimes in life, events put sport in perspective and that was certainly the case in January when Netherlands women's international Inge van der Velden passed away.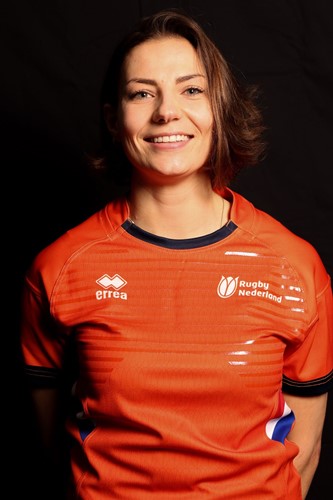 Inge Van der Velden was just 30 and played for the national team as recently as last year, so she has very much been on the minds of her team mates and friends as they have been preparing for the Rugby Europe Championship.
The Netherlands will open the tournament - which also includes Spain - against Sweden in Amsterdam on Saturday and it is likely to be an emotional day at the National Rugby Center.
Netherlands player Julie Verhoeven said:  "The loss of our teammate Inge van der Velden has had a big impact on the team that we bear together.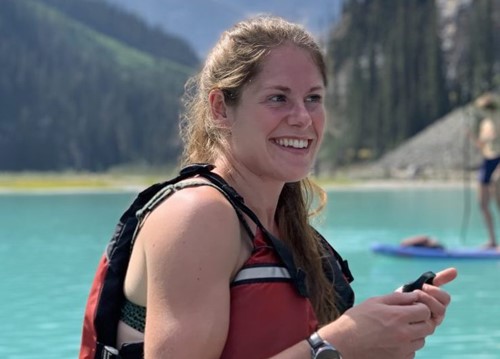 "Inge was a team mate who was loved by everyone. She was kind, very social, strong, extremely fast and she always gave 100 percent on the pitch.
"She was a very good rugby player and she will be missed by every single one of us."
Looking ahead to the tournament, Verhoeven and co are "very excited".
"We have worked extremely hard and made some great progress over the past few months of training," she said.
"Rugby Nederland [the governing body] has enabled us to have more time together which has allowed us to reach a new level and work on the details of the game. We can't wait to put all these training hours into real games. 
"The clubs and the Union are cooperating and are doing their best to make the sport grow for women in the Netherlands.
"Rugby is one of the fastest-growing sports in the Netherlands at the moment, so we are doing a lot of promoting the sport for women, setting up programmes for younger talent and professionalising the current top-level.
"It's not easy, but by working together I am sure we will get the results we are aiming for. 
"On Saturday we expect to face a physical [Sweden] side.
"They are new to this level and will be eager to show us what they can do. We welcome this challenge with open arms.
"We love playing at home and when the sun is shining as well, it can't be any better. There is a lot of support when we have home games instead of away games. Playing in an orange jersey for your home country with so many people supporting you is incredible.
"When you're on the field with the team and all those supporters are behind you, it feels like we can run the world."
Verhoeven, now 29, took up the sport six years ago when she moved to Amsterdam for her masters degree.
"I didn't know many people in Amsterdam, so playing a team sport seemed the perfect way to make friends - and it could not have been more true," she explained.
"I remember my first training as if it was yesterday. The only thing I thought afterwards was 'why didn't I start playing this sport earlier?'.
"I love the physical part of the game the most, but also the way of playing with respect against each other.  
"I play for AAC Rugby in Amsterdam, it's the only club I have played for so far [in my career] and it's the club where my heart belongs.
"I don't think there are any words to describe the feeling of playing for your country. It is something that you - and everyone around you - has worked so hard for.
"Even though my name is on the team sheet, my team mates, family, friends, colleagues and others have all played their part in getting me to this place.
"I couldn't have done it without them and now I get to represent something bigger than myself in an orange jersey. That is a new level of pride that is indescribable and addictive."
Netherlands v Sweden will be live on rugbyeurope.tv and FloRugby (North America.) Kick off 4pm CET.