In the first three weeks of the Rugby Europe Championship 2021 reigning champions Georgia have been on the road.
They came back from behind to defeat Portugal 29-16 in Lisbon in week one, in week two they saw off Spain 25-19 in Madrid and then, last Saturday, they put in their best performance so far to get the better of Russia 23-6 in Kaliningrad.
All of which has left them top of the table on 14 points ahead of Sunday's match with Romania (3pm local time) in Tbilisi.
And the players have been pleased to be on home turf in recent days having lived out of a suitcase since the start of March.
"It has been a tough schedule for us being on the road over the last few weeks, especially when we had a Sunday match in Spain and then had to play Russia away six days later," Georgia captain Merab Sharikadze said.
"Credit to the boys though, they have not complained about all of the travelling and have stayed focused on the matches we have had to play.
"We did not play at our best against Portugal or Spain, but this team has character and we battled through and showed our strength in the last 20 minutes of both games.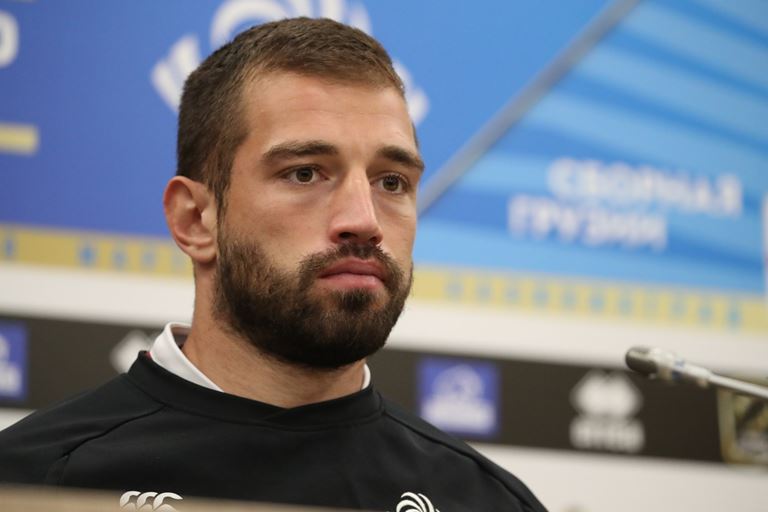 "Against Russia last week we played much better. We knew they were going to try and come at us up front, but our forwards played very well and when the backs got the chances with ball in hand we were clinical and scored some nice tries."
Despite the improved all-round showing against Russia, 27-year-old centre Sharikadze still believes Georgia can play much better and is focused on the Romania game.
"We are pleased to be back home and the guys have trained well this week and are feeling good," the man with 75 caps states.
"The Romanian side will come and try and make it difficult for us, but we must focus on what we can do and not get dragged into their type of match.
"We want to show our fans that we can build on the win against Russia and really put in an 80 minute performance that we all know we are more than capable of.
"During the tournament so far we have seen a number of younger and newer players stepping up into the matchday 23 and it is a learning curve for them.
"They have taken a lot of learnings from the games so far and there are some very exciting talents coming through the Georgian system which is brilliant to see.
"It pushes us more experienced guys to keep working hard and getting better and better and it creates more strength in depth for the coaching staff to pick from."
Having played in the 2015 and 2019 tournaments, Sharikadze is determined to make it to Rugby World Cup 2023 in France.
"That is the aim of this squad, without a doubt," he said.
"When you have had a taste of that level of rugby you want more of it and the only way we can keep growing the sport in our country is to be playing at those big tournaments.
"Just now we are building towards qualification and there is a long way to go, but we have made a solid start."
Georgia v Romania will be broadcast on Rugby Europe TV and also the new Rugby Europe YouTube channel from 1pm CET on Sunday 
By Gary Heatly
Images: Anastasia Osipova