Scotland and Ireland are celebrating this week after clinching the inaugural WXV 2 and WXV 3 titles respectively in recent days.
Conversely, fellow European sides Italy and Spain are licking their wounds after just missing out.

In South Africa, the Scots 38-7 bonus point victory over Japan in Cape Town on Friday meant that they finished on 15 points with a points difference of +55 from their three matches.
Italy went into their game with USA 24-hours later in second on 10 points with a points difference of +31 meaning they had to win with a bonus point and by 25 points or more.

With the Scotland squad and backroom staff watching on from the stands in the Athlone Sports Stadium, Italy did everything they could, scoring five tries and leading 30-8 heading into the closing stages.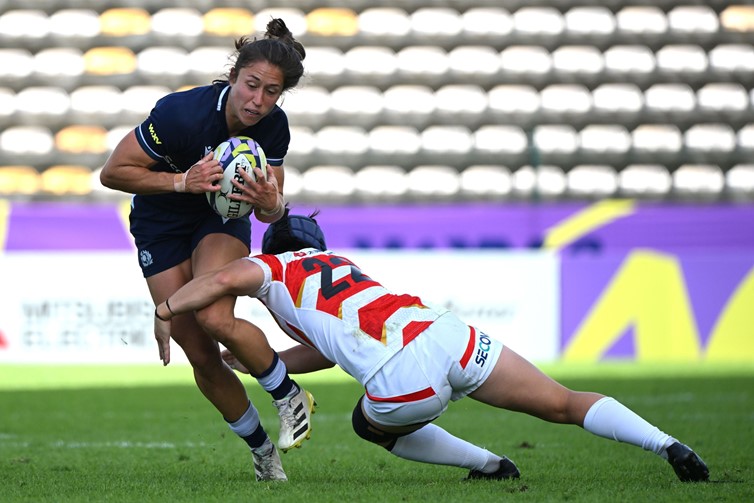 However, the American defence stood firm and when an Italian player knocked the ball on with the clock in the red and the final whistle was blown the Scotland players - who had been biting their nails and pacing up and down - began to celebrate.

The 30-8 result means that Italy finished on 15 points, but with a +53 points difference, so they ended up second in the six-team event as the Scots got their hands on the silverware.

"The girls deserve this and to see captain Rachel Malcolm lifting the trophy was very special and myself and the management group are immensely proud," Scotland head coach Bryan Easson said after a competition that also included South Africa and Samoa.

"This is such a massive moment for Scottish women's rugby and I want the girls to enjoy it because they have been through a lot over recent years and it has been a rollercoaster journey.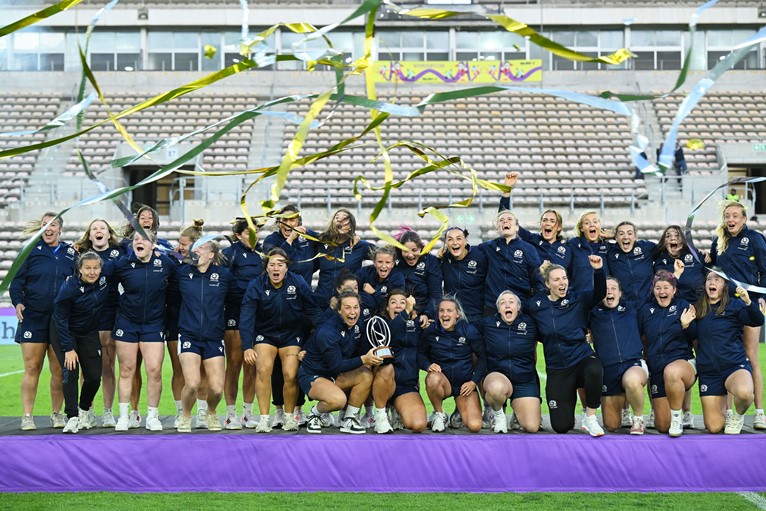 "To win six games in a row [three before the tournament and three in it] has been excellent and things have really moved on during that period, getting the trophy is just the icing on the cake."

Over in Dubai, there was similar drama at The Sevens 2 arena in Dubai.
Ireland started Saturday on 10 points with Spain on nine and they met to see who would finish top of the standings.

A try by Claudia Peña Hidalgo and eight points from the boot of Amalia Argudo had Spain 13-3 up at half-time.

However, Ireland mounted a second half comeback and tries from Grace Moore and Neve Jones in the 60th and 73rd minutes - with the former score converted by Dannah O'Brien who had earlier kicked a penalty - saw them through 15-13.


"It's not easy going into a dressing room 10 points down at half-time with a yellow card [Linda Djougang was in the sin bin], but it just shows the character that we have in this group that we can face a challenge and hit it head on," Ireland co-captain Sam Monaghan said.

"I think we stuck to our gameplan exactly as we said and played where we wanted to play. Spain's defence was probably the biggest defence we've come up against.

"We spoke about it in the second half, we just needed to tighten up and deepen up a bit to get that collision dominance and build momentum. I think we did that very well."
In the end, Fiji actually leapfrogged Spain into second while Kenya, Kazakhstan and Colombia were also involved.

WXV 1 in New Zealand still has one round of fixtures left and England top the standings after Friday's 45-12 triumph over Canada in the Forsyth Barr Stadium in Dunedin made it two wins from two.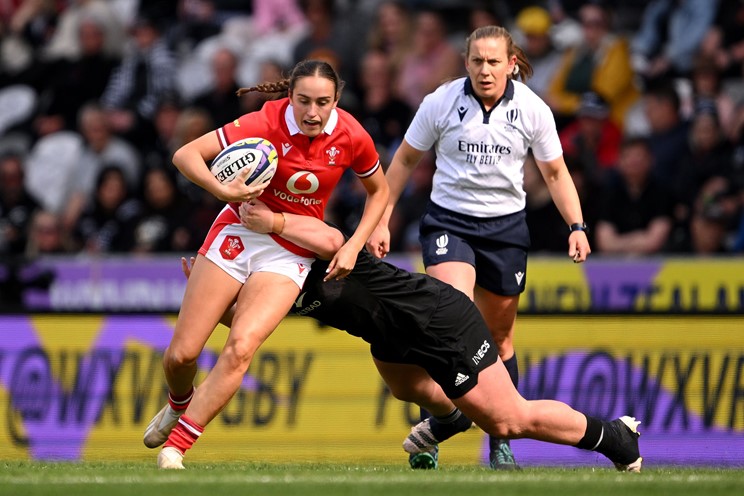 On Saturday, Wales lost 70-7 to New Zealand while France went down 29-20 to Australia leaving them sixth and fifth in the standings respectively.

Wales now play Australia this coming Friday while on Saturday France take on Canada and England and New Zealand are meeting in a repeat of last year's Rugby World Cup final.