With the Rugby World Cup pool stages sailing to their fifth and final week, Georgia, Portugal, and Romania all played their third game last weekend.
The "Lelos" were close to blowing the group wide open, falling just a few inches short of defeating Fiji.
Georgia put up one of the best defensive outings of the 2023 Rugby World Cup, tackling 197 times and locking an accuracy of 90%, which helps to explain why Fiji only took the lead with ten minutes to go.
Levan Maisashvili was proud of his "Lelos" efforts after an intense and physical match, "Despite this defeat, we can still say we gave everything. We were not happy, but we showed the real face of Georgia. For the moment I think it's our best match, the other matches we didn't have the chance to show our real face."
Young stalwart, Davit Niniashvili, shared his head coach's thoughts, but felt that Georgia was the better side,
"We were better than Fiji in the contact area. It may sound impossible but we dominated them in the first half. Then I don't know what happened, we were just unlucky.".
Georgia will have the chance to finish on a high, and they will have a last shot to do so next Saturday when they meet Wales in Nantes with a 3pm CET kick off.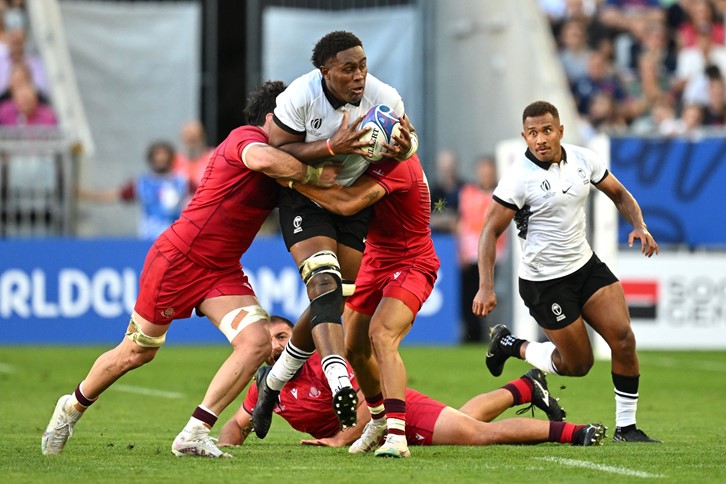 Pool C continued to produce the goods, with a second big match of the weekend, as Portugal faced Australia for the very first time in their history. The Portuguese had a very promising start, as Pedro Bettencourt scored a try to get the "Lobos" ahead, but a yellow card conceded by the centre would change the course of the game. Australia capitalized on playing against 14 for 10 minutes, scoring three tries to none. This would prove to be task too far to overcome the runners-up of the 2023 Rugby Europe Championship.
Portugal went all out in the second half, producing some of the finest plays of week 4, but it wasn't enough to get them back on track for an upset.
Head coach Patrice Lagisquet voiced his worries, and pride for what Portugal have achieved in their matches so far, "This team still has some things to improve. But we have a lot of pride after playing against such a team. We evolved a lot after two months of preparation. They managed to challenge this Australian team, that's fantastic."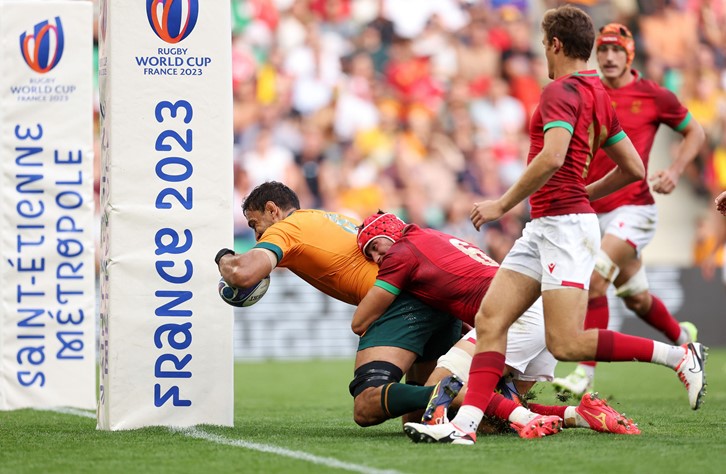 The former French international, who has led Portugal for the last four years also made a statement on the current situation of rugby, "We still have to work hard in rugby. If you compare the football World Cup, more and more people are playing and we have to do the same with rugby. We need to advertise so more and more people play."
Veteran hooker Mike Tadjer admitted that the game had bittersweet by the end, but remembered that Portugal still has a last job to do against Fiji, "We believe in our chance. Even if we have a one percent chance to win this game, it's going to be awesome. For some guys, it's going to be their last game [for Portugal] and we need to show again the good things about Portugal rugby."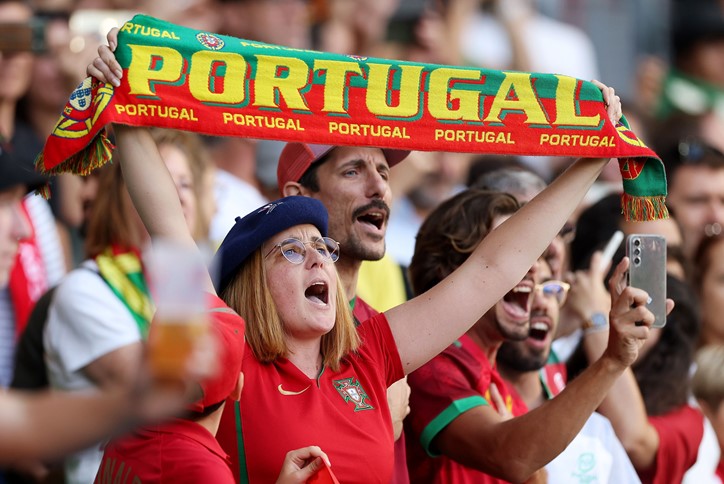 The "Lobos" will turn their attention to the Flying Fijians, a match to be played in Toulouse at 9 PM next Sunday.
As for Romania, the "Oaks" had a tough day against Scotland, losing 84-0. Even if the Romanians weren't able to score any points, they secured the ball possession for a lengthy period in the second half but failed to score points.
Three yellow cards helped the Scottish national team to secure an attacking bonus point early on, making Romania's effort even more complicated. Dragos Ser, Marius Simionescu, and Damian Strătilă were some of the best for Romania, as the trio tried to guide their teammates to a different final score.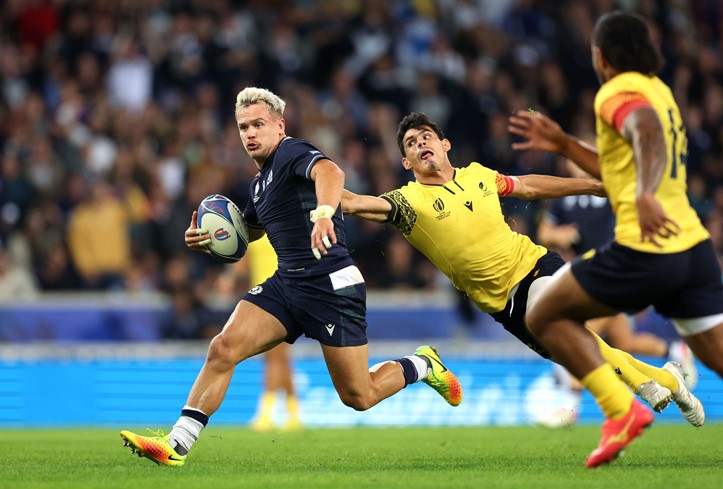 Head coach Eugen Apjok was unhappy with how the game ultimately went but was already focused on next weekend's match against Tonga, "We know Tonga are a very powerful team with very strong and physical players. We need to be smarter to find a methodology to go forward, after the maul and after the lineout. There are many different things we need to improve for the next match.".
Captain Adrian Motoc shared some thoughts on what Romania did well and where they have to improve,"We felt a bit better. In the lineout, we didn't manage to find the right solutions. I take responsibility for that but we were not that bad. We had a very good start and we need to work on that - Romanian rugby basics, based on the scrum.".
Romania faces Tonga on Sunday at 5.45 PM in the Stade Pierre-Mauroy, in what will be their last match of the 2023 Rugby World Cup, which will mark the farewell of long-living legend Florin Surugiu. 
By Francisco Isaac
Photos: World Rugby