There is much to play for as the Conference 1 North and Conference 2 North & South head into their penultimate rounds this weekend. From derby games to potential conference deciders the Rugby Europe website will be stacked with entertainment and drama from across Europe.
Conference 1 North
Hungary v Sweden (Saturday 7th May, 14:00 CET - Budapest Rugby Centre, Budapest)
Winless Hungary host top of the conference Sweden in Budapest. The visitors come into the game unbeaten following a heavy victory over Latvia in April. The Hungarians last played in March when they suffered a narrow loss away to Luxembourg.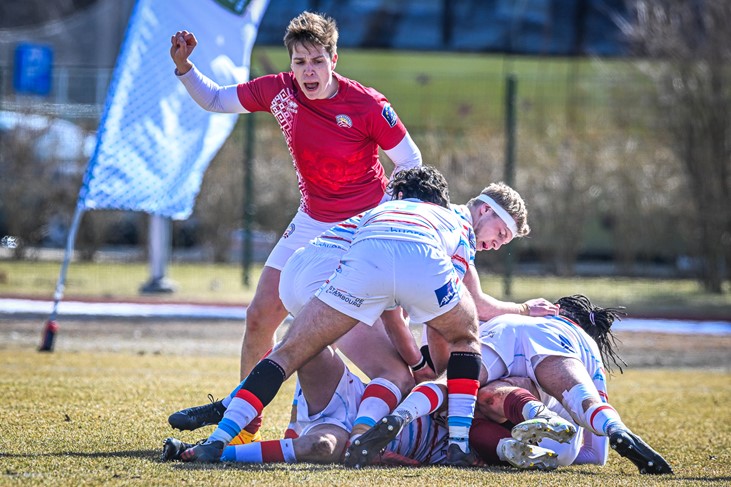 Czech Republic v Latvia (Saturday 7th May, 3pm CET – Rugby Club Sparta Praha, Prague)
The Czechs are the other unbeaten team in the conference but haven't played since November 2021. Consecutive wins over Hungary and Luxembourg at the tail end of last year have put them in this position and wins for both Czech Republic and Sweden will set up a winner takes all match when the Czechs head to Stockholm next week.
Latvia are more than capable of competing with the Czechs and have been together longer having played two games in April against Luxembourg and Sweden.
Conference 2 North
Norway v Finland (Saturday 7th May, 14:00 – Kanal Banen, Horten)
Bottom place Finland travel to fellow Scandinavian's Norway with both teams looking for their first win of the competition. The hosts have lost both of their first two without scoring a point. Finland lost their only game away to Denmark way back in October. It's still mathematically possible for Finland to win the conference but looks unlikely.
Denmark v Moldova (Saturday 7th May, 15:00 – Odense Atletikstadion, Odense)
Leaders Denmark host second place Moldova in Odense. This is Denmark's final game of the conference having beaten Norway and Finland before Christmas. Moldova, like Finland, have only played one game in the conference when they beat Norway 28-0 last month. The Moldovans can win the conference with back-to-back away wins over Denmark and Finland.

Conference 2 South
Bulgaria v Turkey (Saturday 7th May, 15:00 – National Sports Academy Stadium, Sofia)
Bulgaria can win the conference with a win over bottom place Turkey in their last game of the competition on Saturday. Turkey will be looking to pick up their first win after losses to Andorra and Serbia in October.
Bosnia & Herzegovina v Serbia (Saturday 7th May, 12:00 – Kasim Stadium, Erdine)
There is more than just bragging rights at stake in this Balkan derby in Zenica. Serbia can make sure their neighbours can't finish above them with a bonus point win. If Bulgaria lose against Turkey, both Serbia and Bosnia could still be crowned winners of conference 2 south.
All six games will be broadcast live on rugbyeurope.tv
By Haydn Evans