Super Saturday and Sunday set-up as Super Cup takes centre stage as Lusitanos and Black Lion have home advantage in the last four 
All of the excitement in Rugby Europe circles of late has been on the international stage, but this coming weekend it is he turn of the clubs to return as the Rugby Europe Super Cup play-off semi-finals take place.
Earlier in the 2021/22 season eight clubs from across the continent battled it out in the pool stages of the inaugural competition.
Lusitanos of Portugal finished top of the Western Conference and Black Lion from Georgia came out leading the Eastern Conference after a host of cracking matches.
As a result, they both have home advantage in the last four.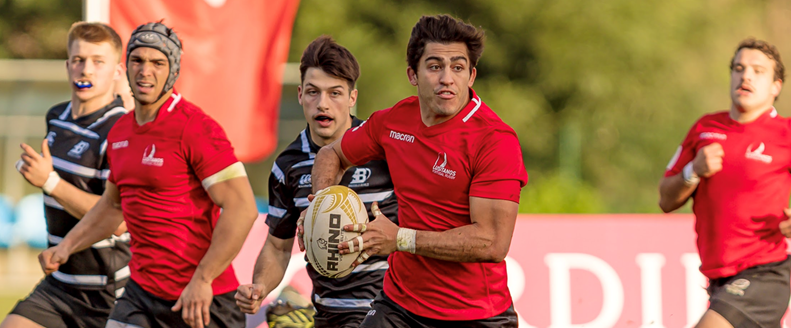 Lusitanos will be taking on Tel-Aviv Heat from Israel in the CAR Jamor Stadium in Lisbon at 3pm local/2pm UTC on Saturday.
Tomas Appleton, the Lusitanos skipper, said:  "The group is back together and we're excited to play this match and there are some new boys in the group that really want to prove themselves too.
"It would be amazing to be in the first final of the Super Cup. Some of our players don't have that much experience on an international stage so reaching the final would show that we have a lot of talent and potential in Portugal.
"In the end we are all great friends and that is really important on a rugby pitch.
"We have analysed Tel-Aviv Heat and hat they will bring really well. They have big, strong forwards and backs, but they know how to manage the ball. The key to success will be to show them how fast we want to play the game."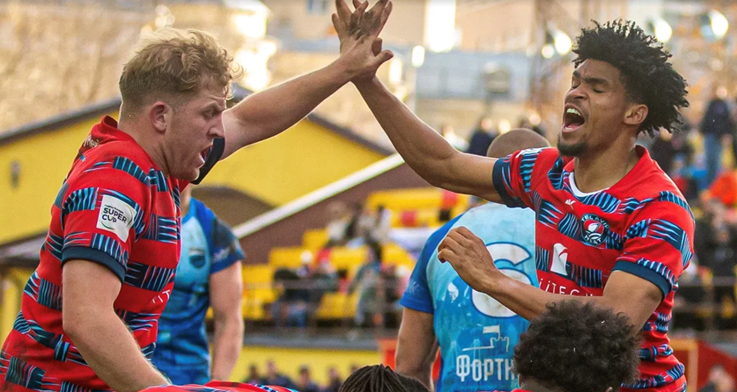 Kevin Musikanth is the Tel-Aviv Heat head coach and his charges have got stronger as this competition has gone on.
"We are all very excited about the semi-final against the only unbeaten team in the competition," he said.
"As a group we have tremendous respect for Lusitanos. We have been brilliantly looked after by our Portuguese hosts this week and look forward to a very competitive game.
"We have a well-balanced team and, as always, a great spirit in the camp.
"It's show time now and we plan to lay it all out on the field - may the best team win."
And on Sunday in the Avchala Rugby Stadium in Tbilisi, Black Lion will be taking on Castilla Y Leon Iberians from Spain at 6pm local/2pm UTC.
Iberian captain Matt Smith said, "I know how passionate Spanish people are, and the rugby as well. So, I think we can expect some amazing support from them, and not just from the three teams that make Castilla y León Iberians, but also from rugby fans around Spain. It would be a dream to reach the final."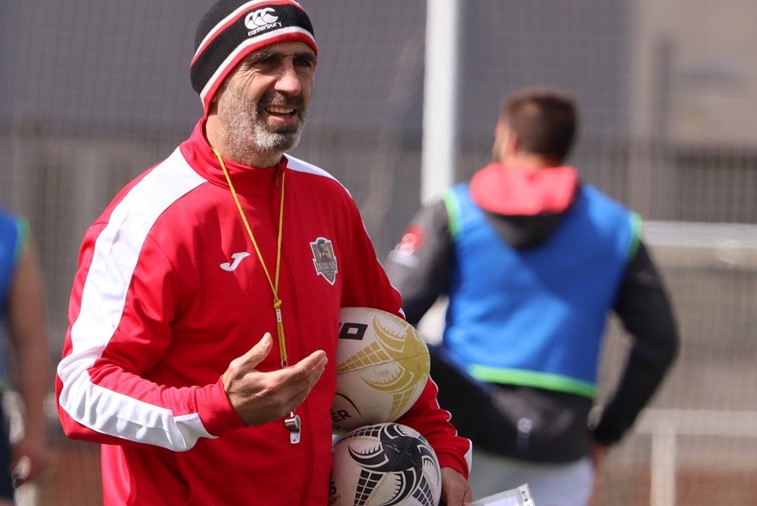 Coach Juan Carlos Pérez added, "I think we have prepared for playing hard versus Black Lion, and that it's possible to play a good match and being in the final, but it's very difficult. 
Black Lion are one of the best team's, I think. They're the best team because they play together all year, and now they're playing in South Africa, many players play in national side in the Rugby Europe Championship against Spain, Romania… but we will play hard and try to do our best to get the Iberians into the final."
Black Lion won four matches and lost one in the pool stage while the visitors won four and lost two, so it should be a cracking contest.
And remember Georgia and Spain met in the Rugby Europe Championship decider in the same city last month and many of the players involved in that one will be playing this weekend too to add some extra spice.
Both semi finals will be shown live on rugbyeurope.tv
By Gary Heatly