We take a look back at the various fixtures that took place last weekend throughout the Rugby Europe competitions. 
Ukraine were edged out by three points in their opening Rugby Europe Trophy match earlier this month by Poland, but on Saturday they were the team coming out on top in a close one.
They travelled to Lithuanian city Šiauliai to take on the hosts in the Rugby Academy Stadium with the 27-24 loss to the Polish in Lviv still hurting them.
And they had to battle to come out on top against Lithuania, but battle they did to win 39-37 to put them top of the fledgling Trophy table for 2021/22.
The visitors got off to a great start and were 12-0 up after 10 minutes when tries from centre Oleh Kosariev and tighthead prop Oleksii Novikov - and a conversion from the former - were scored.
Lithuania fought back through a converted try from hooker Donatas Trumpicks and then a penalty from full-back Donatas Vilimavicius.
When Trumpicks scored his second try of the game they were 15-12 up at the half hour mark, but this end-to-end first half was not finished yet.
Kosariev scored and converted a try to put Ukraine back in front 19-15 before winger Jonas Mikalcius bagged a converted effort of his own for Lithuania.
Just before this half-time whistle Kosariev completed an amazing hat-trick and the visitors were 24-22 up.
Domantas Baguzis, the Lithuania winger, was the first scorer of the second half, a converted try putting them 29-24 in the lead. 
A Vilimavicius penalty then put them eight points clear, but in this twisting and turning clash there was still plenty more drama to come.
Ukraine winger Dymytro Prodeus unconverted try came in the 52nd minute
A Kosariev penalty for the same team then tied things up with 20 minutes to go and it was going to be a thrilling finale.
Soon after Ukraine replacement Andrii Tsarevskyi went over for a try, converted by Kosariev, and they were seven points up.
Right at the death, Mikalcius scored a try for Lithuania, but it was not converted as Ukraine held on by two points.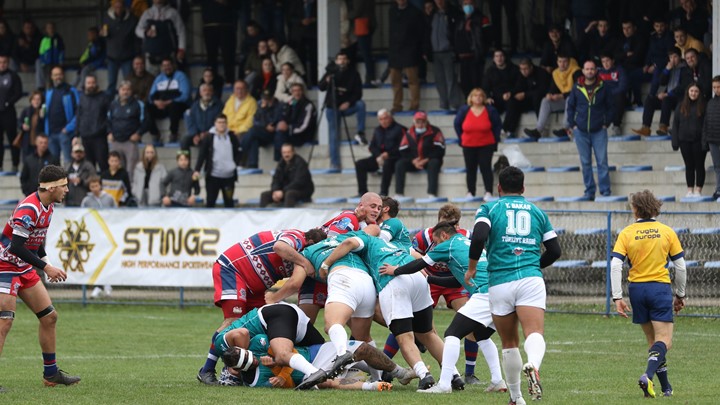 In the Rugby Europe Conference 1 North competition, Sweden showed their intent for 2021/22 by seeing off Luxembourg 51-5 with a bonus point in Norrköping.
In Rugby Europe Conference 2 North, Denmark bagged up their triumph against Finland earlier in the month with an excellent display in Norway.
The Danes came out on top 47-0 in Oslo and the bonus point victory means they have nine points from their two completed games for 2021/22 to top the table.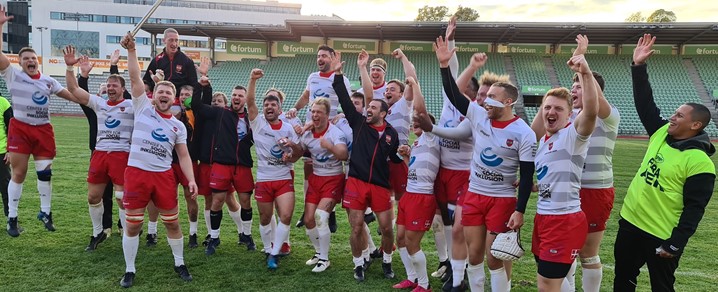 And in Rugby Europe Conference 2 South, Serbia bounced back from the previous week's loss to Bulgaria to defeat Turkey 34-17.
The result in Pančevo means they have six points from two games to sit second behind leaders Bulgaria in the 2021/22 table.
Unfortunately due to Covid restrictions in place, the games that Latvia were scheduled to play against Sweden and Czechia have been rescheduled for 2022. 
By Gary Heatly
Images: Felip Gallardo, Vanja Bejin, Tubukas