Romania secured a morale-boosting 29-14 win over Uruguay in an Autumn Test match last weekend - and they will start as favourites against the Netherlands on Saturday as they return to Rugby Europe Championship duty.
The match against the South Americans was played in Verona in Italy, but Andy Robinson's men are now back at home at theArc de Triumf Stadium in Bucharest.
They have not played in this competition since they lost to Georgia back in March, but the fourth placed side in the table know this is a good chance to notch up some crucial points against the bottom of the table side.
"As a squad we are really looking forward to playing this match against the Netherlands at the Arc de Triumf," head coach Robinson said.
"It will be an honour for us to play the Netherlands in such an iconic stadium and we hope that they enjoy playing here. This is our last match of the 2021 competition and so it is important for us to finish strongly and build on the victory achieved last weekend in Verona against Uruguay.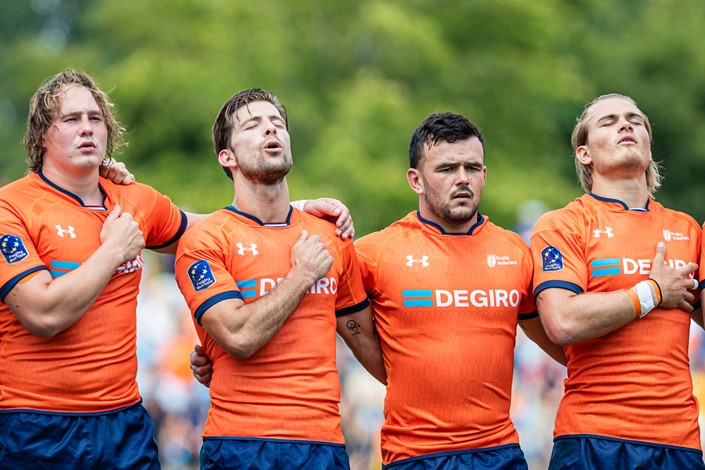 It is vital for us that we respect and understand the history and legacy that the old Romanian players created playing at the Arc and develop the new Arc into a great fortress.
After a good win against Uruguay our main focus has been on making subtle improvements to our game in attack and defence and, most importantly, studying the Netherlands game plan.
"They have been improving and evolving in every match that they have played in the Championship and are growing some very good young players who will only get better and better and playing good attacking rugby.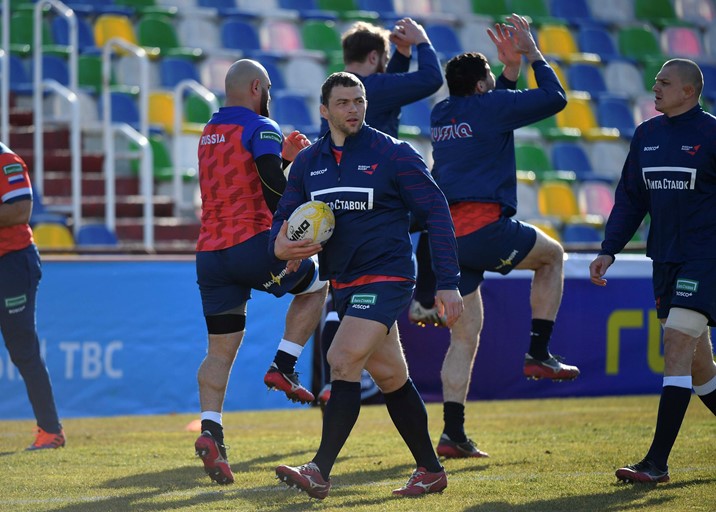 "The Netherlands continue to show a very good attitude in their matches and it is noticeable that they have always kept performing to the 80th minute, so this should be a really good contest.
"For the Romanian squad we will strive to keep on improving and being consistent and accurate in executing the key components to our game. A key attribute is that we have become more resilient in our performances which has been seen by some excellent goal line defence.
"In attack there in a mixture of power from the dynamic maul and pace from the exciting backline which for me makes the team an enjoyable one to coach and to watch play."
This is the fourth match the Netherlands have played in the competition since promotion from the Trophy and head coach Zane Gardiner said:  "Romania have an experienced coach who has now been with the team for a couple of seasons, so his ideas will have been implemented and developed within their team.
"They played well last weekend to beat Uruguay and should be confident after that result.
"Like Russia, who we played last Saturday, the Romanians are a physical team who have a strong set piece that provides them with a good platform to work off.
"We will need to be effective at the break down because the Romanians have shown they are good at getting over the ball and getting the turnover.
"We have worked hard this week to develop a few areas of our game based on what we saw in the Russian game. To get through such a physical game with only minor injuries has allowed us to prepare well this week for another big game.
"The team are excited by the challenges we are facing in the Championship and continue to learn each week. We are looking forward to travelling to Romania and playing against them at their home stadium."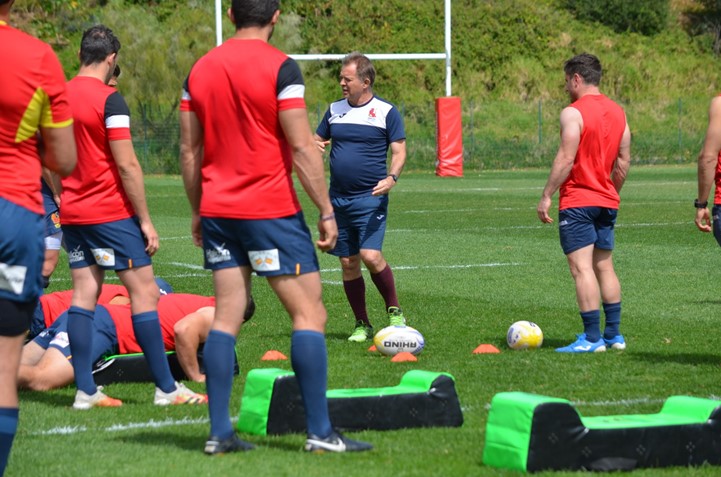 That match kicks off at 5.30pm local time (3.30pm UTC) and then on Sunday Spain take on Russia at the Estadio Central UCM in Madrid at 12.45pm local time (11.45am UTC).
Spain pushed Fiji hard last weekend before going down 43-13 in an Autumn Test at the same ground while Russia defeated the Netherlands 35-8 in Amsterdam in the Championship.
Spain are fifth in the table with the Russians third and home head coach Santiago Santos knows his side needs points.
"It's undeniable that we're not in the position that we would like to be on the current table," he said.
"We still have two games to play and if we win both we could get a number of points under our belts.
"Let's not forget that Spain have had one of the most difficult schedules in the 2021 Championship and both Portugal and Romania should come to play against us in Spain in 2022.
"If we're able to beat Russia and then the Netherlands next weekend we could keep dreaming about Rugby World Cup 2023 qualification.
"Russia will be a tough game.
"We will try keep our philosophy which is moving the ball quickly. The plan it's to work hard on the set piece and then impose our speed to unsettle the Russian defence."
Lynn Jones, the Russian head coach, knows this will be a tough match.
"Russia have beaten the Spanish only once in 10 years, so it will be a very difficult game, but our team is very young and fast, indeed I don't think I've ever coached a younger and faster Russian team.
"We understand Spain's strengths and weaknesses. If they have all the French-based players available to them then we will have a hard time. If only the rugby players who play in Spain take to the pitch, our chances increase.
"And we should not forget that their players are faster than the Dutch and more athletic, so we will be guided by the opponent's style.
"The main thing for us is to win. I like to win. That's why I prefer to win 3-0 than to lose 50-45 with a lot of quick and beautiful tries. For those who want to enjoy speedy runs, I suggest watching the World Rugby Sevens Series.
"We need to beat the Spanish, simple as that."
The Netherlands versus Spain is the final match of the Rugby Europe Championship for 2021 next weekend.
Both games will be live on rugbyeurope.tv and TVR and Ziggo (Romania v Netherlands) and Match TV and Tededeportes Online player (Spain v Russia). 
By Gary Heatly