The men's Rugby Europe Championship for 2023 is here and it gets underway with four great matches this weekend.
With the event now expanded to eight teams, a new Pool and then knock-out format and a Finals Day on March 19, the next few weeks are shaping up to be full of thrills and spills.

It all gets underway at the Arcul de Triumf stadium in Bucharest on Saturday at 2pm local time (noon UTC) when Romania host new boys Poland.

Romania will be keen to build momentum ahead of their appearance at the Rugby World Cup in France later in the year while they are now under the guidance of new head coach Eugen Apjok.

They are ranked 20 in the world with Poland 30, but the latter won four games in the Trophy last year to give them some confidence.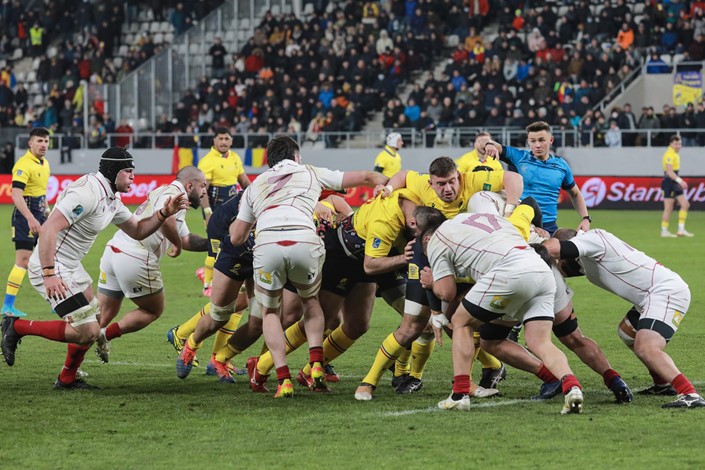 Before the game Romania captain Mihai Macovei said: "Poland is a massive team, they will play aggressively because they have nothing to lose, so they will try to put a massive performance."

Poland head coach Christian Hitt said: "The guys are really looking forward to testing themselves against these types of teams in the Championship."

That match is in Pool B and so is Saturday's second offering between Portugal and Belgium at the Honor Stadium in Lisbon at 7pm local (7pm UTC).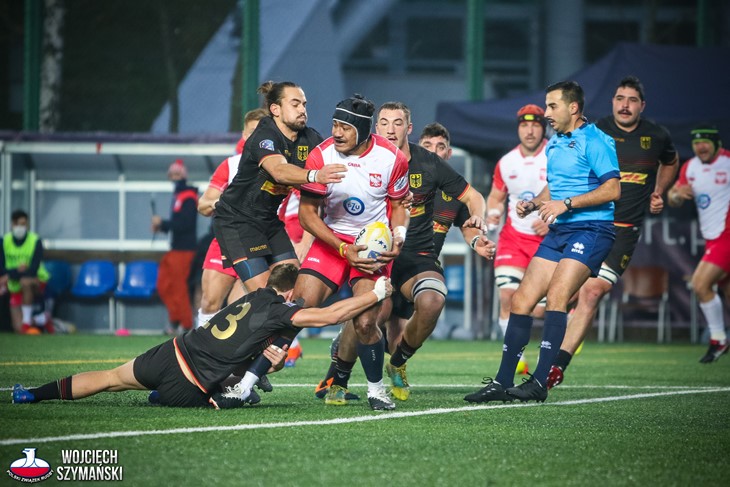 This is 18 in the world versus 26 and, like Romania, Portugal are going to the World Cup in France in a few months time.

And, like Poland, Belgium are new to this event after winning the Trophy last year.

Portugal skipper Tomas Appleton said: "We know Belgium well and we know they have a similar style of play to us."

Belgium's new head coach Mike Ford said: "The most important thing for the Belgium team is that we learn and grow throughout the competition and get better with every game."

Sunday sees Pool A begin.

The first game sees reigning champions Georgia, who have dominated this event in recent times, welcoming new boys Germany to Tbilisi.

The clash in the Avchala Rugby Stadium is at 1pm local (9am UTC) and World Cup-bound Georgia will be big favourites as it is 13 in the world versus 31.

Before the game, Georgia team manager Vasil Abashidze said: "All games and training camps in February and March will be used as part of World Cup preparation."

Germany head coach Mark Kuhlmann said: ""It will be a very difficult match for us, but we are really looking forward to it."

The final match of the weekend, also in Pool A, sees Spain host Netherlands at the Estadio Central UCM in Madrid.

It takes place at 12.45pm local time (11.45am UTC) and Spain are currently 16th in the world with Netherlands 29th.

Santiago Santos, the Spain head coach, said: "We are focused on our gameplan. The focus is on a new group of players, we have made some tweaks to our attack and want to grow from here."

Netherlands player Spike Salman said: "The standards of the best teams in the competition is really high and it's on us to try and rise to those levels."

All games will be Live-streamed on the platform – www.rugbyeurope.tv

Broadcast partners will include Sportall (France), Imedi and Rugby TV (Georgia), TVP (Poland), Sport TV (Portugal), Teledeporte (Spain), Ziggo (The Netherlands) and FloRugby (North America).