Georgia and Portugal drew 25-25 in round one of the Rugby Europe Championship 2022 while Romania and Spain recorded wins
Before Sunday, Georgia had won their last 20 games in the Rugby Europe Championship, but Portugal broke that run with a spirited performance to take home a 25-25 draw from the Mikheil Meskhi Stadium in Tbilisi.
Two great games - more of which later - had kick started the Championship for 2022 on Saturday, but 24 hours later it really was a classic between Georgia and Portugal.
Scrum-half Samuel Marques gave Portugal the lead with a penalty in the ninth minute and then he and Georgia stand-off Tedo Abzhandadze swapped further three pointers before the hosts got the first try of the day.
It was a try all about the skill of Akaki Tabutsadze, the winger slaloming his way off his touchline to score under the posts. Abzhandadze converted.
If he had run a good line, Portugal full-back Manuel Cardoso Pinto was about to do the same four minutes before the break.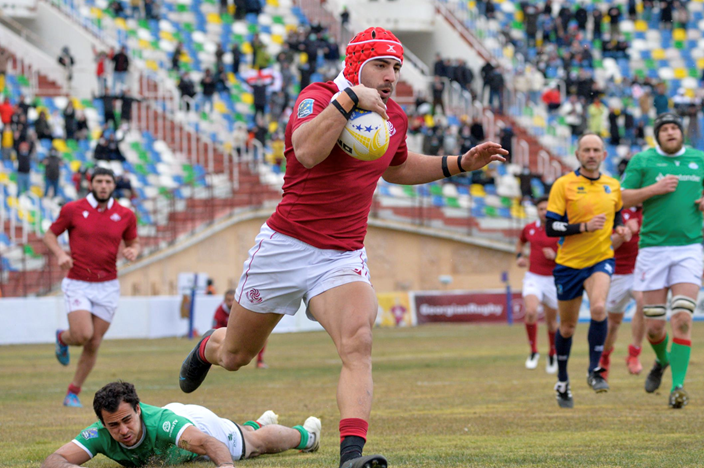 He burst through the Georgian defence to score a cracking unconverted try before a five pointer from Georgia made it 15-11 at the interval and still with everything to play for.
A penalty stretched the lead to seven points after the break before a yellow card for Georgia winger Mirian Modebadze gave Portugal hope in the 49th minute.
Two minutes later the visiting side had ties things up at 18-18, a superb cross field kick from stand-off Jeronimo Portela found the hands of winger Rodrigo Marta and he went in for the score which Marques converted.
And just before Modebadze returned to the fray, in the 59th minute Portugal scored their third try of the day.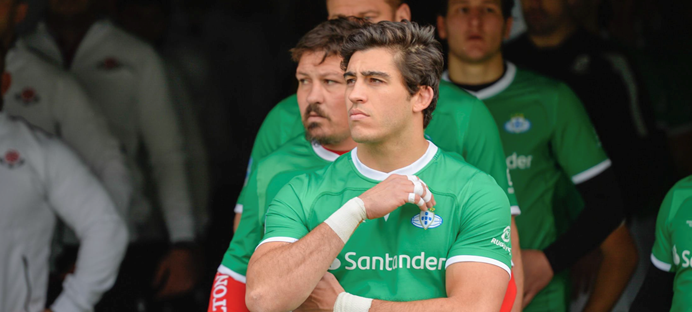 This time it was a less expansive affair, but centre Jose Lima did not care one jot and he dotted the ball down from close range. Marques converted and Portugal were 25-18 up.
Back to 15 men, Georgia levelled things up at 25-25 with 14 minutes to go when No.8 Tornike Jalagonia spun nicely out of a tackle to go over and Abzhandadze converted.
Both teams had chances to win it I the closing stages, but a brilliant tackle from Marta on opposite man Tabutsadze right at the end saw things end all square.
It was the first time that Georgia have not won in the Championship since the last game of the 2017 competition away to Romania.
In terms of this year's table, both teams have two points, while in terms of the Rugby World Cup 2023 qualifying table, which adds points from 2021 and 2022 together, Georgia are top of 26 with Portugal fourth on 16.
Georgia assistant coach Cory Brown said:  "A draw was probably a fair result. Portugal have improved a lot in recent times and played well, but we also stuck in there and could have perhaps won it – it was a hell of a game of rugby."
Portugal head coach Patrice Lagisquet said:  "It was a very tough game, at times we didn't play to our best, but to come to Tbilisi and get a draw is a fantastic result for us and shows the heart in the squad.
Meanwhile, Romania are second in the Rugby World Cup 2023 qualifying table on 18 points after their 34-25 win over Russia on Saturday.
The two sets met in the opening game of this year's Championship and it certainly did not disappoint in the Arc de Triumf Stadium in Bucharest.
It was Russia who took the lead in the fifth minute when they were awarded a penalty try and Romania had a man yellow carded.
With 14 men, the home side managed to draw level through a try from hooker Ovidiu Cojocaru, converted by stand-off Tudor Boldor.
Back up to 15 men in the 21st minute, Romania again used their forward power for Cojocaru to score his second try, Boldor converted to make it 14-7.
When Boldor then added a penalty and skipper Mihai Macovei then went over for a converted try, Romania were in control at 24-7 at the break.
Russia scored a penalty through stand-off Ramil Gaisin soon after the interval and then he kicked another as the 50th minute approached.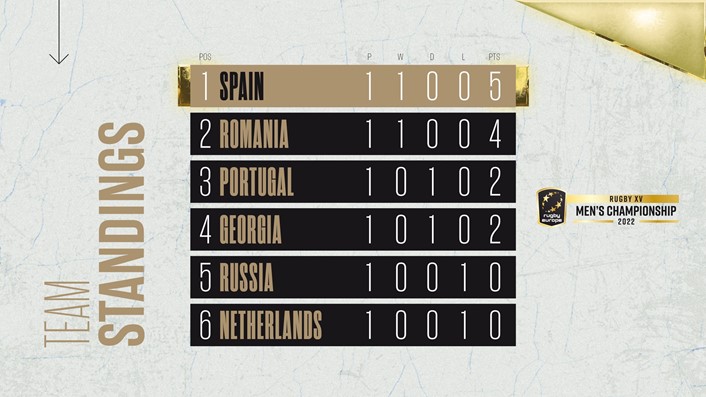 Just before the hour mark they were right back into things, replacement front-rower Vladimir Podrezov barrelling over for a converted try to make it 24-20.
Gabriel Rupanu, the Romania scrum-half, bagged their fourth try in the 68thminute which, with the conversion, gave them some breathing space at 31-20.
Russia were not done yet though and another replacement front-row, Dmitrii Parkhomenko, went over for five points.
Late on a penalty from sub Paul Popoaia gave the game to Romania.
"We played at a good tempo and were very accurate in the first half," Romania head coach Andy Robinson said.
"In the second half we gave too many penalties away and let Russia back into the game, but the guys stuck it out.
Russia are fifth in the Rugby World Cup 2023 qualifying table on nine points now.
New head coach Dick Muir saw promise from this showing though and said:  "It was a spirited performance from the guys, especially in the second half.
"We had opportunities and couldn't quite take them while our discipline also let us down a bit at key times."
And Spain are third in the Rugby World Cup 2023 qualifying table on 17 points - and top of this year's fledgling Championship table - after a bonus point win over the Netherlands.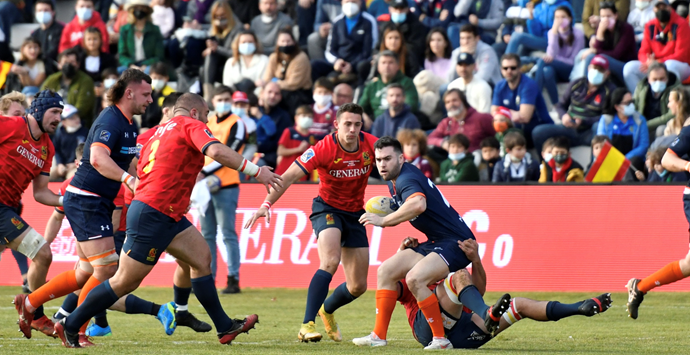 Although they have shown considerable improvement since they were promoted ahead of the 2021 event, the Netherlands have now lost six games on the bounce and found Spain in good form at the Estadio Central UCM in Madrid.
Tries for Spain in the first half of the 43-0 triumph came from back-row Asier Usarraga, scrum-half Guillaume Rouet and winger Jordi Jorba, with two converted by stand-off Manuel Ordas.
Another 24 points were added in the second period against tiring opponents, centre Alvar Gimeno, Ordas, full-back Gauthier Minguillon and replacement hooker Santiago Ovejero scoring tries with Ordas and sub Mathieu Belie adding one conversion each.
Highlights and full match replays are available on the rugbyeurope website, with next week's matches seeing Russia host Spain, Georgia travel to the Netherlands and a fascinating game between Portugal and Romania.  
Click here for rankings for Rugby World Cup 2023 qualifying in France 
By Gary Heatly
Photos by: Razvan Pasarica/ Rugby Romania, Walter Degirolmo/Federación Española de Rugby, Irakli Tkemaladze/Georgian Rugby