The Romanian Wolves will join the Rugby Europe Super Cup for the 2022/23 season, with the second edition starting in September.
The Romanian Rugby Union and Rugby Europe have today announced that the Romanian Wolves will play in the Rugby Europe Super Cup, the annual European club competition.
Launched by the European governing body last year, the competition involves 8 teams from emerging European unions.
The Romanian Wolves will contain a mixture of experienced national senior team members and up and coming players, with the aim of boosting the pool of players in the country.
The Head Coach will be Sosene Anesi, a former All Black who is currently the backs coach for the Oaks and head coach at CS Dinamo Bucuresti.
"The Wolves is a great achievement for the Romanian Rugby Union in terms of development."
"We consider that through this team we can develop players by exposing them to a high international level of playing and create a connection with our Romania U18 and Romania U20 teams."
"The Franchise was launched in 2004 and it was the best developing platform for Romanian Rugby in the last 30 years. In the last 18 years 96% of the players from the National Team played for the Wolves and 48% of them were U23. We played 64 games and won 15, plus one tie", said Alin Petrache, the President of the Romanian Rugby Union."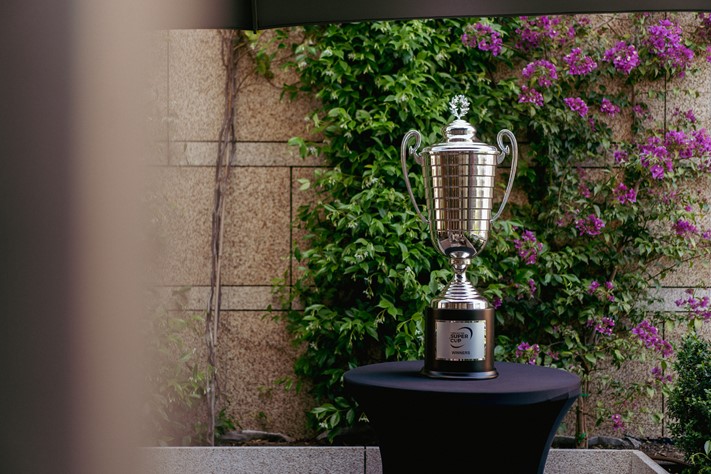 Octavian Morariu, President of Rugby Europe said: "We are pleased to welcome the Romanian Wolves in our new club competition. Romania is a key area in the development in European rugby, and after the success of the first season we are looking forward to welcoming the new team and congratulate the union for getting the project off the ground."
The Rugby Europe Super Cup
The Rugby Europe Super Cup is the annual club competition for the emerging and established Rugby Unions in Europe.
Launched in September 2021, this new competition features 8 leading professional club and franchise teams dispatched in two conferences for the initial round robin stage.
The Black Lion (Georgia) won the first edition – defeating Lusitanos 17-14.
2022/2023 Participants:
The Eastern Conference: Black Lion (Georgia), Tel-Aviv Heat (Israel), Romanian Wolves (Bucharest) and another team to be confirmed.
The Western Conference: Brussels Devils (Belgium), Delta (Netherlands), Lusitanos (Portugal), Castilla Y Leon Iberians (Spain)
2022/2023 competition's schedule will be announced in due course.
More details : https://www.rugbyeurope.eu/news/rugby-europe-launches-the-super-cup/