Russian side Enisei-STM are top of the Rugby Europe Super Cup Eastern Conference while Portuguese outfit Lusitanos top the Western Conference after they both won at the weekend.
And, elsewhere in round two, Belgian's Brussels Devils got revenge over Delta from the Netherlands, who had beaten them the week previously, in the Western Conference.
Enisei defeated Penza with a bonus point at home in week one and, on Saturday, they went to Penza and came out on top 44-21 for another bonus point triumph.
Winning head coach Aleksander Pervukhin said:  "We are grateful to get the win, that was the most important thing for us this weekend.
"Penza are a good team and they pushed us hard, so the boys had to really dig in to make sure we got the victory.
"Their bench picked up the pace, but our guys stuck together and showed good character."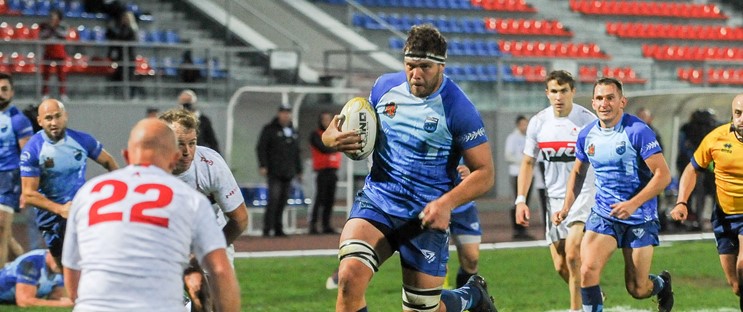 Penza now have a break until October 23 and their centre Rudi van Rooyen said:  "I think we came back well in the second half, but in the first half we made too many mistakes and that meant that we could not get any field position.
"The first 20 minutes of the second half were good, we got it back to six points down at one point, but then the errors started to creep in again so the loss is many our own fault.
"If you don't keep the ball for phases you will struggle to win rugby games at this level and we have to learn to take our opportunities."
Lusitanos were on the road to Valladolid in Spain to take on Castilla y León Iberians on Sunday and the former knew it would be a tougher game than in week one as they were away from home.
And tougher it certainly proved to be, the Portuguese outfit winning 20-13, but not picking up a bonus point this week while the Spanish side picked up a losing bonus point to get them off the mark.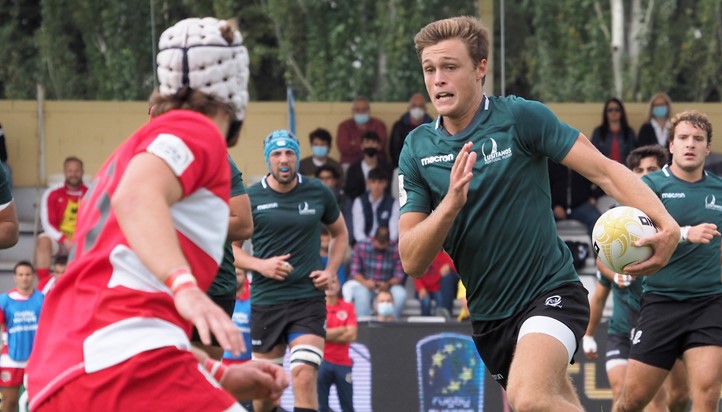 Lusitanos centre Tomas Appleton said:  "It was a very tough match, I think the opposition had studied last week's game during the week and in  the first half they got on top of us and managed to dominate for parts.
"Credit to our players, we managed to adapt and come back stronger and got over the line.
"The players in the pack really stepped it up for us in the second half."
Miguel Velasco, the head coach of Iberians, said:  "We were much better in the first half than we had been in week one. The players fronted up physically and in the contact area and that was really pleasing.
"We suffered a few injuries and Lusitanos came back at us in the second half, but there were a lot of positives to take from this game despite losing."
Delta had defeated the Brussels Devils 34-13 in week one in Amersfoort, but that result was turned on its head on Saturday on Belgian soil.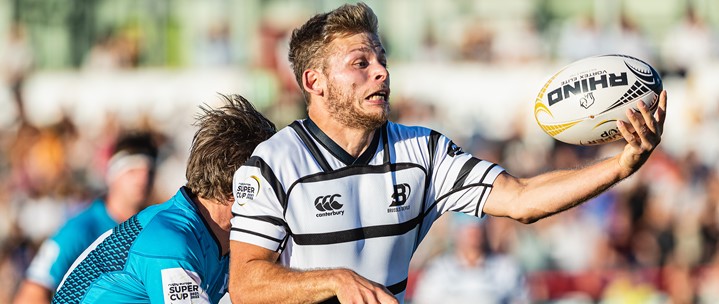 The Devils came out on top 27-21 and their second-row Maximilien Hendrickx said:  "The defeat in week one really hurt us a lot and in the week running up to this game the mentality was good and we were all focused on getting a win.
"In week one we made a lot of mistakes, but in this game we were much more precise and, as a result, we were able to play our style of game and cause Delta more problems."
Delta head coach Allard Jonkers said:  "It was a completely different game than in week one, in week one we came out of the blocks flying and scored two early tries, but this week they had a great start and that fired up their players and their crowd.
"We wanted to try and control the game, but we kept making small errors which meant that we could not do that.
"We lost all of the small battles on the field, but the boys showed a bit of character and we picked up a losing bonus point."
By Gary Heatly 
Images: Dennis van de Sande, Andrey Demin and Manuel A. González