Women's and men's sides are in Trophy sevens action over the coming days
The Rugby Europe Trophy sevens second leg for women and men takes place in Budapest, Hungary, over the next few days.
As well as promotion on offer, there are also spots for the Rugby World Cup 7s Qualifying event in Bucharest, which will take place in July. 
For the teams who are not yet qualified for the Romanian event, there will be one place in the men's series and two in the women's, with Portugal and Sweden currently occupying those places after the first leg.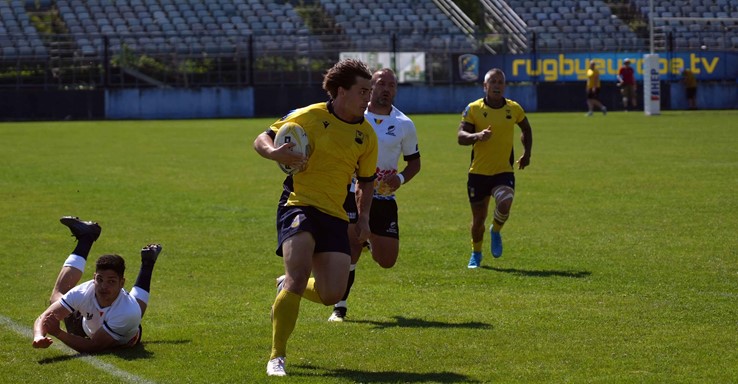 In the first leg last weekend in Zagreb, Croatia, England were unstoppable in the women's tournament and Ireland in the men's.
Given both countries strength-in-depth in sevens currently they will start off as the teams to beat in Budapest, but there will be plenty of twists and turns before the silverware is handed out and the overall Trophy champions for this summer are crowned.
The women's tournament gets the three-day event underway on Friday, but unfortunately a number of the Finland players have contracted Covid-19 and the country will not be participating.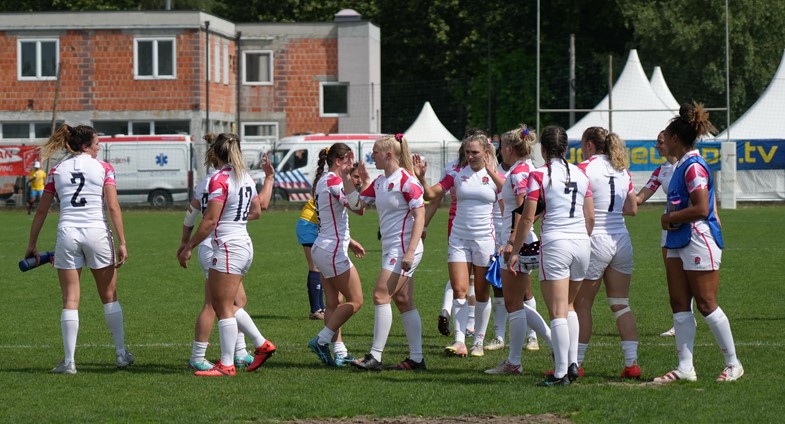 Their games will be forfeited 28-0 as a result and everyone involved with Rugby Europe wishes them a speedy recovery. Finland were sixth in the first leg.
They were due to be in Pool A with England, Georgia and Israel.
England and Israel will kick things off at 1pm local time (11am UTC) and the latter finished 12th last time out.
Georgia will be looking to improve on seventh from Zagreb.
Pool B in the 11-team tournament will see last week's runners-up Italy as favourites to progress while they will be up against Turkey, Norway and Denmark who ended up fifth, eighth and 11th in Croatia.
Portugal were edged out 15-10 by Italy in last week's semi-finals before seeing off Sweden to claim third place.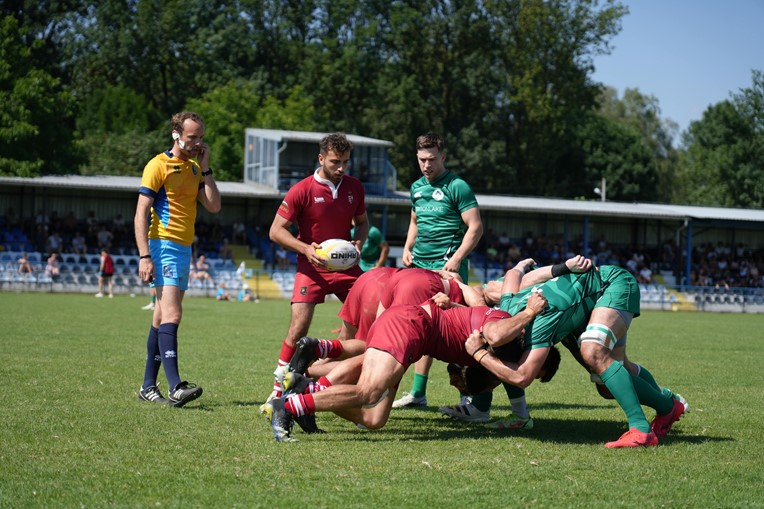 They are in Pool C this time around with Hungary and Moldova. They will be keen for a top eight finish in leg two after ended up ninth and 10th last weekend.
Ireland are in Pool A in the men's event this time around and the pool stage begins on Saturday morning in that one
The first game will see Ireland take on Bulgaria at 9am local time (7am UTC) and also in the pool are Israel and Sweden.
Bulgaria were 12th last week, but will have benefitted from the exposure while Israel and Sweden were sixth and seventh respectively.
England, who were second last week after losing the final to Ireland 27-0, are in Pool B with Romania, Luxembourg and Latvia.
Romania were fifth last time out, Luxembourg eight and Latvia 11th.
Wales and Hungary, who lost in the semi-finals in the first leg and then finished third and fourth respectively, have been paired together in Pool C and that should be interesting to see who tops that section.
Denmark and Croatia, ninth and 10th last week respectively, complete that pool and the 12-team event.
Four teams will gain promotion to the Championship next season, so plenty to play for this weekend in Budapest. All games will be available to watch live on rugbyeurope.tv