Both Portugal and Spain have played good rugby at times during the Rugby Europe Championship 2021 to date, but they have both lost two from two and will be hunting for a win this weekend.
They meet in the Jamor Stadium in Lisbon on Saturday afternoon with just one and two losing bonus points to their names respectively.
Portugal have had a fortnight to dust themselves down after a late 28-27 loss to Romania at the same ground last time out while Spain's discipline let them down in the second half against the same opponents last week as they eventually slumped to a 22-16 loss in Bucharest.
"The game against Spain in February was a little bit strange for us, because most of our players had not been competing for several weeks at the time," Patrice Lagisquet, Portugal head coach, said looking back on their 25-11 defeat to Spain in Madrid in a delayed Rugby Europe Championship 2020 game played in Madrid last month.
"We didn't have rhythm and we made some mistakes at the beginning of the second half, so it was a tough game for us.
"Our players have trained very well in the past two weeks since the game against Romania. They know our game on Saturday is very important for our future and we must be efficient in the scrum and in the lineouts and mauls."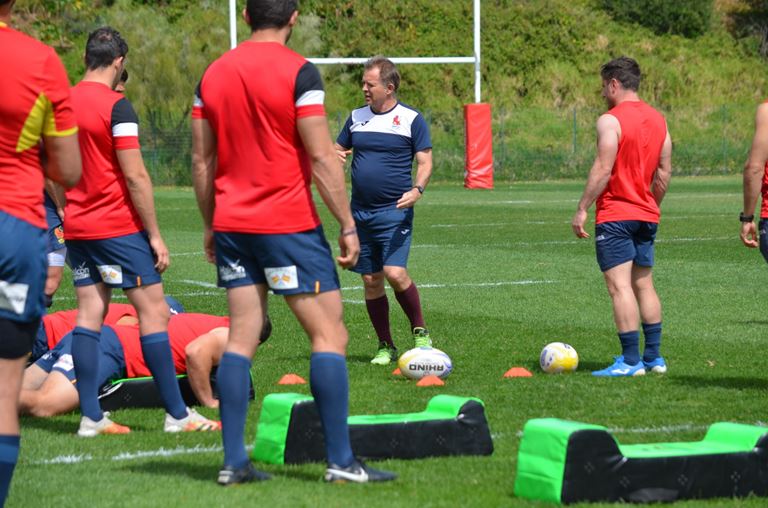 Spain head coach Santiago Santos said:  "There are no easy games in this World Cup qualification run over the next two years. All the teams in the Rugby Europe Championship are really strong and to add difficulty we are playing abroad this weekend.  
"The positive note is that if we're able to win versus Portugal on their home turf, it will be huge for us.
"If anybody thinks that this is going to be an easy game, they're totally wrong. I'm very sure that this is going to be a tough match, with two teams really balanced in their strengths." 
On Sunday, Romania will look to try and become the first team to stop Georgia this year.
It will be a tough ask for the visitors to Tbilisi against a side who have won three from three so far and Romania head coach Andy Robinson said:  "After a pleasing win last week against Spain, the team are looking forward to playing our toughest opponent Georgia.
"They are clearly the best team in the competition, having used their experience of performing against Tier 1 countries in the Autumn Nations Cup to good effect. 
"Georgia have strengths all over the field and have grown a really good attacking game on top of their set piece power in the scrum and the maul.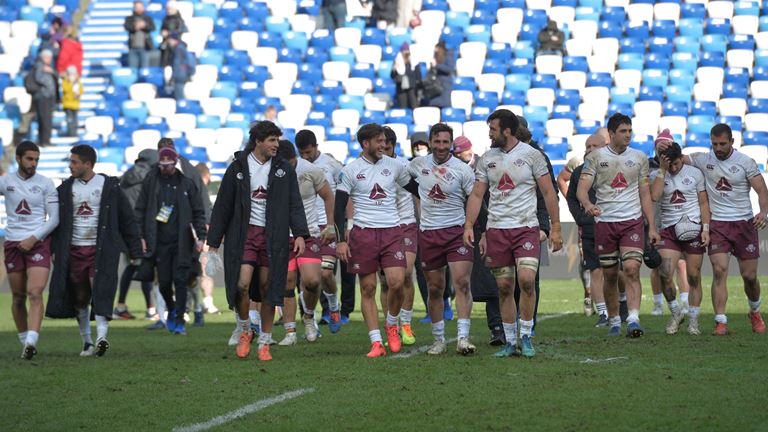 "The match will help us to learn a lot about ourselves and the key areas that we have to improve on as all areas of the game will be challenged in Tbilisi.  
"The final five minutes last week showed the great spirit and 'Romanian Soul' that the team is developing. However, big improvements need to be made in our game as we go to battle against the Georgians on Sunday."
Georgia won in Russia last week and, for their first home game of this tournament, Shalva Mamukashvili, Beka Saginadze and Lasha Khmaladze come into the starting XV.
Explaining his selection for the Mikheil Meskhi Stadium meeting, Georgia head coach Levan Maisashvili states:  Davit Niniashvili could not recover after the Russia match and we have placed Lasha Khmaladze at full-back to replace him. Lasha is familiar with this position and we are confident that he should start the game.
"It is very good to have Beka Saginadze back in the back-row after the two games he missed due to a muscle injury and, in fact, we now have our best squad available.
"[Uncapped prop] Nika Abuladze has worked well during these four weeks, it was unfortunate that he missed some training time due to a small injury, but now he is fit and ready for his debut off the bench."
Both games will be broadcast live on Rugby Europe TV (Spain and Andorra will be geo-blocked for Portugal v Spain with the game shown on GolTV) with Sunday's game also live on the Rugby Europe YouTube channel. 
Weekend's fixtures
Portugal v Spain (Saturday, March 27, 4PM CET, 3pm local time, Lisbon) 
Georgia v Romania (Sunday, March 28, 1pm CET 3pm local time, Tbilisi)
By Gary Heatly
Images by Helena Lanuza, Mark Ilyin and Luis Cabelo