Week two of the Rugby Europe Super Cup sees four more cracking games taking place.
First up the Romanian Wolves and Batumi will meet as both sides look for their first ever wins in the competition having only joined this season.

They will clash on Saturday at 4pm local time in the Arcul de Triumph stadium in Bucharest in the Eastern Conference.

Last time out the Wolves were also at home and were desperately unlucky to go down to Tel-Aviv Heat 25-20. The way they played and losing bonus point they took from it will have given them hope heading into this one though.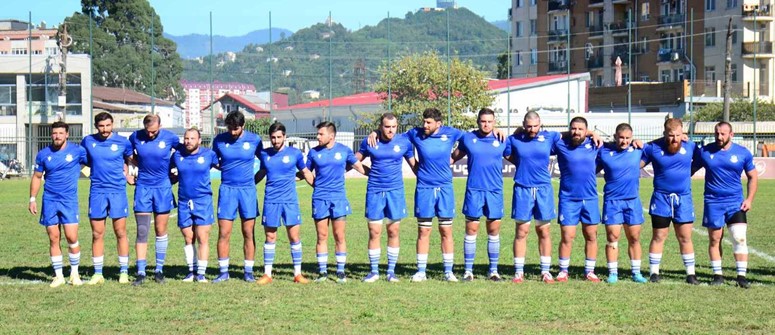 And although Batumi came away with nothing in the end from a 29-3 loss to reigning champions Black Lion, they frustrated their fellow Georgian side and showed that they can mix it at this level.

Batumi assistant coach Pavle Jimsheladze said: "In the Rugby Europe Super Cup both the playing speed and individual and team skills are much higher than we are used to. Therefore, we have tried to focus more attention on these parts of the game in the preparations this week.

"From the very first game we got the experience that no one will forgive us for slacking off in any part of the game in this competition.

"Our club is at a stage where we are finding that we can get great experience in this level of competition which is what this team needs because we have good level rugby players, but we need to go to a new level and work hard."

In the Western Conference on Saturday at 5pm local time there is a meeting between Lusitanos and the Brussels Devils in Lisbon.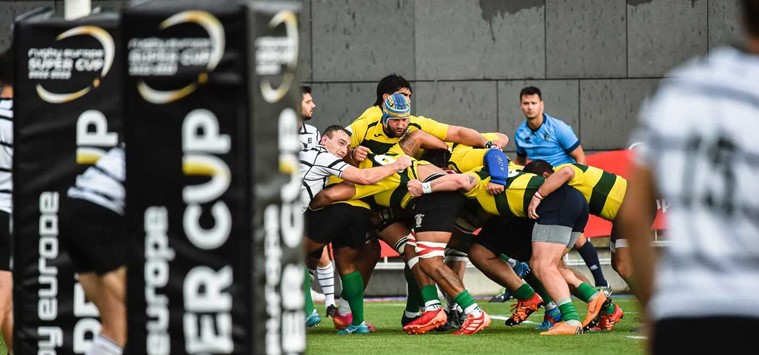 Lusitanos were not at their flowing best in their 26-19 triumph away to Delta in week one, but the important thing for the Portuguese outfit was that they got off to a winning start.

At home they will look to keep building their game this time around while the Brussels Devils will have had a tough debrief earlier this week off the back of their thumping 61-3 loss to the Iberians last time out.

Fresh from scoring those 61 points and getting their confidence up, Spanish side Iberians are now at home to Delta from the Netherlands in the first game on Sunday.

The Western Conference clash starts at 12pm local time in Valladolid and the hosts will start as favourites, but it was clear from a good, bonus point-earning performance against Lusitanos that Delta are building nicely and it will be interesting to see how the team from the Netherlands progresses.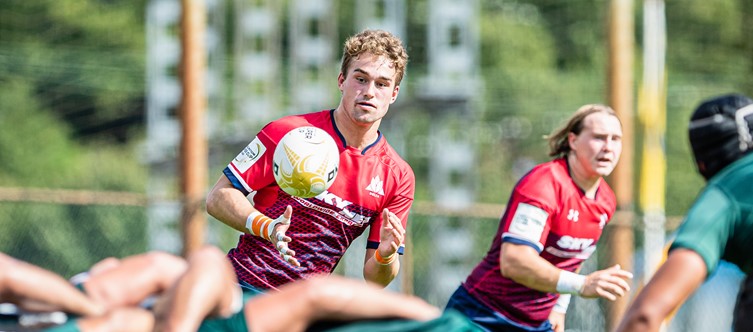 Miguel Velasco, the Iberians head coach, said: "On Sunday we expect a great show, I think Delta are playing better and better every game. They have some spectacular players and last year's match was very close.

"All the public that attends will enjoy it and the Iberians need the support of the fans of Castilla y León to be able to take the game forward and try to qualify for the next phase."

Delta head coach Lyn Jones said: "We learnt so much from our opening fixture against Lusitanos. Our players grew with confidence, understanding and match fitness throughout the game. Iberians look like a different challenge, one which we are looking forward too."

The Aia Arena in Kutaisi will then be the venue for what could be the game of the weekend at 4.30pm local time on Sunday.

Black Lion welcome Tel-Aviv Heat to Georgia in the Eastern Conference with both sides having won on their travels in week one.

The home side will be favourites given their strength-in-depth, but this will be a good test for them because the men from Israel have put together a good squad.



The packs will be crucial here and this will not be one for the faint hearted.

Heat head coach Kevin Musikanth said: "We are looking forward to the match against Black Lion on Sunday.

"We have strong rugby ties to the Georgian Rugby Federation and look up to them. The Tel-Aviv Heat did not beat the Black Lion last season which makes the challenge a big one for us. We had a great win last weekend against the Romanian Wolves, so the spirit in the camp is high.


"We managed to get a look at the Black Lion against Batumi, but they too will have analysed us. It will be a cracker on the weekend."

All matches will be shown live on rugbyeurope.tv and FloSports in North America.
Additional Broadcast channels:
Black Lion and Batumi games will be on RugbyTV in Georgia 
Tel Aviv Heat on Sport 5 in Israel
Black Lion vs Tel-Aviv Heat will be on SportAll in France – with French commentary
Enter into our Rugby Europe Super Cup Predictor for a chance to win flights, accommodation and a ticket to the Rugby Europe Men's Championship Final next year.  There will also be prizes up for grabs after every round. 

By Gary Heatly
Images: Photos: Dennis van Sande, Laurent Lefevbre, Antonio Vasile