Portugal and Romania both played some good rugby in patches last week, but will be looking for improved performances when they meet in round two of the Rugby Europe Championship 2021 on Saturday.

In round one, Portugal gave tournament favourites Georgia a scare before succumbing 29-16 while Romania scored a good try in Sochi against Russia only to be defeated 18-13 because of, mainly, their poor discipline.

Both squads will have the opportunity to dust themselves down and go again ahead of their head-to-head at the Jamor Stadium in Lisbon on Saturday lunchtime.

Portugal won the match against the same opponents last February 22-11 and ahead of this one, their head coach Patrice Lagisquet said: "All the games from now on will be crucial.

"We cannot say that we are favourites because we are facing a very strong opponent that is higher than us in the world rankings and they are more used to this kind of competition and have a lot of players involved that were at Rugby World Cup 2015.

"However, we know that we are capable of competing with them, we have shown it before and we must do it again on Saturday.

"We have trained a lot this week to be prepared for this game and facing Georgia last weekend was the best training we could have had before playing against another strong team in Romania."

As Lagisquet said, Romania are higher in the world rankings, but with this meeting being 21st against 19th it could be a tight affair.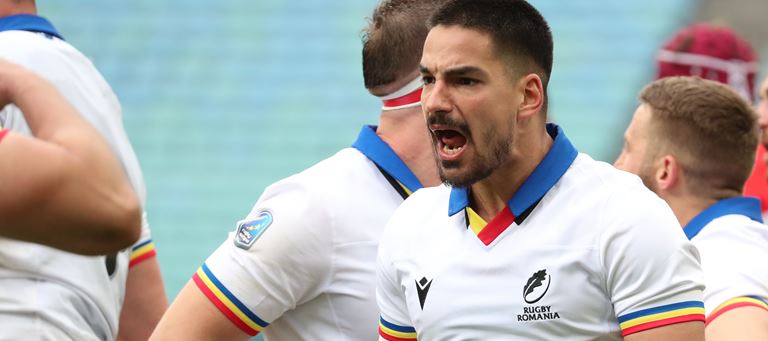 Romania head coach Andy Robinson said: "The boys have been working hard this week and that's the way I like to work, to push them hard, but they are ready to play against Portugal.

"We'll be mentally ready to go again on Saturday.

"Portugal beat us the last time we played there and we owe them a performance because our performance was disappointing then and I felt that we didn't give it all we could, so we need a good performance on Saturday.

"It's a game that we believe we are capable of winning. They are a very well coached team, they play a lot of wide rugby and they are very fluid in the way they play while they've got some French experience that they have brought in, for example their scrum-half plays at Pau and he is outstanding.

"We have great individuals, but we have just put together a team performance on Saturday so that's the focus against Portugal."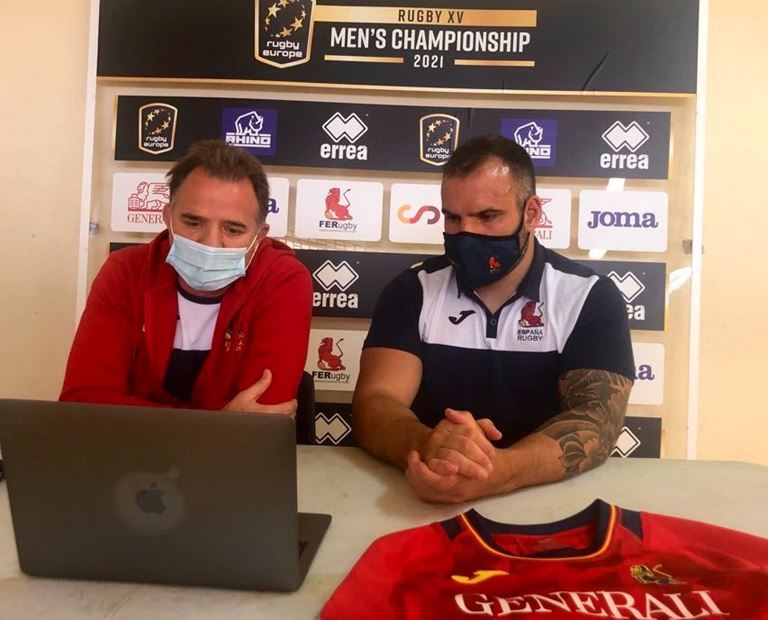 Meanwhile, in Madrid on Sunday lunchtime Spain host Georgia.

This is Spain's first match in the competition this year and their head coach Santiago Santos said: "We're working really hard and the big objective is to achieve direct qualification for Rugby World Cup 2023 in France.

"We have 10 matches ahead of us [in this event in 2021 and 2022], 10 battles in order to make it happen, but we know that we can win or lose any of these games because all of the sides involved are good.

"Georgia is the toughest side that we face, they are the highest in the world rankings in this competition and the favourites.

"A lot of time has passed since we won against them, but if we do things right we will have some chances to take the victory on Sunday.

"Georgia have a really powerful forward pack with a dominant maul and their backs have improved a lot too.

"Our plan is to speed up the game, so it will be two really different styles on the pitch against each other."

Georgia are 12th in the world with Spain 17th and the former's head coach Levan Maisashvili has made 10 changes to the starting XV for this encounter at Central Universitario.

"As our extended squad consists of 32 players, we have tried to balance it so that everyone can get some game time," the head coach explains.

"I have mentioned several times before that our goal is to test all players in different positions and roles while keeping the team balanced."
To watch both games for free, sign up for a My Rugby Europe account


Weekend's fixtures
Portugal v Romania (Saturday, March 13, 1pm local time, Lisbon)

Spain v Georgia (Sunday, March 14, 12.45pm local time, Madrid)
By Gary Heatly
Images: Georgian Rugby Union/Spanish Rugby Union/Russian Rugby Union