The big day is almost upon us when the men's Rugby Europe Championship winners for 2023 will be crowned in the Estadio Nuevo Vivero in Badajoz, Spain.
On Sunday evening Georgia and Portugal will meet in the highly anticipated Grand Final, but before that at the same venue on the same day Romania and Spain will meet in the Bronze Final.

This match up to see who finishes third and fourth overall takes place at 5.15pm local time (4.15pm UTC) and pits the teams who finished runners-up in both Pools.
In their semi-final, Romania found Georgia too hot to handle as they went down 31-7 while Spain were defeated 38-20 by Portugal.


Both sides will be up to lift themselves in a bid to win bronze and the teams are ranked 20 and 19 in the world, so this one is too tight to call.
Eugen Apjok, the Romania head coach, said: "It's the most important match at the moment, the final one, and we want to finish positively. We expect a very difficult encounter, considering that we are playing away in Spain against their national team.
"We are convinced that it will be a very physical game, they are quite aggressive in mauls, they have aggressive forwards and very unpredictable backs who risk and play from everywhere.

"We are going there to show an improvement from the games we've played so far, we want to take our chances and try to play our best game to get us a place in the top three."

Santi Santos, his Spanish counterpart, said: "We are on a path of rebuilding the team with a view to reaching 2025 in a position to fight to qualify for the World Cup in Australia in 2027.

"It's about improving, both individually and collectively, in every game.

"Against Romania we again have the opportunity to continue to grow. Beyond the specific problems that Romania may pose us, the challenge we have is to continue to improve the elements of the game we are working on."

Spain, as Santos mentioned, are building towards 2027 while Romania are off to the Rugby World Cup in France later this year.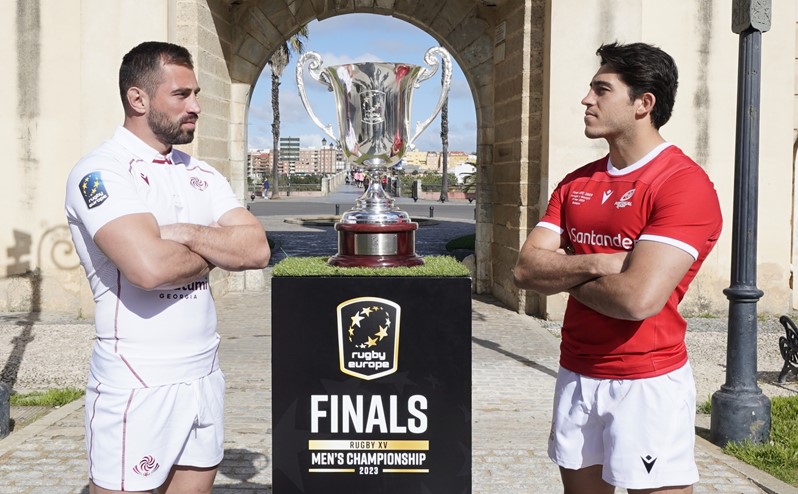 Georgia and Portugal will be in France too - indeed they will meet in Pool C - and they will want to head there as the Championship champions.
The Grand Final kicks off at 8pm local (7pm UTC) on Sunday and Pool A winners Georgia are looking to be the best team in the Championship for a sixth year running.

They are 12th in the world currently with Pool B winners Portugal 16th, so the former will start as favourites to lift the trophy, but the latter are improving all of the time.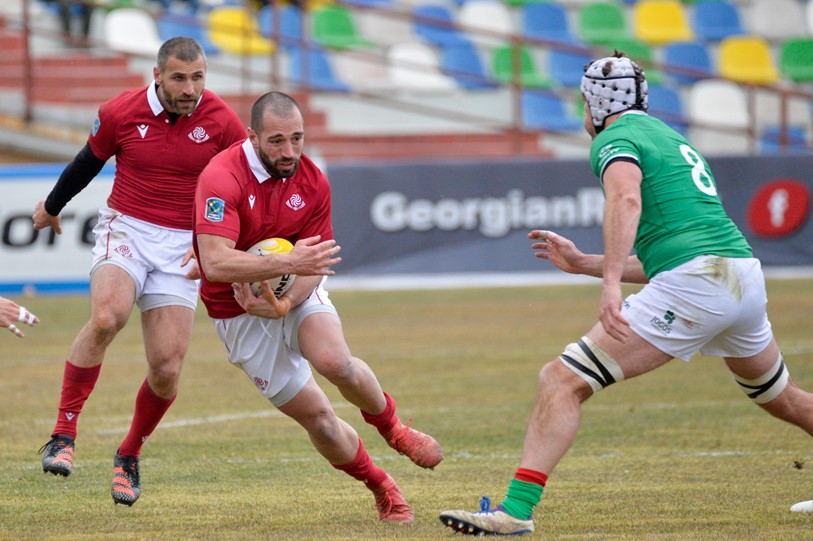 Levan Maisashvili, head coach of Georgia, said: "The final is a 'one-off' game which adds tension to it. Any mistake is expensive here and we need maximum attention.

"Factors beyond our control such as the weather and spectators must be taken into account and our commitment is to win the game.

"We are playing against Portugal in the World Cup as well, but it is a long time before then. Besides, this is a game for a title, so it is all we are focused on and we must do our best."

Portugal head coach Patrice Lagisquet said "This game is important because we will see what level we've reached after Rugby World Cup France 2023 Qualification, Georgia is really the best team at that level and it will help us know if our level is good enough." so expect his side to be focused and ready to take it to their opponents here.
Finals Programme on March 19 - The kick-off times will be:
Belgium v Poland: 12:30 pm CET: 7th Place Final (Amsterdam)
Netherlands v Germany 3 pm CET: 5th Place Final (Amsterdam)
Spain v Romania 5.15 pm CET: Bronze Final (Badajoz)
Georgia v Portugal : 8pm CET: Championship Final (Badajoz)

All games will be live-streamed on the platform – www.rugbyeurope.tv

Broadcast partners will include Sportall/RugbyZone (France), Imedi and Rugby TV (Georgia), Sport TV (Portugal), Teledeporte (Spain), Ziggo (The Netherlands) and FloRugby (North America).
Tickets for Badajoz are available to buy online
By Gary Heatly