Four teams are taking part in the Final Qualifier Tournament in Dubai with the hopes of securing the final spot available for next year's Rugby World Cup 2023 in France.
Played over three match days, the four teams will face each other in a round-robin format with the team accumulating the most competition points
Hong Kong, Kenya, Portugal, and the USA are all hoping to earn their place in Pool C and become the 20th team in the competition, where they will be rewarded by facing Wales, Australia, Fiji and Georgia.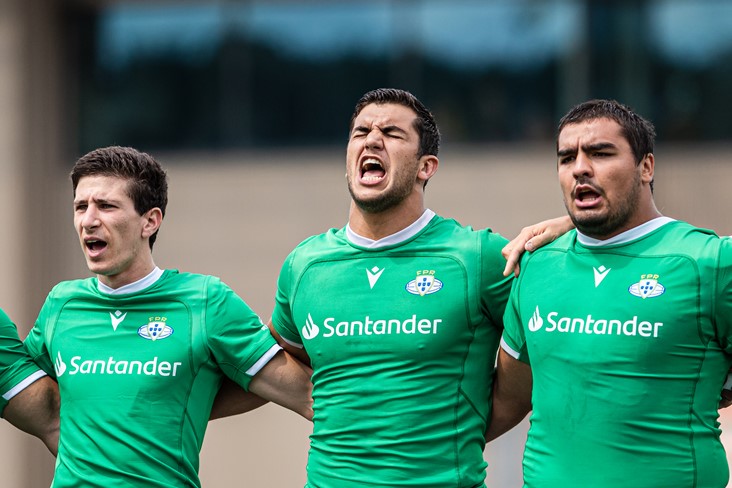 Portugal will be looking to make their second ever Rugby World Cup, after featuring in the 2007 edition, which was also held in France.
Members of the Os Lobos have been in good form of late with the Lusitanos in the Rugby Europe Super Cup as their team have finished top of the Western Conference.
Manuel Cardoso Pinto (7 tries) and Pedro Lucas (6 tries) have been in outstanding scoring form in Super Cup, meanwhile Rodrigo Marta (Dax Rugby/Nationale), Raffaele Storti (Béziers-Hérault) and José Madeira (Grenoble Rugby) have all been impressing over in France.
Portugal's opening fixture will come up against Hong Kong at 4pm local time (3:30pm CET), before taking on Kenya on Saturday 12 November (1pm CET), with their final match coming against the USA on 18 November (4:30pm CET).
Speaking to World Rugby ahead of the tournament Portugal captain, Tomás Appleton, said: "We feel pretty confident, we have been talking about it for a long time and our objective is to qualify for Rugby World Cup.
We look at these three games as three finals but we have to start with the first game against Hong Kong, we are very focused on that one. Qualifying would mean the world to the rugby community back in Portugal, they have been waiting for it for a long time. We just want to be present."
Fans will be able to watch the six matches live either on TV in selected markets or on the Rugby World Cup 2023 website elsewhere. Supporters already in Dubai can also come and watch the matches for free at the Sevens Stadium.