The Polish team knew going into their final Rugby Europe Trophy match of 2021/22 that a bonus point victory was needed over Lithuania.
If they could do that in the Narodowy Stadion in Gdynia on Saturday afternoon then that would put them level on points with Germany on 17.
However, crucially it would put Poland ahead of Germany after beating their rivals 21-16 earlier in the competition - and that was the way things panned out, Poland finishing second in the table behind already-crowned champions Belgium to spark celebrations.
Poland set out their stall early in this 'must win' game and, roared on by the home crowd, they took the lead in the fourth minute when loosehead prop Thomas Fidler went over from close range.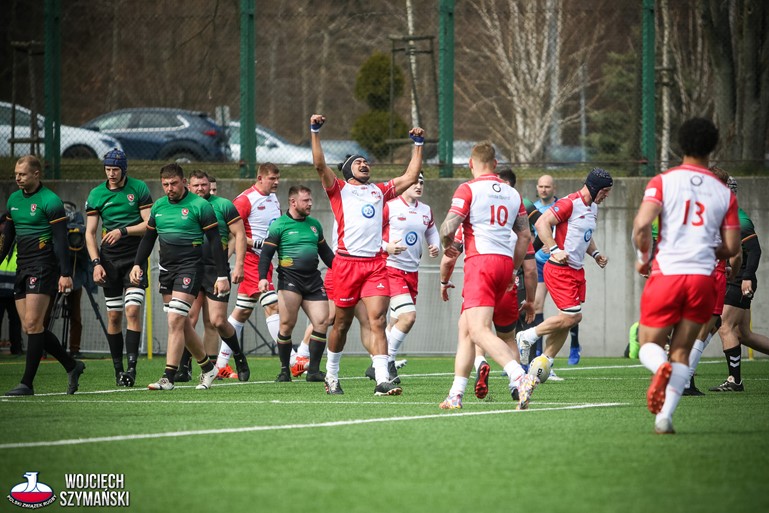 Stand-off Dawid Banaszek converted and it was 7-0.
A brilliant unconverted try by Lithuania winger Domantas Baguzis out wide in the 12th minute reminded Poland they were not going to have everything their own way.
Letting in those points clearly annoyed Poland as their forwards took things to the visitors again and, just after the first quarter of the match had come and gone, they were awarded a seven point penalty try after pressure.
Try number three came for Poland on the half hour mark, back-row Siokivaha Taufui Halaifuana the scorer. Banaszek converted to make it 21-5.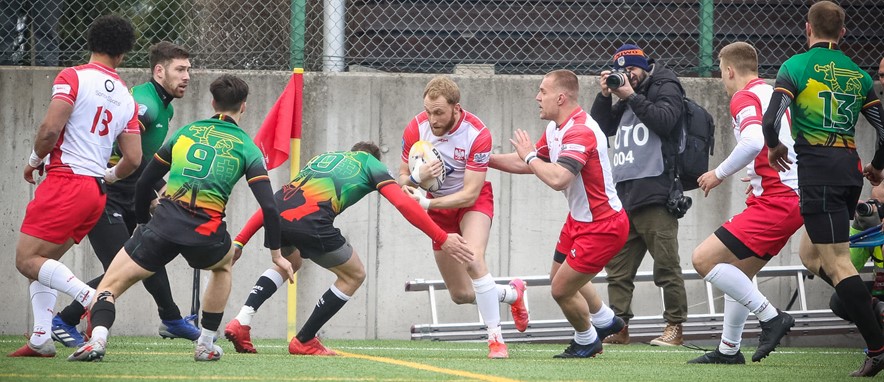 Poland took full command of the game five minutes before half-time through centre Michal Haznar after a well-worked team move and didn't look back. The conversion was missed from out wide, but it mattered little as they were 26-5 up and on their way to promotion.
With their tails up, Poland scored three more tries in the first 18 minutes of the second half - along with one conversion - to lead 43-5.
They would have hoped to go on and score over 50 points, but the only other points on the day came from a second unconverted try by the plucky visitors.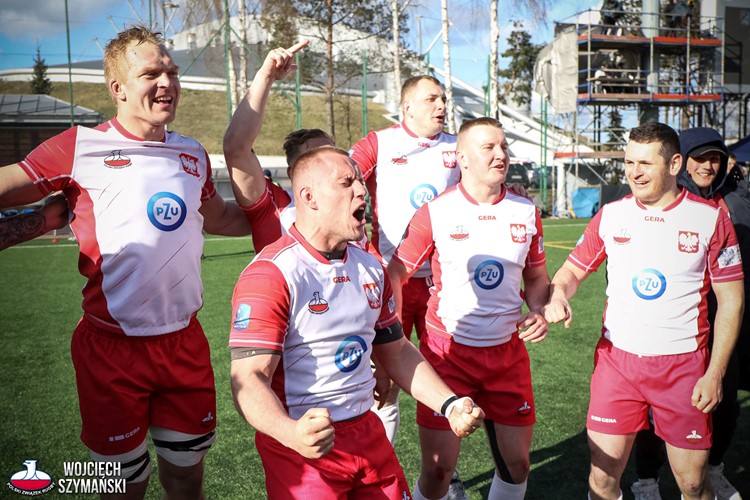 However, this was Poland's day and one for them to really enjoy.
Meanwhile, in Rugby Europe Conference 1 South on Saturday, Croatia made sure of finishing top of the five-team event by going to Israel and winning 27-19 at Yizre'el Rugby Club in Yizre'el.
They were pushed all the way by their hosts in front a healthy crowd of over 2,000 and were soon cheering as the home side took an early lead. 
However, the Croatian forwards were in fine form to pull away from their opponents in the final third of the contest.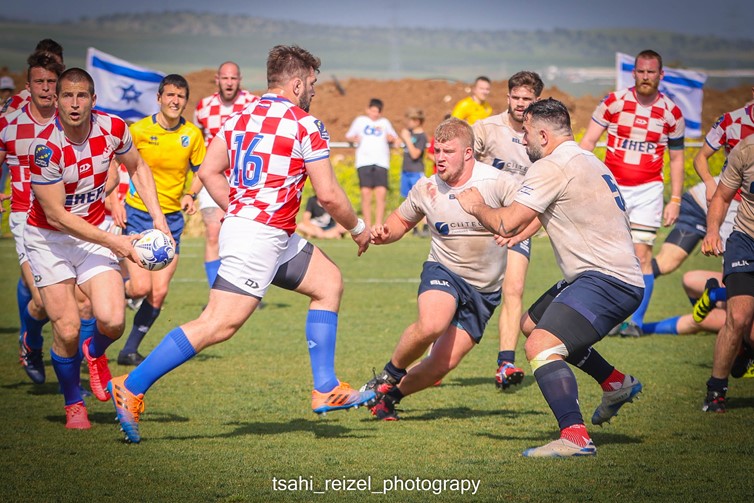 Croatia have won four games from four and taken 18 points meaning second placed Malta - with a game to go - cannot catch them at the summit. This means that Croatia will now play in the Trophy division next season.
The games scheduled between Germany and Ukraine were forfeited due to the on-going humanitarian crisis, while the game between Moldova and Norway also saw the away side forfeit due the inability to travel. 
By Gary Heatly