After two fantastic legs, the 2023 Rugby Europe Sevens Championship Series has now come to an end, Ireland in the Men's, and France in the Women's divisions lifting the trophy as 2023 European Champions!
It was great to see a full-bodied 7s season take center stage, with the European Games sandwiched between each leg, as athletes from all around Europe, and there were quite a few that really brought the most joyous and exciting sight in the 7s.
We went ahead and picked the 7 best players from the Men's and Women's tournament! Before we start with the list, it is best to explain some of the criteria:
Players who played on both legs were on the front seat compared to those who only played in either Algarve or Hamburg.
Tries, point scored, assists, line-breaks, and try-saving tackles were some of the stats that were key for our picks, but the team's overall final standing was the deciding element.

WOMEN'S
Anne-Cecile Ciofani (France)
For those accustomed to the World Series or the Olympics, Anne-Cecile Ciofani isn't a surprise, as she is clearly one of the best players in the World right now.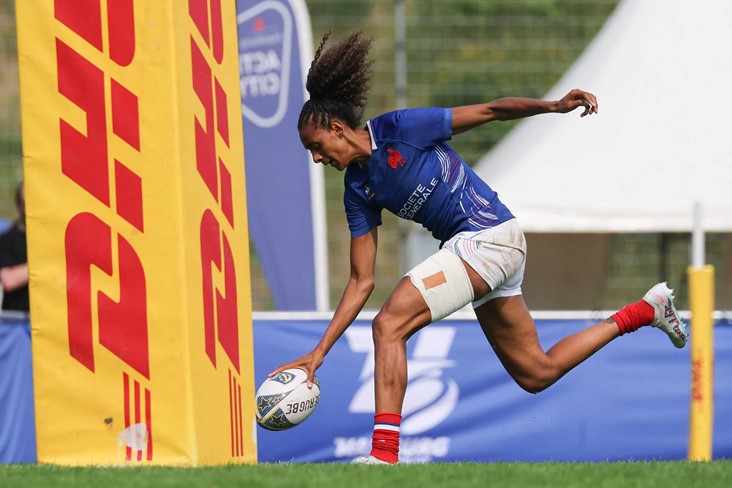 Her final tally of 15 tries should be enough for why we picked her, but we must also add her resilient attitude, and ability to turn any turnover in an incoming try.
Ingrid Algar (Spain)
Her black cap distinguishes her from the rest and its clear that she has an exceptional set of skills that empowered the Leonas to finish second in the Series. Ingrid Algar was amazing throughout the Championship, working tirelessly to help Spain set the tempo, and her endeavors ensured her team would reach the final in Hamburg.
Jade Ulutule (France)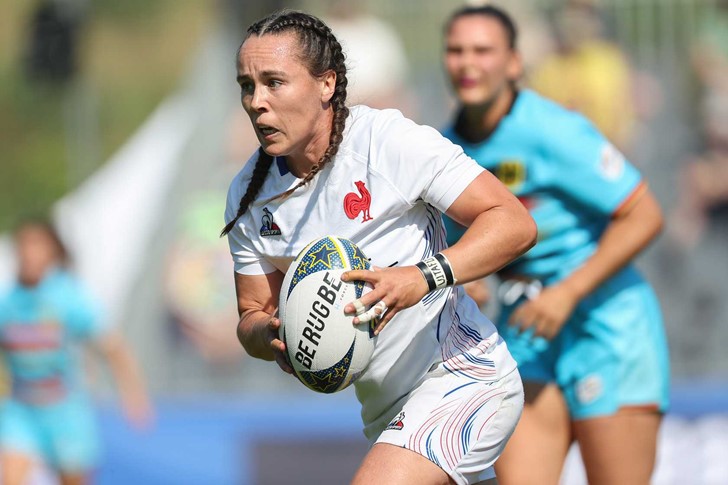 France gets to have two players in our all-star list, as it would be impossible to leave Jade Ulutule out and let us explain why. Aside from her fierce attitude and dominant physicality, her sharp mind would spark some of France's best tries and open the path to an uncontested championship run in 2023. 71 points scored (2nd best, only behind her teammate Ciofani) and a blazing display in the 2023 Series.
Anezka-Marta Sladkova (Czech Republic)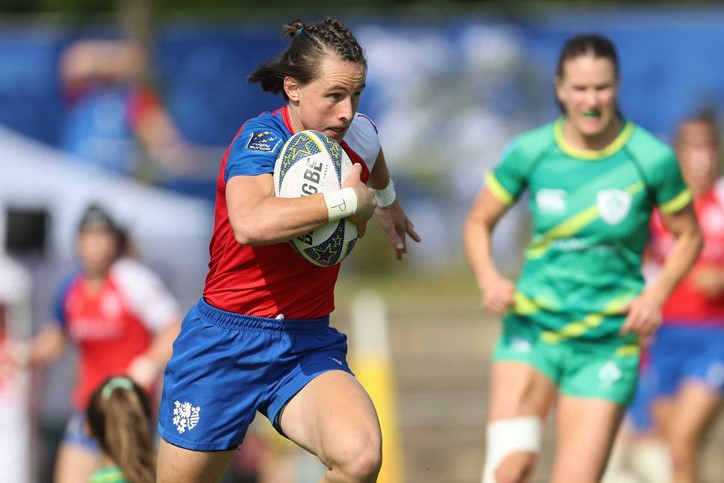 11 tries, 16 linebreaks, and more than 28 defenders beaten, Czech Anezka-Marta Sladkova was a flaming arrow that stole the show repeatedly throughout the 2023 Series. Just incredible pace, tremendous agility, and the right mindset to help this Czechia team to new heights in the future.
Ellie Boatman (Great Britain)
The speedster was already in our all-star teams in 2022, and earns that right again in 2023. She helped Team Great Britain to Olympic qualification and was outstanding in the Rugby Europe Sevens Championship Series. Aside from the eight tries scored, Ellie Boatman brought a great tackling game, and was always ready to beat her pursuers in a sprint contest.
Natalie Pamieta (Poland)
One of the best goal kickers in the whole series, Poland's captain was also one of the top tacklers and jacklers, keeping her side in the contest, even when things weren't going so well.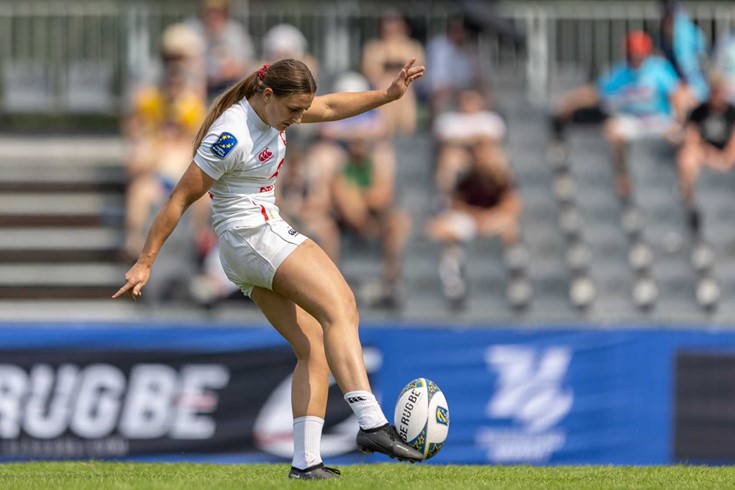 Natalie Pamieta is a player widely admired back in her homeland and it's easy to see why she is considered a role model, due to her impressive work off-ball, and her unwavering loyalty and her team.
Cécile Blondiau (Belgium)
Belgium finished the Series on a high note, and Cécile Blondiau's 11 tries played a huge role in their success in 2023. Fast as lighting, it is quite difficult to stop her in mid or full-speed, and the eight successful hand-offs completed were proof of that as she led her team to third place in Hamburg! 
MEN'S
Giorgi Jobava (Georgia)
Georgia have achieved qualification to the 2024 World Rugby Challenger Series and Giorgi Jobava was pivotal in achieving that goal. The Georgian Wizard contributed to nineteen tries scored by his side. The flash sprinter also wrapped the 2023 season with thirteen tries of his own, cutting lines through the opposition like a knife through hot butter.
Juan Ramos (Spain)
Spain won the last leg of the 2023 Sevens Championship Series and Juan Ramos's ten successful conversions were one of the reasons why the Leones finished their 7s season in style.
The scrumhalf turned in some special moments which served well for Spain's superb run in Hamburg.
Ali Dabo (France)
If tremendous physicality and impressive offloading is your game, then Ali Dabo is the man to watch, as the forward showed in Algarve and Hamburg. Dominating on the "heavy work" front, achieving a high number of turnovers across the two legs, whilst making his presence felt at the gain-line.
Billy Dardis (Ireland)
A world-class operator and an efficient hunter that doesn't miss his mark when comes to tackling. Dardis was ferocious and helping Ireland to record a second 7s series victory to finish the season with Olympic qualification and a 7s European Champions.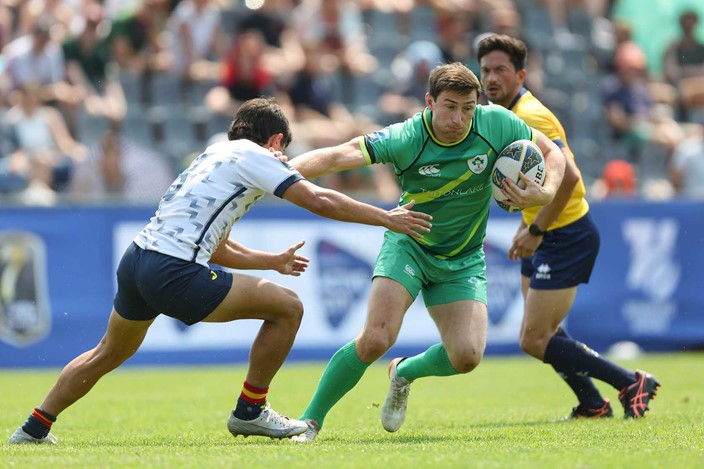 Ireland's number 6's work, pace, and physical prowess were as important as any try scored by his teammates.
Jakob Dipper (Germany)
In his Rugby Europe Sevens Championship Series debut, Jakob Dipper scored an outstanding thirteen tries, helping Germany to qualify for the 2024 World Rugby Challenger Series.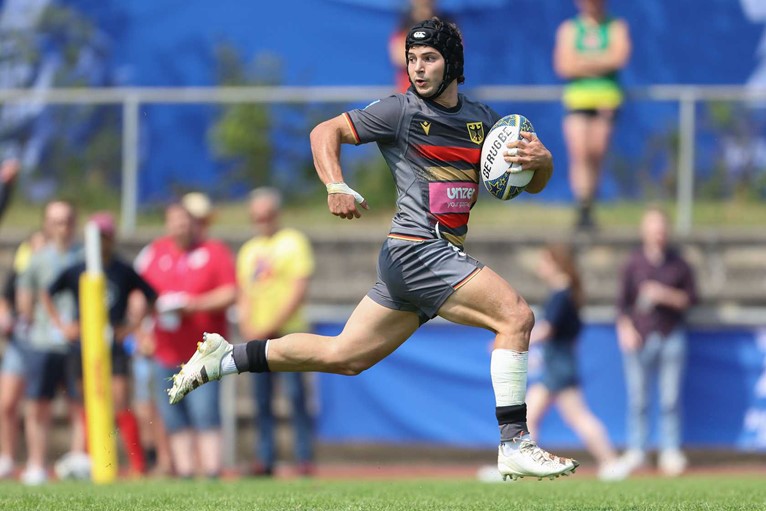 A player that brings spectators to their feet, and he certainly did that. The razzle and dazzle from a youngster that just didn't want to stop running, achieving eleven tackle-busts in Hamburg.
José Paiva dos Santos (Portugal)
Every time Portugal had a penalty, you could see José Paiva dos Santos racing to take it and move his team forward, forcing the opposite side to commit further penalties or give enough space for the winger to run the show, finishing this season with eight tries.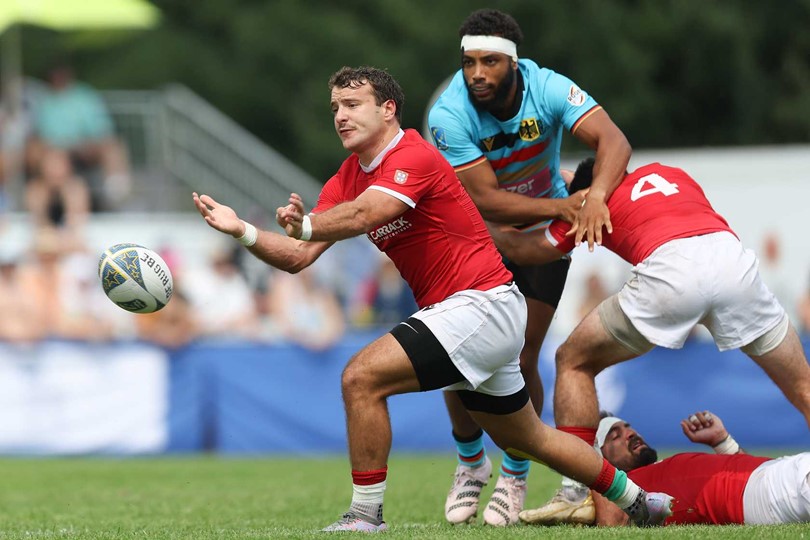 The young Lobos unit were a sight to behold this summer, emulating their senior men's XV's team's flare.  
Tom Emery (Great Britain)
Any 7s side needs a playmaker or two and Great Britain had one in Tom Emery, as the nº10 delivered a well-balanced display throughout the competition. His kicking game was always on point, and the way he built some of his team's best plays was a perfect example of his importance for the present and future of team Great Britain. 
By Fransisco Isaac
Photos by Jurgan Klassen and Jan Perlich