The Netherlands are looking forward to playing a home match in the Rugby Europe Championship following promotion when they take on Portugal in Amsterdam on Saturday.
Having defeated Belgium in a cracking delayed 2020 play-off match recently, the Netherlands jumped up from the Trophy to the Championship for 2021 and faced a tough test first up.
A fortnight ago they travelled to Georgia to take on the strongest team in the competition who were looking to seal the title and a Grand Slam and set themselves up well for their tour of South Africa.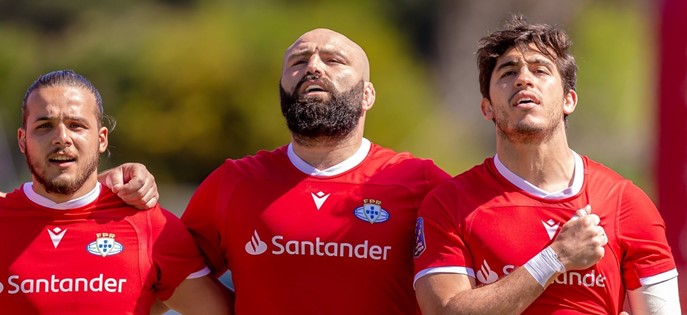 In the end Georgia won 48-15 in Telavi and were crowned Championship winners, but the Netherlands gave as good as they got for large parts of the 80 minutes.
As a result, head coach Zane Gardiner is looking forward to the clash with Portugal at the weekend as his side continue to play 'catch up' in the competition which started earlier this year.
"We are excited to host Portugal in Amsterdam in our first home game in the Championship," Gardiner said.
"We have had some good battles in the past and know Saturday will be no different.
"We always enjoy the challenge of playing Portugal and respect the way they play rugby.
"Portugal have performed well in the Championship since they were promoted from the Trophy. They have continued to play their own brand of rugby, mixing hard working defence with fast skilful attack.
"I have always been a fan of how Portugal have developed their young players through their age grade pathway, so it's great to see so many of the young players who excelled in their under-18s and 20s now in the national team squad.
"We are trying to follow a similar model in the Netherlands."
Portugal last played in the Championship on March 27 when they turned on the style to see off Spain 43-28 in Lisbon.
That result means that they have won one and lost two of their three completed games to date.
And while they are ranked at 21 in the world to the Netherlands 24, their head coach Patrice Lagisquet has left his players in no doubt that they will have to be at their best to secure an away win this time around.
"Thinking it [this game] will be easy is a mistake," Lagisquet explains.
"But we have experienced players and we know what we want. It's my job to alert them to that and we know that if we want to think about qualifying for Rugby World Cup 2023 then we have to win this game.
"It was a surprise to see the way the Netherlands played against Belgium. They try to play a fast game, they can play spectacular rugby and they have a strong scrum.
"This will be an interesting match because they have a similar way of playing to us."
The match will be live on rugbyeurope.tv and on Ziggo in the Netherlands, with a 3pm CET kick off. You can find both the line ups HERE
By Gary Heatly
Images: Luis Cabelo & Jean-Jacques De Neyer (Triptyque)